Description
Tickets go on sale Feb 28th, 2019 at 1:59 PM EST
What is Stir Trek: 2019 Edition?
Stir Trek: 2019 Edition is our eleventh iteration for the Stir Trek conference. As before we're stirring web, mobile, client, and cloud development topics together along with quality, security, soft skills, design, and user experience content to present a fun day of learning. There will be eight tracks of sessions, breakfast, lunch, and a private screening of Avengers: Endgame, which opens in theaters the day of the event - April 26th, 2019.
---
What Topics Are Being Covered?
The Stir Trek website lists the current Schedule, Sessions and Speakers that we have confirmed.
---
What Does It Cost?
In order to cover the significant costs of a large scale event like this one, there will be a $150 fee for attendance. This will be the best $150 you spend this year, however. Take a look at what you get.
---
What Do I Get?
It is our goal to bring you significantly greater value than your $150, and here's how we intend to do it:
Registration materials mailed ahead of event in a custom designed box

48 sessions of critical content

Well-known regional and national speakers

Lunch and Breakfast

Attendee T-shirt

Private screening of Avengers: Endgame at the end of the day

Refreshments during the movie





---
Childcare Is Available This Year
This year we have contracted with Play Time On The Move to offer childcare starting at 8am. Childcare will not be offered during the movie. 6 weeks to 12 yrs old are allowed and this includes age-appropriate entertainment, snacks, lunch, and a safe environment. Since this is our first year offering we have a maximum capcity of 20 children and 5 children per attendee. Look for the childcare add-on during registration process.
---
How Many Tickets Can I Order at Once?
Like previous years, you can order up to 20 tickets in one order. If you need more than 20 tickets for your team, you will need to place multiple orders. Please make sure that you include the appropriate name, address, and t-shirt size for each person you're buying a ticket for. There's nothing more disappointing than receiving an awesome box from a conference and getting a shirt two sizes too small.
---
How do I know what size t-shirt to order?
We have creating sizing charts for our shirts to help you get a feel for which size will fit you best. We offer both m
en's and women's styles, so make sure you pick the cut that you prefer.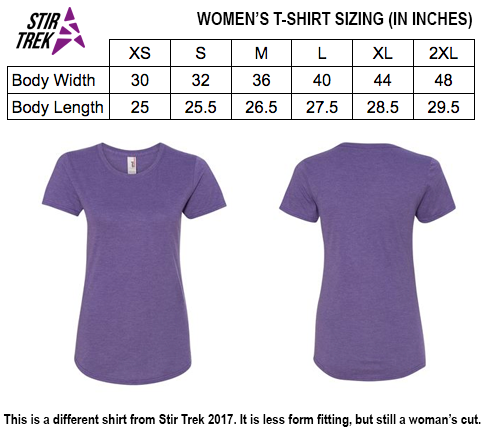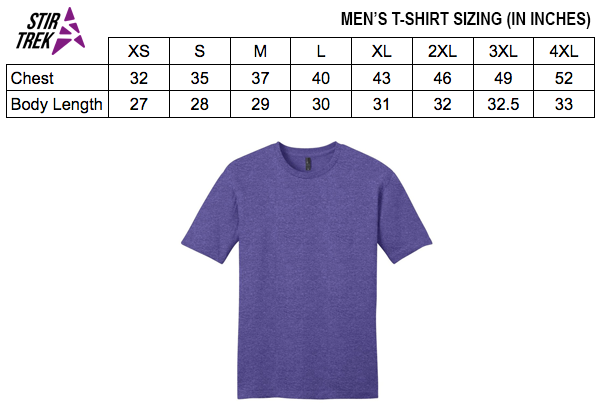 ---
Can I Buy Another Movie Ticket?
Like our previous events we will be offering a limited sale of additional movie passes at a later date. Registered conference attendees will be notified when additional movie passes are available for purchase. Once these additional passes are sold out we can not offer any more.

---