STIR IT UP - VEGAN BRUNCH & MARKETPLACE
Event Information
Location
KUUMBA HOUSE
675 METROPOLITAN Parkway Ste 3118
Suite 3118 Gate Code 3118
Atlanta, Ga 30310
Description
Join us for GOOD FOOD, LIVE MUSIC & VILLAGE VIBES
PRIVATE VEGAN BRUNCH
MARKETPLACE PLACE WITH LIVE MUSIC AND FOOD DEMOS OPEN TO THE PUBLIC!
To seal up the week of MUSIC - FOOD - ART - FILM - FAMILY, we return to the source. One of the most intimate, yet adventurous things we as a human family can do is share a meal together. The intimacy speaks for itself. The adventure comes through travelling to various cultures around the diaspora for foods near and dear to the people's experience.
Our Farm to Table FEAST features a 7-course BRUNCH, prepared and served by renowned chefs, in a private room with live entertainment, homely decor and all around good vibes. As they eat, participants will be entertained by the Omega Level feat Dashil Smith and Friends.
In the second room, patrons are treated to a general admission marketplace, Meal tickets not required to browse here with the vendors. Although seperate from the BRUNCH, the marketplace also features food. Food demos by chefs of the Black Vegetarian Society of Georgia, DJ's, performances and a vibrant marketplace. Every DAY in our life should be a snippet of village life.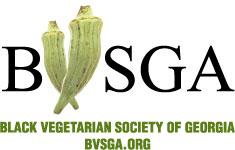 Date and Time
Location
KUUMBA HOUSE
675 METROPOLITAN Parkway Ste 3118
Suite 3118 Gate Code 3118
Atlanta, Ga 30310