Stimulating the Business and Science of Oyster Cultivation in Southeastern...
Description
Stimulating the Business and Science of Oyster Cultivation in Southeastern CT
Southeastern Connecticut has some of the best waters for producing oysters on the eastern seaboard. As well, there is a long history of local research and practical experience in marine sciences. As a result, the oyster culturing industry is burgeoning. As part of the Thames River Innovation Places (TRIP) planning grant, there have been a series of round tables discussing how to further the aquaculture industry by leveraging this critical mass of knowledgeable professionals.
On January 19th, CURE Innovation Commons is hosting this event as part of the TRIP Boost series that is working to promote innovation in the Thames River community, Steve Plant of CT Cultured Oysters and the Noank Aquaculture Cooperative will share the basics of a flourishing industry. After the presentation, there will be networking and oyster tasting. We hope that this gathering is one of many convening CT marine science innovators.
Steve Plant is a lifelong resident of Connecticut who spent the better part of his youth fishing on LI Sound. His father was a biology teacher in Stamford and gave Steve his earliest taste of the marine environment. Steve spent the first 15 years of his professional life on Wall Street at a couple of the world's most successful hedge funds, including, two years as a commodity analyst at West Course Capital. At West Course, he did some venture capital analysis on several aquaculture investments thanks to his interest in fishing and fisheries. Steve eventually took a job at one of the companies. Then in the spring of 1999 started his own company CT Cultured Oysters.
.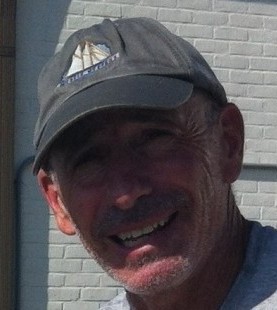 SPONSORS: