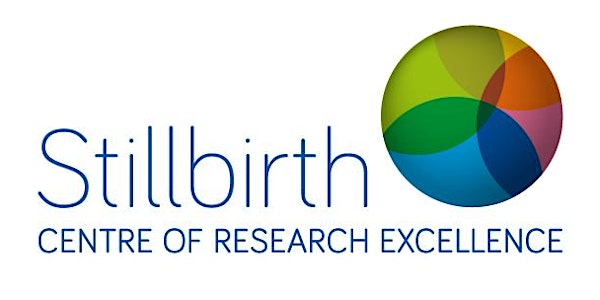 Stillbirth CRE Research Webinar Series https://uqz.zoom.us/j/83822601126
Placental Consortium & Research into preventing stillbirth
About this event
Join via Zoom: https://uqz.zoom.us/j/83822601126
Speaker: Dr Jack Darby, Research Fellow, University of South Australia.
Dr. Jack Darby is a Research Fellow and early career researcher within the Early Origins of Adult Health Research Group at the University of South Australia. Jack's research focuses on understanding the molecular mechanisms by which sub optimal in utero conditions such as fetal hypoxaemia and hypoglycaemia influence cardiac development and program adult onset cardiovascular disease. More recently he has been focussed on combining clinically translatable MRI measures with molecular techniques to test the effectiveness of intervention strategies that may reverse or prevent these detrimental molecular, morphological and functional changes from occurring in the fetal heart.
Ultimately, Jack hopes to validate advanced MRI techniques to measure fetal oxygenation, blood flow and cardiac function; so as to better inform clinicians about the health status of the growth restricted fetus.
Twitter: @JackRTDarby
Website: https://people.unisa.edu.au/Jack.Darby
Title: Using advanced MRI techniques to better understand to impact the PDE-5 inhibitors in the fetal circulation.
..............................................................
Speaker: Dr Peter Mark, Senior Lecturer, University of Western Australia.
Peter Mark completed a PhD at the University of Western Australia in 2001 and is currently a Senior Lecturer in reproductive biology at UWA. He researches how the placenta acts as a driver of fetal growth and development. Obesity during pregnancy can result in small for gestational age babies through placental dysfunction, which subsequently predisposes the offspring to adult-onset diseases such as hypertension, diabetes and obesity. Recent research has focussed on circadian rhythms in placental function and how these may impact on nutrient transfer to the developing fetus. Both obesity and disturbances in maternal circadian rhythms can alter fetal growth trajectories and program offspring for adverse health outcomes, but whether disruption of placental rhythms contributes to these effects is unknown. Additionally, he is a CI on an NHMRC Clinical trial that investigates whether re-introduction of circadian rhythmicity in preterm babies improves neonatal growth and subsequent health outcomes.
Peter has 60 journal article publications and a book chapter, with 6 publications having over 100 citations and 25 having over 50 citations. He has received over $5M in grant funding as an investigator, principally from the NHMRC through Project Grants and Clinical Trials, as well as the Telethon Perth Children's Hospital Research Fund. Peter has supervised 9 PhD students and 6 MSc students to completion, and currently supervises a further 4 PhD students and 1 MSC student.
Peter is the Chair of the Teaching and Learning Committee in the Department of Anatomy, Physiology and Human Biology at UWA and is a member of the School of Human Sciences Executive Committee at UWA. He has previously been an Executive member of the Australian and New Zealand Society for Placental Research, and the International Federation of Placental Associations.
Title: Disruption of placental function by maternal obesity.
..............................................................
Speaker: Ms Guannan (Guan) Yang, PhD Student, University of Melbourne.
Guan is a first-year PhD student at the University of Melbourne, co-supervised by A/Prof Kim-Anh Le Cao from Melbourne Integrative Genomics, Prof Eva Dimitriadis and Dr Ellen Menkhorst from the Women's Hospital. Her background includes biostatistics, bioinformatics and biomedicine. Her current work focuses on developing statistical multi-omics methods incorporating existing knowledge to promote biomedical research. She also enjoys music, sci-fi and crocheting.
Title: Identification of the molecular changes in early pre-eclamptic human placentae by multi-omics methods.
..............................................................
Speaker: Prof Richard Saffery, Deputy Director (Biosciences), Generation Victoria.
Prof Richard Saffery is leader of the Molecular Immunity group at MCRI, and Deputy Director (Biosciences) for Generation Victoria. His 'Early Origins of Chronic Disease' agenda spans pregnancy to adolescence and focusses on applying state-of-the-art cellular and molecular profiling approaches to a series of unique longitudinal cohorts with clinical and environmental data plus biospecimens.
Title: Feasibility of placental imaging and sampling in Australia's largest birth cohort: Generation V.