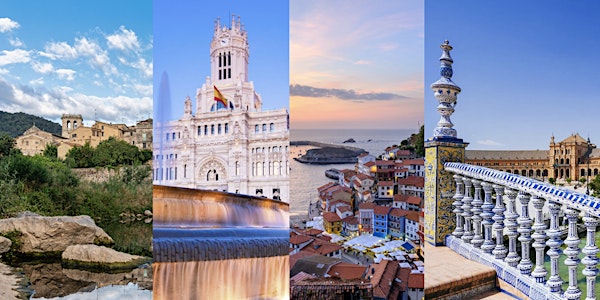 Still Traveling: Specific Spain & Complex Catalonia
Zoom with us to Spain to "tour" with our terrific, professional, local guide, who demystifies her country, region, town & traditions.
Refund Policy
Contact the organizer to request a refund.
About this event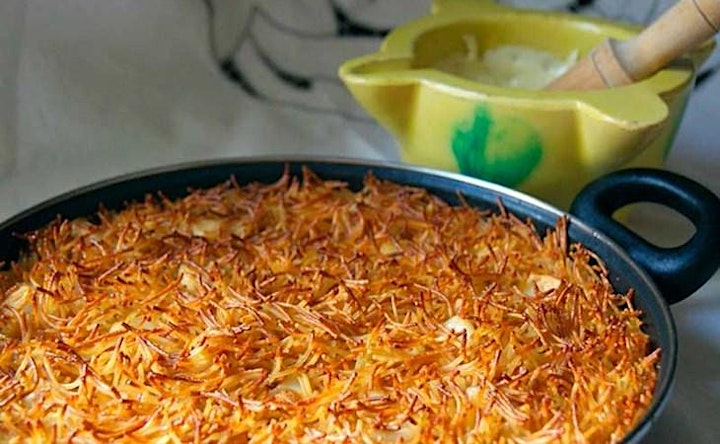 Still Traveling
Would you like to still travel? Now you can without leaving your home – just stay still!
Let us whisk you away for an "armchair adventure" on an interesting, educational, fun & live, guided group tour in a destination beyond your front door ...even beyond the grocery store!
Forget the long, masked airplane ride, we take you across the time zones by Zoom where a local professional guide from a distant destination will take us to explore sites or topics. Live Q&A, photos, graphics & video clips (when available) will transport us to the destination!
Your ticket purchase helps support our special guests – professional guides – who are mostly or completely out of work.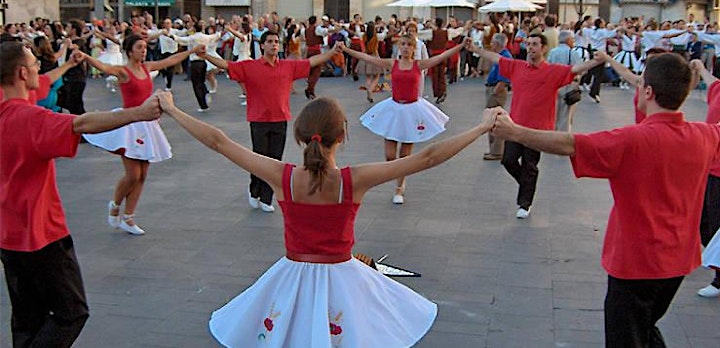 Since her first series on Barcelona last year, countless guests have asked for more from our terrific, local guide Marta.
She returns in June with this new, specially-created series!
Specific Spain & Complex Catalonia
Four Mondays, June 6, 13, 20 & 27
11am-12:15pm (PT), 12-1:15pm (MT), 1-2:15pm (CT), 2-3:15pm (ET)
on Zoom
Join James Sokol to zoom to Spain for four virtual "trips" with our beloved, professional guide Marta. A Spanish native, Marta brings local perspective and interesting insights into her country, her region, her town & her traditions.
To "meet" our trip leader James and hear about our travel program, click here.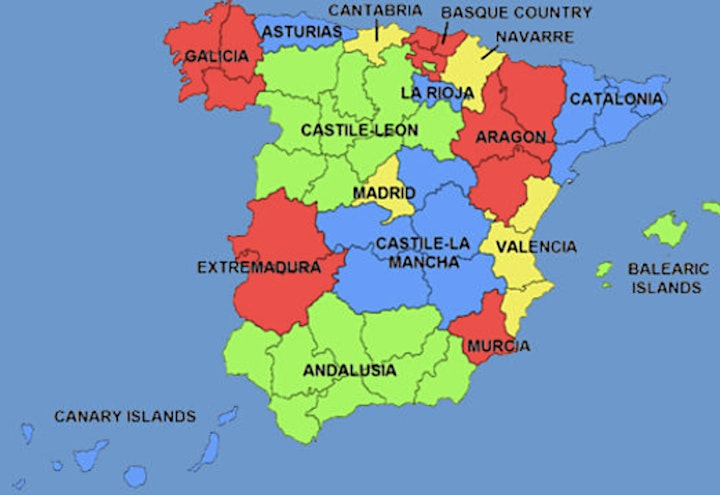 Our Virtual "Trips" Include:
Nations of Spain (June 6)
Why are Spaniards from different regions so different from each other? Considering that Spain is practically just the size of Texas, how is it that the country has four official languages? Why do some areas continuously strive to be independent from the rest? Why are traditions different in each region? Why is their culinary culture different? Why are the inhabitants' characters so different? Join our local guide Marta to understand Spain and Spaniards a little better.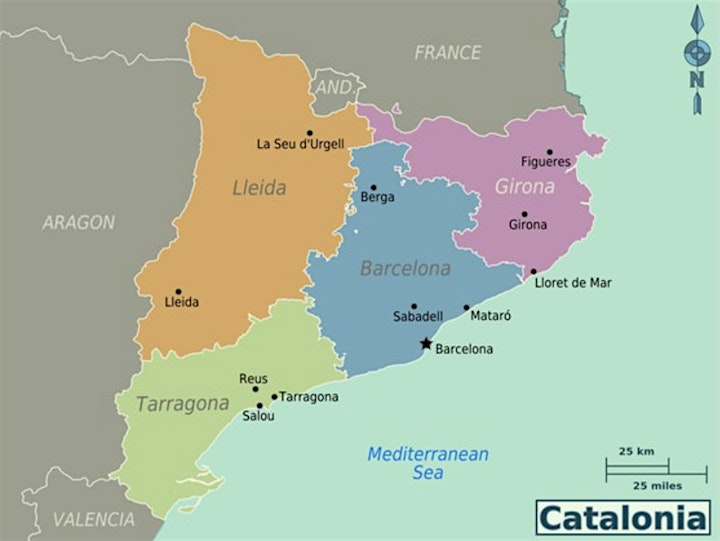 Provinces of Catalonia (June 13)
The Autonomous Community of Catalonia is made up of four provinces; Barcelona, Tarragona, Lleida and Girona. Not only are their climates different, but their economy, their character and their geography are different too. Understanding them will allow us to decide which area to visit, what each area has to offer as far as activities, culture, eating and lodging and why to choose one over the other. You may be surprised at the number of choices you have!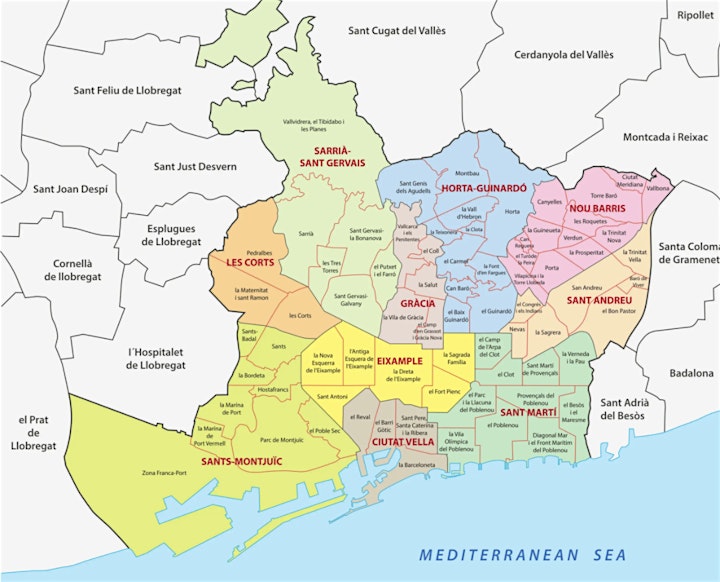 Districts of Barcelona (June 20)
Ten districts make up Barcelona's forty-two square miles. District number one is, of course, the Roman & Medieval Old City. District number two is the Eixample, the 19th-century urban expansion area. As for districts three to ten, originally they were independent villages added to the city, in numerical order from left to right, once the Eixample was finished. Each of these independent villages had its own history and its own social and economic structure. Learn about them all in this journey to understand the diversity within this dynamic city.

Catalan Traditions (June 27)
As a licensed Official Tour Guide of Catalonia, Marta specializes in her territory but, as a Spaniard living in Spain, she can't help but compare her culture with that of the other regions. On today's "trip," she give insights into traditional languages, celebrations, food, music and dances: how these traditions came to be, up to what point they are prevalent and celebrated today and how they compare to other traditions around the territory.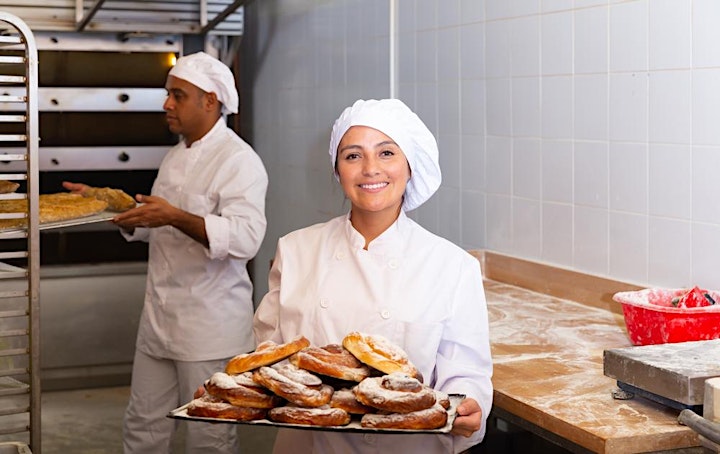 Tickets & Notes:
Full Series Ticket ($50): Series of 4-visits (equals $12.50/visit).
"Give-Us-A-Try" Ticket ($12.50): Check us out by giving our first "trip" (June 6) a try. These tickets are not available to subsequent trips and cannot be credited toward series purchase.
All Tickets: ...are 1) are per device, not per person on Zoom, and 2) are non-refundable & non-exchangeable.
The Fine Print:
Fortunately, we've had very few issues, but just to be clear...
Your Zoom "Event Link": The Zoom event link will be emailed to all registered guests 2-days prior to the first tour. To help it land in your "inbox," please add the following emails to your contacts:
James Sokol -- jsokol@marinjcc.org
JCC Alliance -- alliance@marinjcc.org
Registrants are requested to make sure the email w/link has arrived by the evening of Sat, June 4th. If the email does not arrive, please see "Troubleshooting" below.
The email w/link will be re-sent to all registrants about 2-hours prior to the first tour. NB: However, if it landed somewhere other than in your inbox the first time, it will probably do the same later.
Have a Comcast email? Please refer to this guide: https://www.xfinity.com/support/articles/spam-filters-and-email-blocking-new-experience.
Troubleshooting: We will do our best to remedy any issues. Registrants who have NOT received the email w/link are asked to check their email "junk" and "spam" folders. If found, please move the email to your inbox. If the email/link is still not there, please contact James (see below) immediately.
Late Troubleshooting: We will try our best - but cannot guarantee - help with Zoom links to guests contacting James less than 2-hours prior to the event.
Live Only: In agreement with our guides, artists, instructors, special guests, etc., events are not recorded. Make-up sessions are unavailable. Credit/refund is not given for missed events.
Liability: While we will do our best to remedy any issues, The Osher Marin JCC & its Program Partners cannot be held responsible for 1) issues related to Eventbrite or Zoom, 2) ticket buyers not following the instructions above, nor 3) packing, shipping, or deliver services of food/beverages not received in time for tasting events.
Don't ya just hate "the fine print?!!"
Questions? Email James at jsokol@marinjcc.org.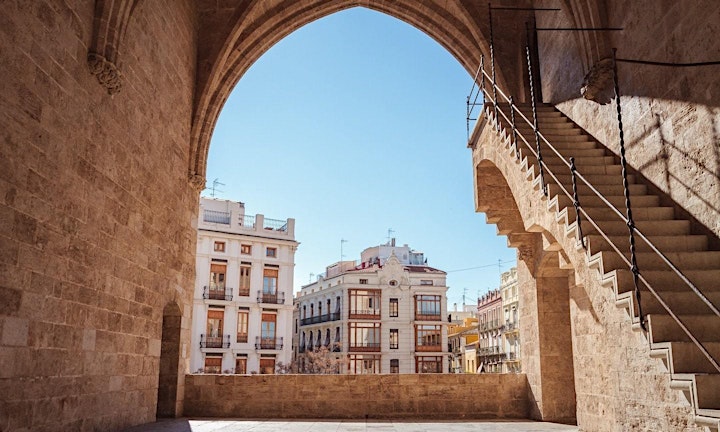 Still Traveling is created by the Osher Marin JCC (San Rafael, CA) and offered by the National JCC Adult & Senior Alliance. See below for a full list of Alliance Partners.
ALL ARE WELCOME to join in our activities! JCC members, non-members, those who live near or far, people of all backgrounds, faiths, ethnicities, hair styles, fashion choices, chocolate preferences, etc. "The more the merrier!"