Still Traveling: Picturesque Paris - A NEW SERIES!
Zoom with us to Paris to spend time with our terrific, professional, local guide, who leads these NEW multi-faceted journeys!
Refund Policy
Contact the organizer to request a refund.
About this event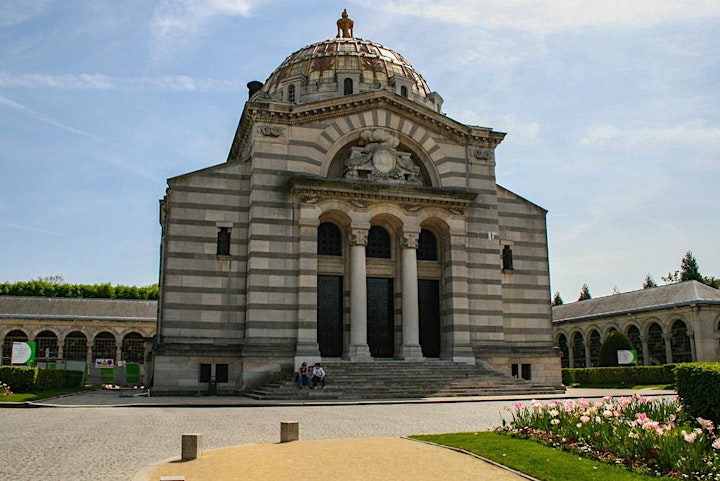 Still Traveling
Would you like to still travel? Now you can without leaving your home – just stay still!
Let us whisk you away for an "armchair adventure" on an interesting, educational, fun & live, guided group tour in a destination beyond your front door ...even beyond the grocery store!
Forget the long, masked airplane ride, we take you across the time zones by Zoom where a local professional guide from a distant destination will take us to explore sites or topics. Live Q&A, photos, graphics & video clips (when available) will transport us to the destination!
Your ticket purchase helps support our special guests – professional guides – who are mostly or completely out of work.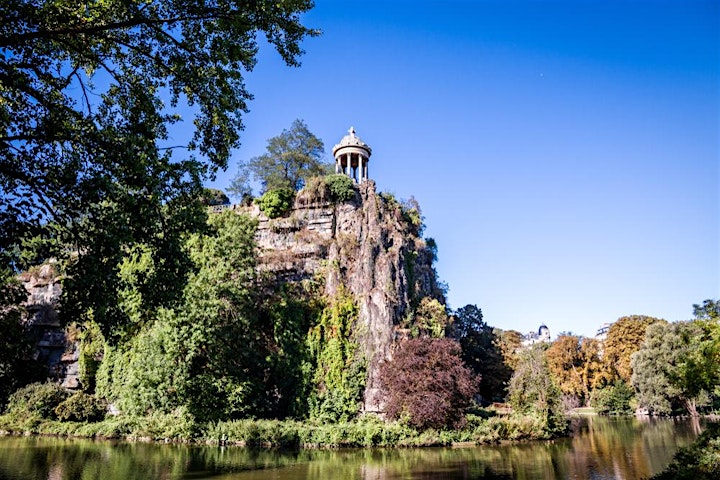 Still Traveling: Picturesque Paris - A NEW SERIES!
Mondays, May 2, 9, 16 & 23
11am-12:15pm (PT), 12-1:15pm (MT), 1-2:15pm (CT), 2-3:15pm (ET)
on Zoom
Brad returns by popular demand with yet another new series of virtual "trips!"
Join trip leader James Sokol to zoom away and spend time with our terrific, professional guide - Brad - returns with a new set of interesting trips with four different themes in the gorgeous and romantic "the City of Light!"
To "meet" our trip leader James and hear about our travel program, click here.
Your ticket purchase helps support our local guide who has lost most or all income during the pandemic.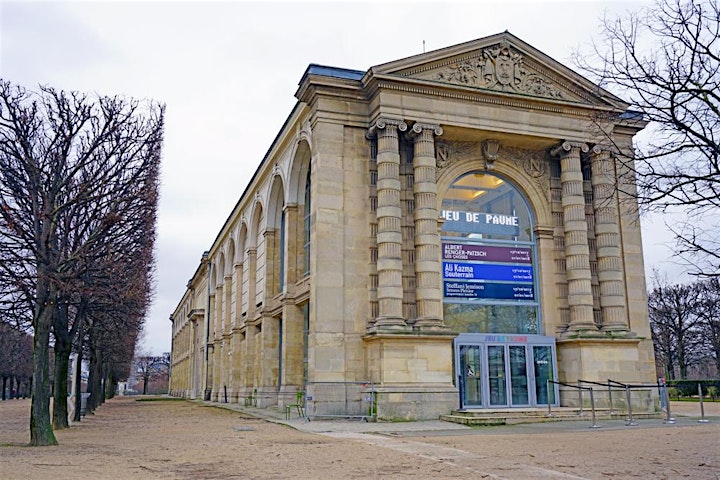 Our Virtual Paris "Tours" Include:
Père Lachaise Cemetery (May 2)
Stroll through this atmospheric cemetery with its splendid variety of funerary art, cobbled paths, and tree-lined avenues, where many of Paris's colorful and eccentric celebrities are buried. Visit the tombs and hear the stories of Chopin, Edith Piaf, Maria Callas, Isadora Duncan, and the tragic medieval lovers Abelard and Héloise. See the controversial monument to Oscar Wilde, decorated with kisses left by his admirers; the very lifelike effigy of a young assassinated journalist, Victor Noir, whose tomb is now a cult object for fertility rites; and Alain Kardec, the mysterious and charismatic founder of Spiritualism. And naturally make a stop to visit the tomb of Jim Morrison, a pilgrimage site for fans young and old from all corners of the world.
The Occupation & Liberation of Paris during World War II (May 9)
Learn how the Parisians survived the dark years of the Occupation from 1940-44 with stories of the hardships of daily life, the Gestapo, the plight of the Jews, the Resistance and the Liberation. See traces of the last street battle on Rue de Rivoli and the Hotel Meurice, where General Von Choltitz surrendered the German forces. Visit the Jeu de Paume Museum, where Rose Valland's heroic endeavors saved priceless artworks from Nazi plunder. We contrast instances of collaboration with accounts of magnificent courage in the face of arrest and deportation. We tell the stories of resistance fighters who came from all backgrounds. We will look at the roles of Coco Chanel, Edith Piaf and other famous Parisians during this challenging time. We celebrate with Ernest Hemingway the liberation of the Ritz Hotel, stride with Charles de Gaulle down the Champs Elysées, and ask the burning question; "Why wasn't Paris destroyed as Hitler ordered?
Underground Paris (May 16)
Explore the fascinating underground side of Paris. Start with the most popular underground destination, the Catacombs, where the bones of 6 million Parisians are neatly arranged for public viewing. The hundreds of miles of quarries have also supplied the limestone that built the city and have enticed hundreds of "cataphiles" to hold underground parties. Then, marvel at the Paris sewers, an engineering feat of 19th-century city planning, open to the public, that helped make Paris a modern city. Enjoy other underground gems, including Roman ruins, the medieval Louvre, jazz cellars, and a phantom metro station used for film productions.
Around the Saint Martin Canal (May 23)
We discover one of the most dynamic and eclectic areas of Paris, home to a vibrant music and art scene, which still holds onto its working-class origins. We start in the Republic Square, symbol of the French nation and center of commemoration and protest. We walk along the Canal St. Martin with its picturesque locks and bridges to the Hotel du Nord immortalized in Marcel Carné's film. We view the building where the stolen Mona Lisa was hidden for two years by a disgruntled Louvre employee. We see the 17th-century courtyard of the St. Louis Hospital, the off-the-beaten path version of the Place des Vosges. From the rue St. Marthe, still home to many artists and artisans, we climb to the romantic Buttes Chaumont Park and enjoy its extraordinary views of the city.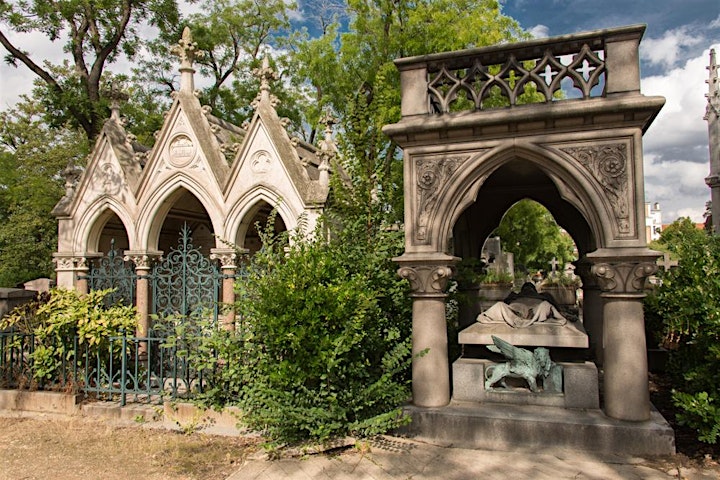 Tickets & Notes:
Full Series Ticket ($50): Series of 4-visits (equals $12.50/visit).
Give-Us-A-Try Ticket ($12.50): Check us out by giving our first "trip" (May 2) a try. These tickets are not available to subsequent trips and cannot be credited toward series purchase.
All Tickets: ...are 1) are per device, not per person on Zoom, and 2) are non-refundable & non-exchangeable.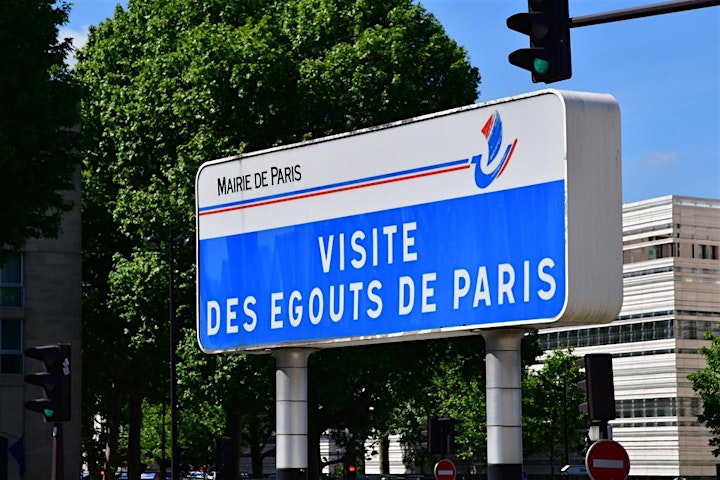 The Fine Print:
Fortunately, we've had very few issues, but just to be clear...
Your Zoom "Event Link": The Zoom event link will be emailed to all registered guests 2-days prior to the first tour. To help it land in your "inbox," please add the following emails to your contacts:
James Sokol -- jsokol@marinjcc.org
JCC Alliance -- alliance@marinjcc.org
Registrants are requested to make sure the email w/link has arrived by the evening of Sat, April 30th. If the email does not arrive, please see "Troubleshooting" below.
The email w/link will be re-sent to all registrants about 2-hours prior to the first tour. NB: However, if it landed somewhere other than in your inbox the first time, it will probably do the same later.
Have a Comcast email? Please refer to this guide: https://www.xfinity.com/support/articles/spam-filters-and-email-blocking-new-experience.
Troubleshooting: We will do our best to remedy any issues. Registrants who have NOT received the email w/link are asked to check their email "junk" and "spam" folders. If found, please move the email to your inbox. If the email/link is still not there, please contact James (see below) immediately.
Late Troubleshooting: We will try our best - but cannot guarantee - help with Zoom links to guests contacting James less than 2-hours prior to the event.
Live Only: In agreement with our guides, artists, instructors, special guests, etc., events are not recorded. Make-up sessions are unavailable. Credit/refund is not given for missed events.
Liability: While we will do our best to remedy any issues, The Osher Marin JCC & its Program Partners cannot be held responsible for 1) issues related to Eventbrite or Zoom, 2) ticket buyers not following the instructions above, nor 3) packing, shipping, or deliver services of food/beverages not received in time for tasting events.
Don't ya just hate "the fine print?!!"
Questions? Email James at jsokol@marinjcc.org.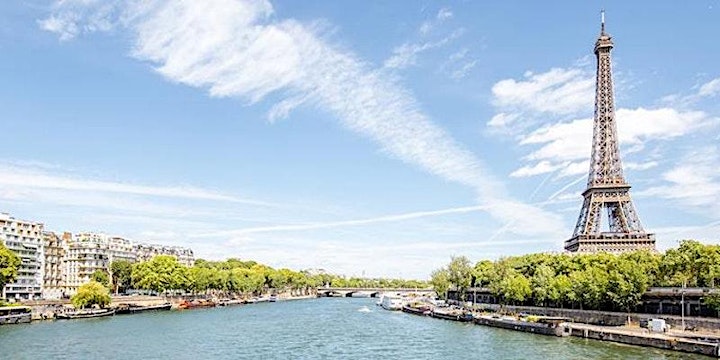 Still Traveling is created by the Osher Marin JCC (San Rafael, CA) and offered by the National JCC Adult & Senior Alliance. See below for a full list of Alliance Partners.
ALL ARE WELCOME to join in our activities! JCC members, non-members, those who live near or far, people of all backgrounds, faiths, ethnicities, hair styles, fashion choices, chocolate preferences, etc. "The more the merrier!"