Zoom with us to Cincinnati to hear about the city's revitalizing ArtWorks initiative and see & learn about some of its most popular murals!
About this Event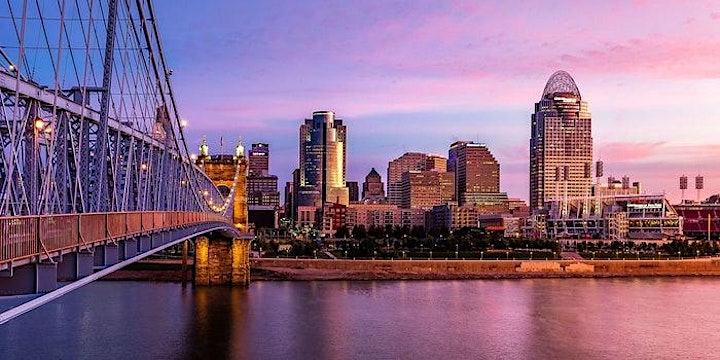 Still Traveling
Would you like to still travel? Now you can without leaving your home – just stay still!
Let us whisk you away for an "armchair adventure" on an interesting, educational, fun & live, guided group tour in a destination beyond your front door ...even beyond the grocery store!
Forget the long, masked airplane ride, we take you across the time zones by Zoom where a local professional guide from a distant destination will take us to explore sites or topics. Live Q&A, photos, graphics & video clips (when available) will transport us to the destination!
Made possible, in part, by a generous grant from the Senior Excursion fund of the Jewish Federation of San Francisco, The Peninsula, Marin & Sonoma Counties.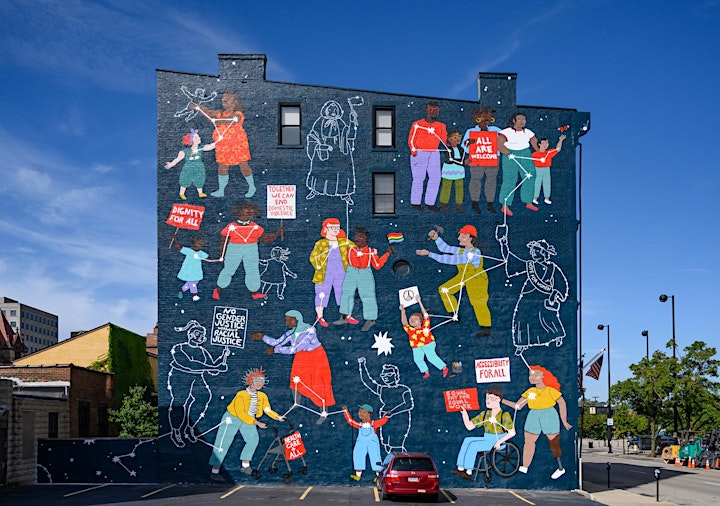 Murals of Cincinnati
Monday, November 30th
11:00am-12:30pm (PST), 12:00-1:30pm (MST), 1:00-2:30pm (CST), 2:00-3:30pm (EST)
on Zoom
Cincinnati has become an art gallery! Take a virtual "walk" through historic downtown streets and explore some of the City's impressive collection of monumental murals. Transforming the area one wall at a time, ArtWorks Youth Apprentices & Professional Artists have already turned bare walls into public masterpieces by painting hundreds of murals throughout Greater Cincinnati and the Northern Kentucky Region. Join Trip Leader James Sokol to
Meet and "tour" with special guest Liz Neidich;
Get an overview of the inspiring & impactful ArtWorks program;
Take in-depth look at 20 of the most exciting & fan-favorite murals;
Enjoy live, fun banter and Q&A about these inspiring works!

Our Special Guest:
Liz Neidich oversees all mural tour operations as well as the recruitment & engagement of all ArtWorks volunteers. A graduate of the University of Cincinnati with bachelor's degrees in creative writing & communications and a certificate in journalism, Liz is a self-proclaimed coffee & beer fanatic. She enjoys traveling and visiting local breweries/coffee shops with her husband, Steve, and their dog, Gatsby.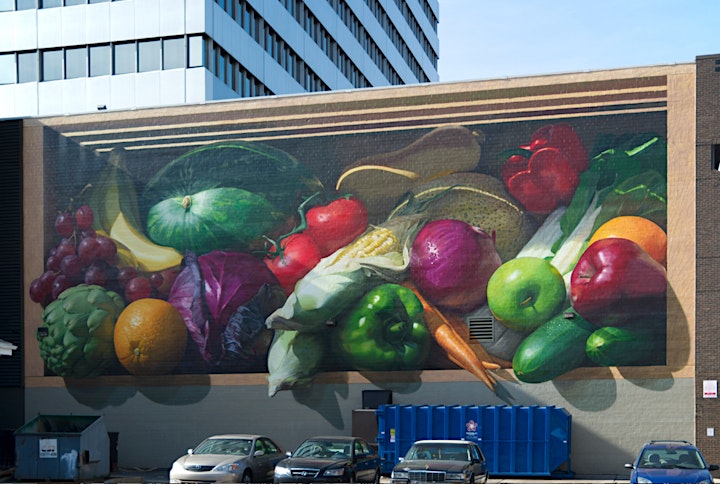 About ArtWorks:
ArtWorks is an award-winning Greater Cincinnati nonprofit that transforms people and places through investments in creativity. The organization provides youth, ages 14-21 with the majority coming from underserved households, with competitive 21st century career readiness skills through mentorship by professional artists.
Since 1996, ArtWorks has employed more than 3,600 youth and 3,200 creative professionals, and the organization has completed more than 12,500 public and private art projects that includes 190 permanent outdoor murals, contributing to the region's global reputation as an arts destination.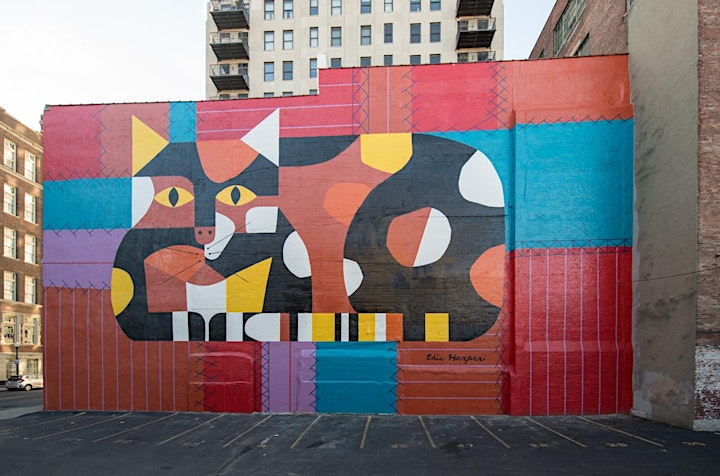 Tickets & Notes:
Advance Tickets ($8): Sales close at noon (PST) on Sun, Nov 29.
Regular Tickets ($15): Sales close at 9:00am (PST) on Mon, Nov 30.
Tickets: All tickets are 1) are per device, not per person on Zoom, and 2) are non-refundable & non-exchangeable.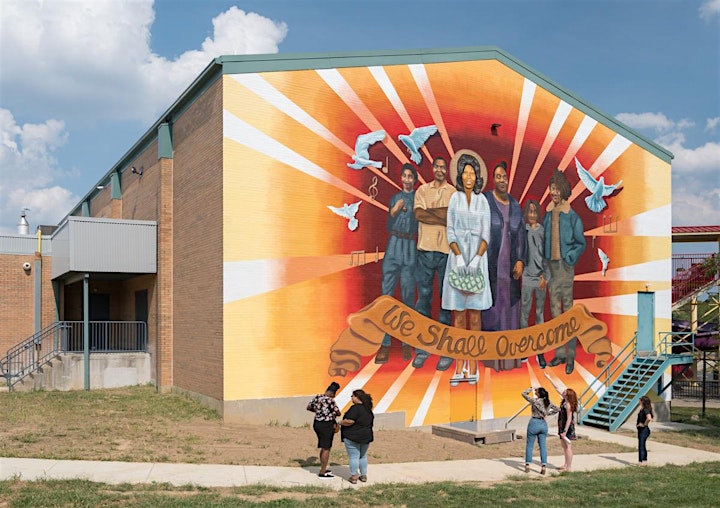 The Fine Print:
Fortunately, we've had very few issues, but just to be clear...
Getting Your Zoom "Event Link":
Event Registration: Whether or not already registered with a Zoom account, ticket buyers to this event will need to complete a Zoom event registration. After noon (PST) on the day prior to the event, an email with an event registration link will be emailed to all ticket buyers via Eventbrite. Tickets buyers must use the link to register (at no additional cost) for the actual Zoom event online and are encouraged to do so immediately upon receipt of the email. It's simple: one click, add your name & email, one more click - done!
Name & Email: The name & email used for the Eventbrite ticket purchase must be used for the Zoom event registration. Using a different name or email may prevent registration recognition and, therefore, prevent the buyer from entering the event.
Event Link: After submitting the Zoom event registration, Zoom will automatically send a unique link to the buyer to be used to join the virtual tasting.
Troubleshooting: We will do our best to remedy any issues. Ticket buyers who have completed Zoom event registration, but NOT received the Zoom event link should contact James (see below) before 5:00pm (PST) on the day prior to the event to allow proper time to find a solution.
Late Troubleshooting: We will try our best to - but cannot guarantee - help with Zoom event registration/links to guests contacting James after 5:00pm (PST) on the day prior to the event.
Live Only: As with most live lectures, tours, performances, etc., events are not recorded. Make-up sessions are unavailable. Credit/refund is not given for missed events.
Liability: While we will do our best to remedy any issues, The Osher Marin JCC & its Program Partners cannot be held responsible for 1) issues related to Eventbrite or Zoom, 2) ticket buyers not following the instructions above, nor 3) packing, shipping, or deliver services of food/beverages not received in time for tasting events.
Questions? Email James at jsokol@marinjcc.org.

Still Traveling is created by the Osher Marin JCC (San Rafael, CA) and offered by the National JCC Adult & Senior Alliance. See below for a full list of Alliance Partners.
ALL ARE WELCOME to join in our activities! JCC members, non-members, those who live near or far, people of all backgrounds, faiths, ethnicities, hair styles, fashion choices, chocolate preferences, etc. "The more the merrier!"