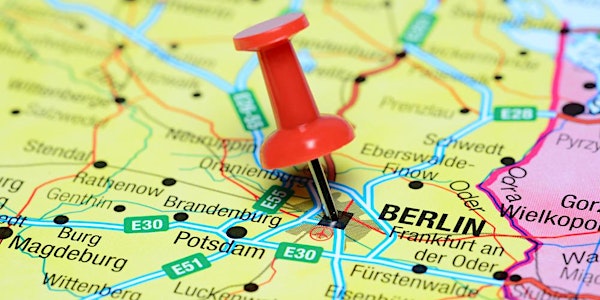 Still Traveling: Buzzing Berlin
Zoom with us live to Berlin for "tours" with our terrific, professional, local guide, who shares sites & insights of this dynamic city!
Refund Policy
Contact the organizer to request a refund.
About this event

Still Traveling
Would you like to still travel? Now you can without leaving your home – just stay still!
Let us whisk you away for an "armchair adventure" on an interesting, educational, fun & live, guided group tour in a destination beyond your front door ...even beyond the grocery store!
Forget the long, masked airplane ride, we take you across the time zones by Zoom where a local professional guide from a distant destination will take us to explore sites or topics. Live Q&A, photos, graphics & video clips (when available) will transport us to the destination!
Your ticket purchase helps support our special guests – professional guides – who are mostly or completely out of work.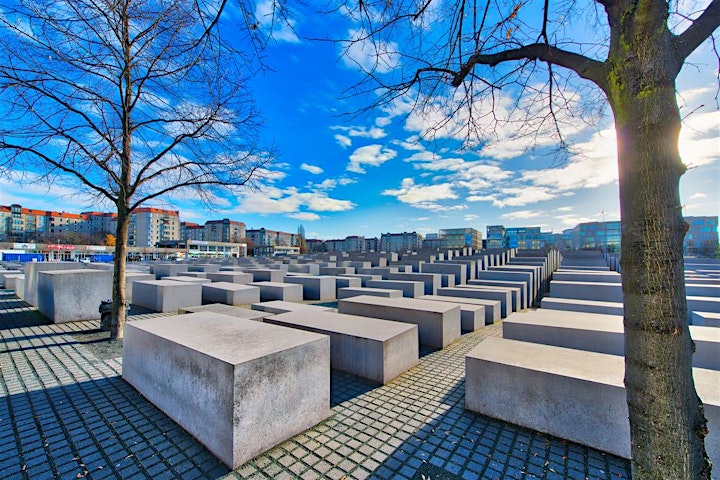 Buzzing Berlin
Four Mondays, August 1, 8, 15 & 22, 2022
11am-12:15pm (PT), 12-1:15pm (MT), 1-2:15pm (CT), 2-3:15pm (ET)
on Zoom
Join us to zoom to Berlin for four virtual "trips" in Germany's capital, which is buzzing with history (much good, some not - obviously!) & culture. In fact, it was once called "the Athens on the Spree (River)" because of the significant cultural, scientific and architectural developments and achievements that happened there.
Our professional guide Jamie -- a long-time resident of Berlin -- shares his insights and experiences in this dynamic and exciting city.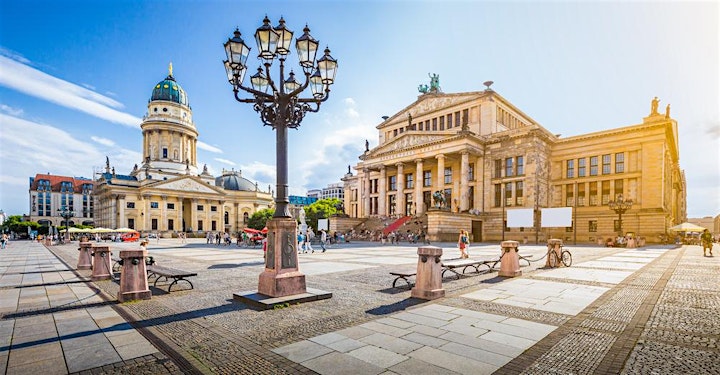 Our Virtual "Trips" Include:
Highlights of Berlin (Aug 1)
Experience the thrilling history, main sites and districts of Berlin, one of the most exciting capital cities of Europe. Over time the city has variously been a small medieval market town, a royal capital, and an industrial metropolis. Destroyed in World War 2 and divided by a wall in 1961, today the city is highly modern, but remnants of all of its previous guises are still visible in its cityscape, if you know where to look.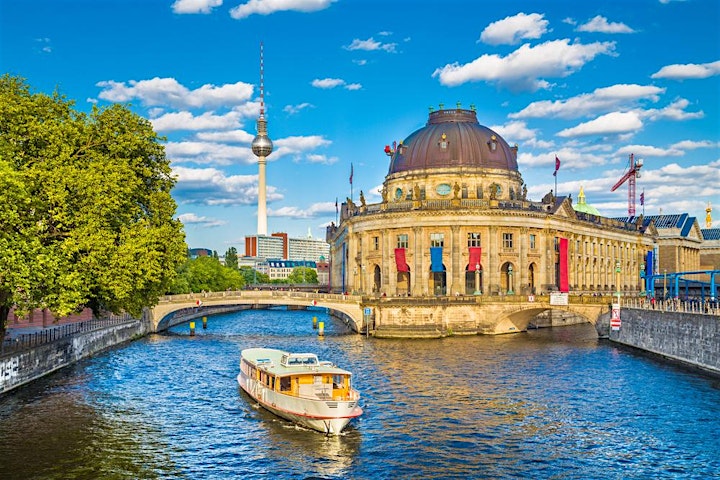 Museum Island (Aug 8)
Explore the architecture and collections of art and antiquities on Berlin's Museum Island, a UNESCO World Heritage Site, and Berlin's most visited attraction. Five museums were built between 1830 and 1930, which today house sculpture, artworks, and other artifacts dating from the prehistoric period through to the 19th century, representing many diverse ancient cultures from Europe, the Mediterranean region and the Near East.
Potsdam, a Royal Residence Town (Aug 15)
Journey to the picturesque town of Potsdam, just outside Berlin, chosen as a residence town of the Hohenzollerns, who ruled Prussia and eventually also Imperial Germany through to the end of the First World War. Selected for its charming landscapes, the royal family constructed 21 palaces and villas in and around the town from the 16th through to the 20th centuries, which together form a UNESCO World Heritage Site today.
Berlin's Jewish Quarter (Aug 22)
Discover the history and memorials of Berlin's Jewish past. The city became one of the primary centers of the Haskalah in the 18th century. Berlin's Jewish fashion industry was the city's second biggest industry by the beginning of the 20th century and Berlin's Jewish owned department stores were the largest in Europe. This success story was brought to a sudden end in the 1930s, but a growing number of modern memorials commemorate Berlin's Jewish legacy.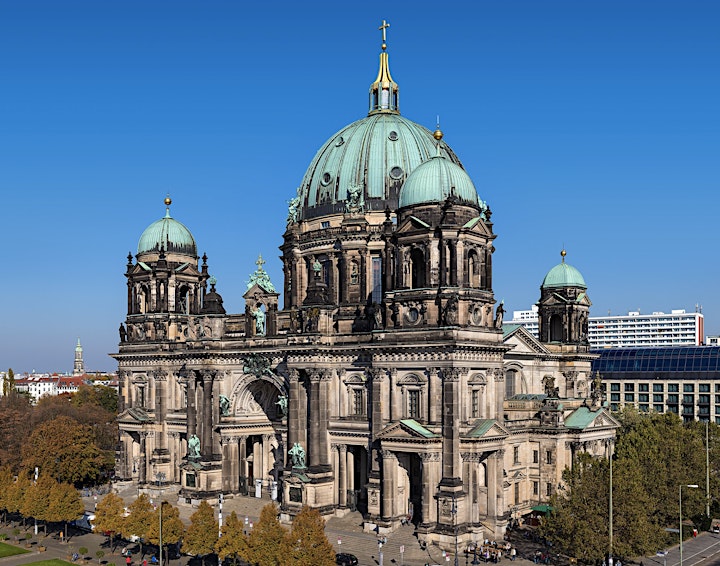 Tickets & Notes:
Full Series Ticket ($50): Series of 4-visits (equals $12.50/visit).
"Give-Us-A-Try" Ticket ($12.50): Check us out by giving our first "trip" (Aug 1) a try. Single tickets are not available to subsequent trips and cannot be credited toward series purchase.
All Tickets: ...are 1) are per device, not per person on Zoom, and 2) are non-refundable & non-exchangeable.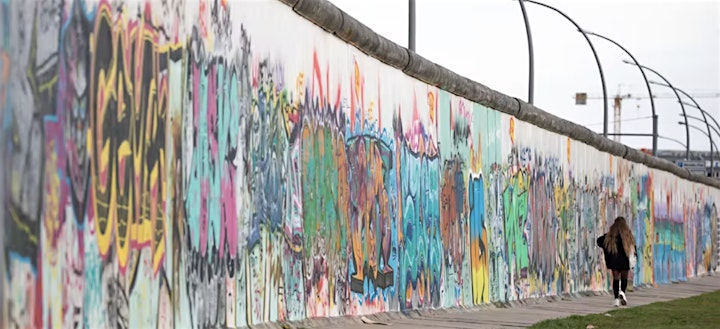 The Fine Print:
Fortunately, we've had very few issues, but just to be clear...
Your Zoom "Event Link": The Zoom event link will be emailed to all registered guests 2-days prior to the first tour. To help it land in your "inbox," please add the following emails to your contacts:
James Sokol -- jsokol@marinjcc.org
JCC Alliance -- alliance@marinjcc.org
Registrants are requested to make sure the email w/link has arrived by the evening of Sat, July 30th. If the email does not arrive, please see "Troubleshooting" below.
The email w/link will be re-sent to all registrants about 2-hours prior to the first tour. NB: However, if it landed somewhere other than in your inbox the first time, it will probably do the same later.
Have a Comcast email? Please refer to this guide: https://www.xfinity.com/support/articles/spam-filters-and-email-blocking-new-experience.
Troubleshooting: We will do our best to remedy any issues. Registrants who have NOT received the email w/link are asked to check their email "junk" and "spam" folders. If found, please move the email to your inbox. If the email/link is still not there, please contact James (see below) immediately.
Late Troubleshooting: We will try our best - but cannot guarantee - help with Zoom links to guests contacting James less than 2-hours prior to the event.
Live Only: In agreement with our guides, artists, instructors, special guests, etc., events are not recorded. Make-up sessions are unavailable. Credit/refund is not given for missed events.
Liability: While we will do our best to remedy any issues, The Osher Marin JCC & its Program Partners cannot be held responsible for 1) issues related to Eventbrite or Zoom, 2) ticket buyers not following the instructions above, nor 3) packing, shipping, or deliver services of food/beverages not received in time for tasting events.
Don't ya just hate "the fine print?!!"
Questions? Email James at jsokol@marinjcc.org.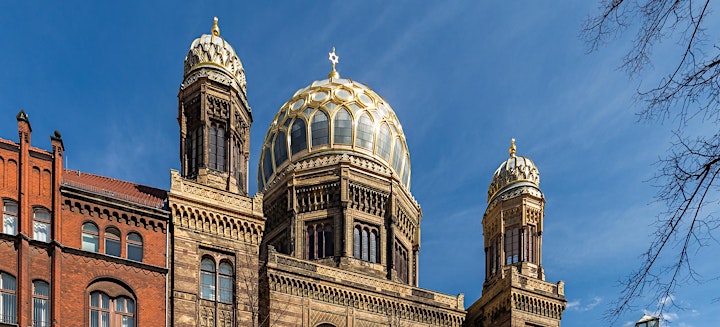 Still Traveling is created by the Osher Marin JCC (San Rafael, CA) and offered by the National JCC Adult & Senior Alliance. See below for a full list of Alliance Partners.
ALL ARE WELCOME to join in our activities! JCC members, non-members, those who live near or far, people of all backgrounds, faiths, ethnicities, hair styles, fashion choices, chocolate preferences, etc. "The more the merrier!"