Description
The holidays are coming and IndyComm has the perfect program to help you stay on top of business in the remaining weeks of 2018 and get a jump start on 2019.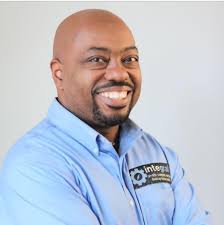 Burton Kelso, Chief Technology Expert at Integral, is well known in KC and the Midwest as the personable and savvy pro who frequently appears on KSHB 41, KCTV 5, KMBC 9 and Fox 4 Kansas City, giving tips about technology, internet lifestyle and gadgets.
Burton will meet with IndyComm 11:30 a.m. to 1 p.m., Thursday, Nov. 29, in the private dining room at Johnny's at 95th and Antioch.
He'll lead a discussion about new technology gadgets for holiday gifts (or to give to yourself) that will help small businesses. What's hot and what's not? Burton will let us know.
And to help us plan for an even more outstanding 2019, Burton will share 5 Tech Resolutions Small Businesses Should Make for 2019 and How to Keep Them.
The end of the year is a great time to assess your business technology. Most businesses struggle with technology and deal with a mountain of challenges. If you've dealt with slow or ineffective technology, struggled with social media marketing, hesitated to move to the cloud, been unsure if you're backing up your data, or worried about cyber security, this presentation is for you. Get the inside scoop on important Tech Tips and learn how to better manage technology in the coming year.
You won't want to miss this lively and informative IndyComm meeting!
11:30 a.m. – 1 p.m.
Thursday, Nov. 29
Johnny's Tavern
8719 W. 95th St. (95th and Antioch)
Overland Park, KS 66212
(913) 948-9500
Current KC IABC members attend for free. Non-members (and expired KC IABC members) pay $10. We each buy our own lunch.
Register now!