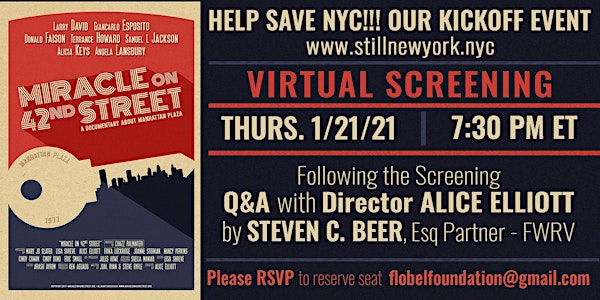 STILL NY Virtual Screening of "Miracle on 42nd Street"
Still NY Kickoff Event: Virtual Screening of "Miracle on 42nd Street" with Director Q&A
About this event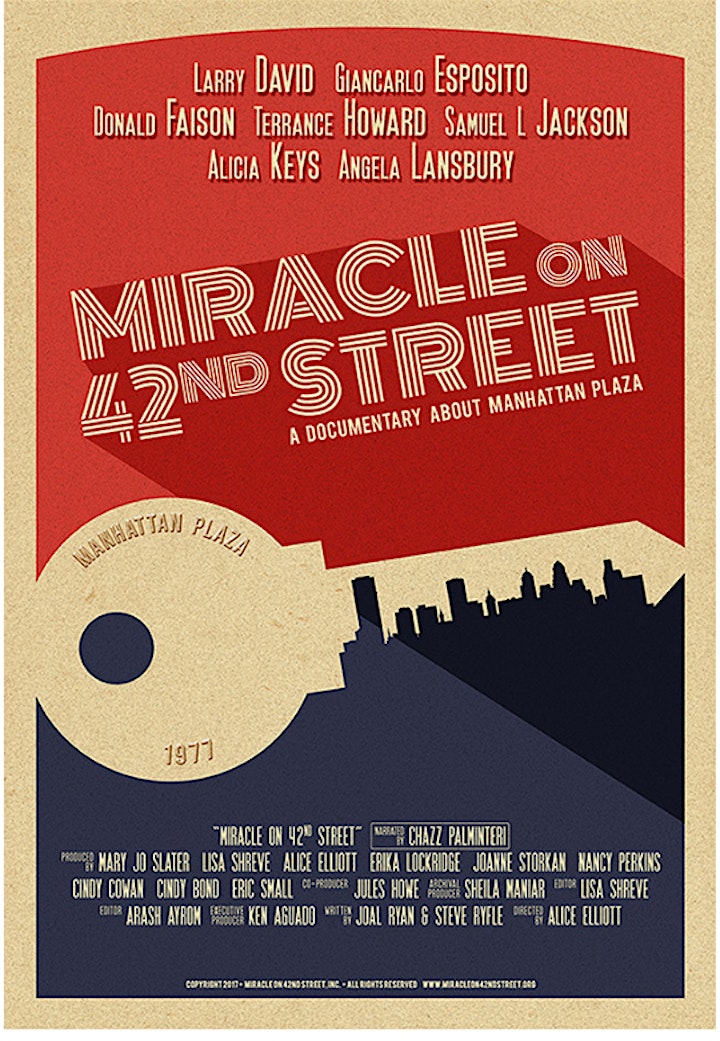 ABOUT THE FILM: Miracle on 42nd Street is the 2020 NY Emmy-winning documentary about the history and impact of the Manhattan Plaza apartment complex in New York City. Starting with the history of the blighted Hell's Kitchen neighborhood and the facilities' initial commercial failure in the mid-1970s, the story recounts how – in a moment of bold inspiration or maybe desperation – the buildings were "re-purposed" as subsidized housing for people who worked in the performing arts. The social experiment was a resounding success in the lives of the tenants, as well as the neighborhood and local economy. The film makes a compelling case for both the value of subsidized housing for artists in America, as well as the value of supporting the arts to the American economy.
The film features on-camera interviews with people whose lives were positively impacted by the complex, including Alicia Keys, Terrance Howard, Donald Faison, Larry David and Samuel L Jackson, Angela Lansbury, and many others.

The film won Best Feature Documentary at the Franklin International Independent Film Festival. The film won the 2020 New York Emmy Award for Best Documentary.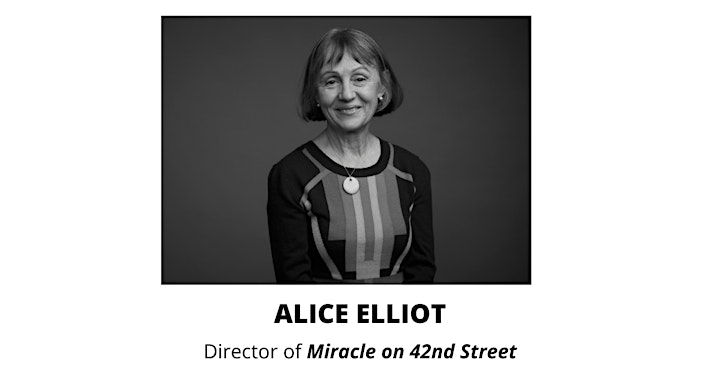 Alice Elliott (Director/Producer) is the Academy Award®-nominated documentary filmmaker of The Collector of Bedford Street whose films are dedicated to celebrating the role of community activism in elevating the quality of people's lives. Her short Body & Soul: Diana & Kathy was nominated for an International Documentary Association Award and her films have been presented in over 100 film festivals, as well as on HBO and PBS. She is a 2012 Guggenheim Fellow award recipient. In addition to her documentary work, she is a full-time teacher at NYU's Tisch School of the Arts. Currently she is co-directing The Dismantled with Emmy Award winning director Jason DaSilva.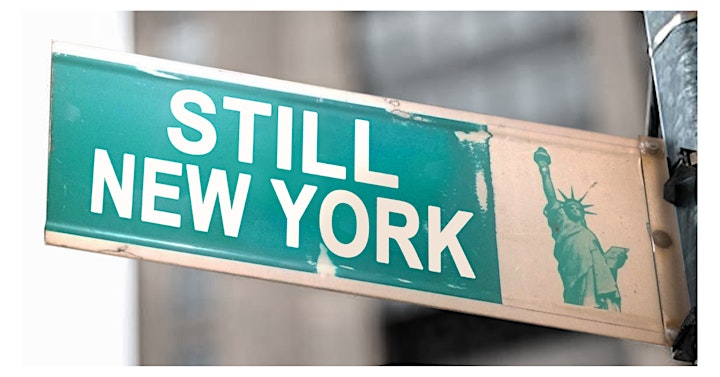 ABOUT STILL NY: Still New York is a coalition of concerned citizens and organizations working to help revitalize New York City through the promotion of art and culture, and those who make it.
We will produce virtual events to create and build the support community
Create intentional, vertical, intergenerational communities in former tourist hotels in Midtown Manhattan to help revive, first the Theatre Industry, and then, other industries which have historically brought tourists and creatives to NYC.
This event is brought to you by Still NY & The Florence Belsky Foundation in partnership with FWRV.