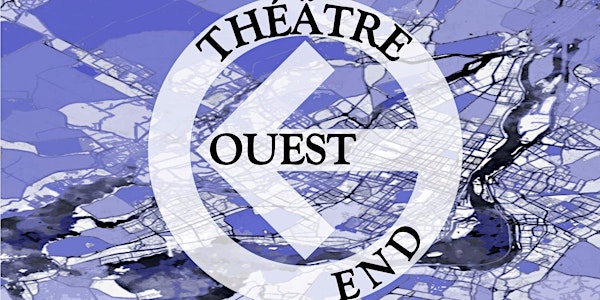 Still Got Something to Say: 6 Plays on Age
From page to stage to film, six playwrights explore 'What is ageing?'
About this event
Theatre Ouest End presents a premiere digital event
Plays written by: Jane Gilchrist, Debra Kirshenbaum, Ann Lambert, Kent Stetson, Judith Thompson and Rahul Varma
Wednesday, June 1st 2022 @7:30 p.m.
Montreal, May 2022 – With support from the Canada Council for the Arts 'Digital Now!' grant, Theatre Ouest End commissioned six seasoned Canadian playwrights to write short plays exploring the theme of age, ageing and the challenges of navigating an ageist world. Notable playwrights Jane Gilchrist, Debra Kirshenbaum, Ann Lambert, Kent Stetson, Judith Thompson and Rahul Varma came together to generate new digital work. Beautifully shot and edited, Still Got Something to Say: 6 Plays on Age is a treat to watch. It streams from June 1-15 on our Facebook page; tickets are free but if you want to support the work of Theatre Ouest End you can donate when registering for your ticket. Your donations are greatly appreciated.
Ranging in ages from 64-82, and including two Governor General's Award winners, the writers created short (10-20 minute) plays, monologues or scenes that reflect their authentic lived experience. Theatre Ouest End has always been interested in intergenerational exchange; here playwrights were invited to work with an emerging director. The ninety-minute final result offers a broad spectrum of experience and style—from comedic to tragic and the many spaces in between, often portraying alternatives to deep-seated stereotypes about ageing. Sensitively and intelligently directed and acted, topical, hot-button issues and stories include bridging the generation gap, differing political ideas, poignant decline, late-in-life romance, redundancy, and an 'Irish Queen' in a home for the aged.
Over 30 lauded theatre artists collaborated on the project including, among others, playwrights Jane Gilchrist, Debra Kirshenbaum, Ann Lambert, Kent Stetson, Judith Thompson and Rahul Varma; directors Zach Fraser, Murdoch Schon and Lib Spry; actors Vicky Barkoff, Ryan Bommarito, Clare Coulter, Ellen David, Brian Dooley, Marcel Jeannin, Debra Kirshenbaum, Laura Mitchell, Ronica Sanjani, Ivan Smith and Anissah Vanhorn; and videographers from Beanduck Production.
We invite you to visit Theatre Ouest End's website to learn more about us. http://www.theatreouestend.ca/about.html
If you would like to donate more than $50 and receive a tax receipt for your donation, please go to the following link:
https://www.canadahelps.org/en/charities/montreal-west-operatic-society-inc/
Under "Send a message to this charity" on the Canada Helps website, please add "In Trust for Theatre Ouest End". Thank you for supporting Theatre Ouest End.