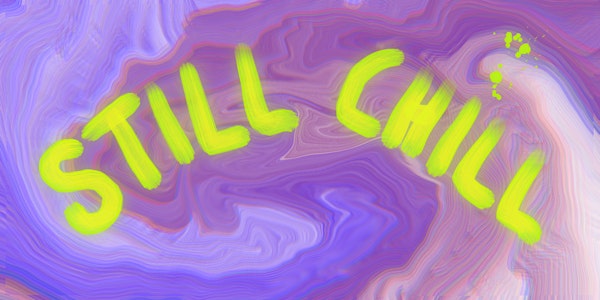 Still Chill - Relaxing Nude Figure and Still Life at Fort Greene Bar
3+ hours of uninhibited creative time. Nude models, still life scenes designed by local artists, & space to be your strange, wonderful self!
Date and time
Monday, June 5 · 6 - 9pm MDT
Location
Fort Greene 321 East 45th Avenue Denver, CO 80216
Refund Policy
Contact the organizer to request a refund.
Eventbrite's fee is nonrefundable.
About this event
No skill necessary, but please bring your own material!
Still Chill is an interactive art space geared toward the amateur and advanced creative mind. Relying on the idea that we are all born with a creative spirit, we hope to design spaces that engage and inspire. With spaces set for still life sketching, nude figure drawing, and interactive creative games, Still Chill is designed to relax and bring us together as a creative community. This evening is purely a be-yourself-space.
Schedule
6:00 - 6:45 | Warm up with Still Life's
6:50 - 7:50 | Jordan @jordanknecht
8:00 - 9:00 | Sara @missmiens
Please Be Respectful
Still Chill and Fort Greene have a zero tolerance policy toward homophobia, bigotry, racism, bad attitudes, toxic people, untoward advances, or otherwise unacceptable behaviour. We believe in radical tenderness and acceptance, anyone else can GTFO.
Still Chill was birthed by River Cramer Wharton: Their Website | Their Instagram
& Hosted by Fort Greene Bar which has a presence here and here!
Model Bios
Jordan - Jordan Knecht is visiting Denver for his first solo exhibition in about five years. In the time between the last exhibition and this one, Jordan moved from Denver to Chicago, worked at a ramen shop in a basement, went through some breakups, found a therapist who did EMDR, completed graduate school during a global pandemic while teaching art at three elementary schools remotely and house sitting back and forth across the United States for about 16 months, experienced some deep self-shattering, started climbing, began DJing, founded a new performance project, almost went on tour, but caught covid instead, successfully went on tour a few months later, bought around 3,000 pounds of used turf from a football field in Denver, finished therapy, shook out around 2,000 pounds of synthetic fill from the turf with the help of some very kind friends, learned a bit about the chemistry and biology of scent, and read quite a few books while lying down by Lake Michigan. Jordan still lives in Chicago, but given the way he's been living for the past five years, it's reasonable to be unclear on that fact.
Sara - My name is Sara. 32 years old, originally from Iowa. In my free time I enjoy practicing yoga, spending time in the mountains, going to shows, & embracing friends.
Frequently asked questions
Do I need to bring paper and something to sketch with?
Is it okay to arrive late?