Come hang with the cool kids TUESDAY NIGHT!
About this event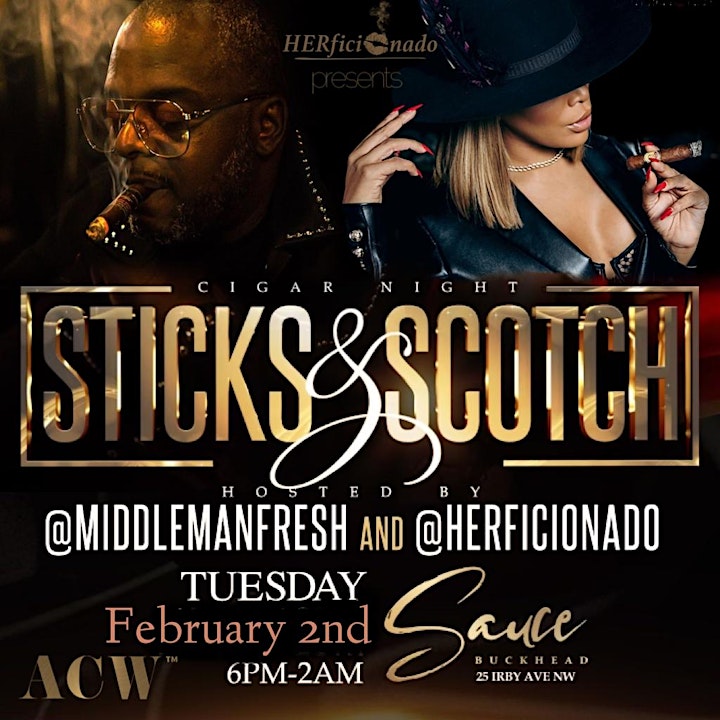 No crowd, no line, and no exorbitant prices for a night out! Join celebrity stylist, MiddleMan and Cigar Enthusiasts HERficionado & Atlanta Cigar Week for a cool night out on the heated patio at the all new posh restaurant/lounge Sauce Buckhead.
Food and drink specials all night, hookah, and cigars will be available!
Social distancing, mask-wearing, and frequent hand-washing is encouraged.