"STICKER SHOCK SPEAKING ACADEMY" "SPEAKING YOUR WAY TO SUCCESS, THE FORMULA FOR A SUCCESSFUL SPEAKING BUSINESS"
About this Event
STICKER SHOCK SPEAKING ACADEMY – FRIDAY, MARCH 5TH & SATURDAY, MARCH 6TH in SAN ANTONIO, TX
Can you Imagine yourself as a Professional Speaker?
Can you Imagine yourself getting Paid to Speak?
Do you need more Paid Speaking Gigs?
THE STICKER SHOCK SPEAKING ACADEMY will teach and show you how to build and operate a successful speaking business. Most speaker's camps don't teach you the business side of the speaking world. These are proven speaking business processes, automations and strategies that have given Daniel over 200 PAID SPEAKING ENGAGEMENTS. CLIENTS WHO HAVE ATTTENDED STICKER SHOCK HAVE EARNED THOUSANDS IN PAID SPEAKING GIGS!!!
Meet Your Host, Award-Winning Keynote Speaker, Daniel Gomez:
Daniel Gomez has been an Award-Winning Paid Professional Speaker for many years and will show you the road map to your speaking success!
Daniel has shared the stage LIVE 🎥 with Speaking Legend LES BROWN, TOM BILYEU & FORBES RILEY and many other Elite Speakers🎤🎤🎤
Choose which program level works best for you below:
Silver Program:
This program includes the building blocks to your Professional Speaking Business.
• Develop a professional speaker's mindset.
• Positioning yourself in the speaking world as a thought leader in your area of expertise.
• Creating your speaker agreement and brand.
• Elevating your Speaker's Bio to attract event planners and organizers to book you.
• Formulating your honorarium to get paid top dollar.
• Where to find and apply to your paid speaking engagements.
• Email templates on how to inquire and reply to event planners events and responses.
• Optics of you Speaking on an Amazing Stage Enhancing & Elevating your brand.
• Optics of you on the "Red Carpet" to promote on your website and social media platforms.
• and so much MORE!
Gold Program:
• Includes everything in the Silver Program plus your "Professional Speaker Reel" showcasing you speaking on an Epic Stage!
• Professional Speaker Real will have lower third to brand your name and expertise to showcase you as an expert in your field.
- Example video below that you will be receiving to create multiple sizzle reels for your speaking business.
Platinum Program:
• Includes everything in the Silver and Gold Program PLUS being featured on the Podcast of the Year, The Daniel Gomez Inspires Show, worldwide as a V.I.P. Guest!!! ($497 Value)
• V.I.P. Guest receive all branding material to elevate and maximize guest's exposure, being featured on Podcast Landing Page, and optimization on SEO search engines.
• Platinum Bonus: Sticker Shock Speaking Academy: The Online Course for you to review speaking academy material (anytime) to maximize your ROI. ($597 Value)
Your Next Step is to choose which program works best for you and take action today!
RESERVE YOU SEAT NOW AND START GETTING PAID TO SPEAK!!!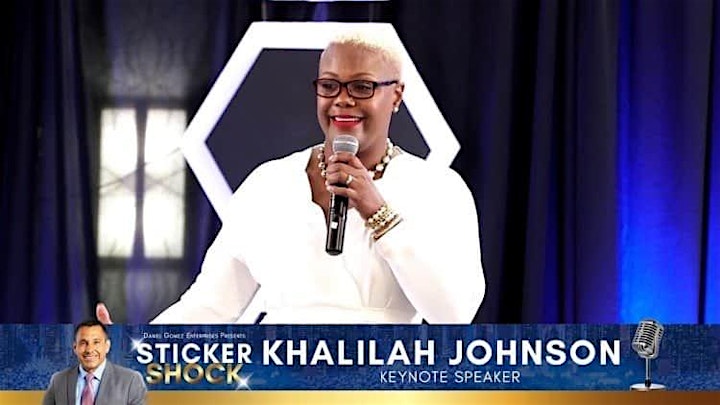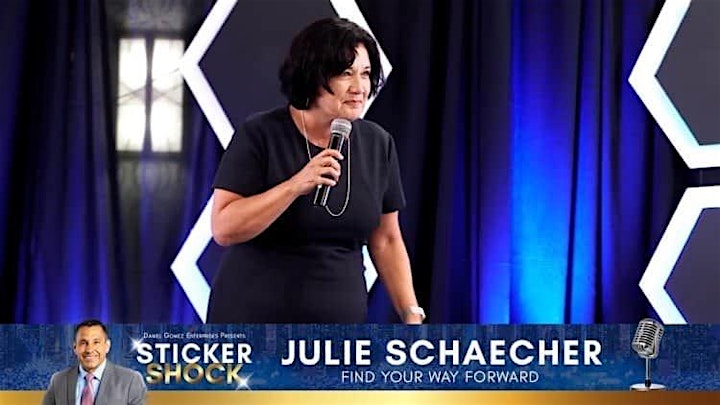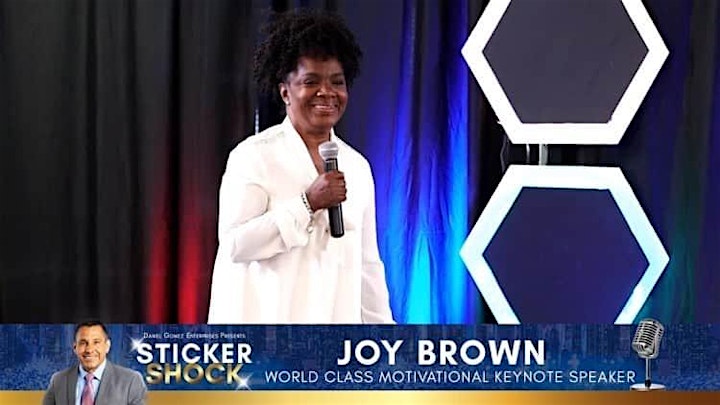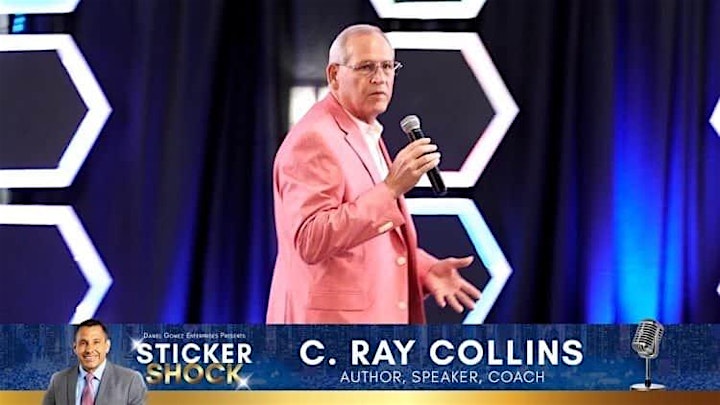 YOU ARE WORTH THE INVESTMENT!
ATTEND THE STICKER SHOCK SPEAKING ACADEMY!