Stick Figure's Once in a Lifetime Tour comes to Tacoma Washington, with special guests: Collie Buddz, The Movement and Iya Terra.
About this Event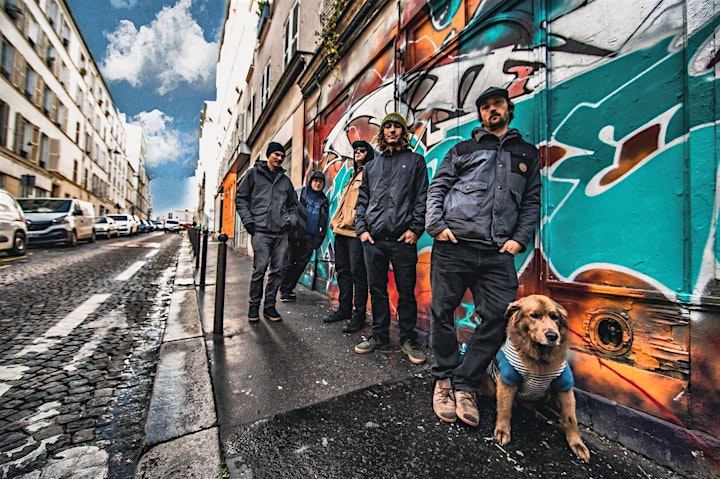 STICK FIGURE
With a calming air of production prowess, Stick Figure is back with his newest album, World on Fire, due for release on August 30th, 2019. As with his previous releases, World on Fire was written, produced and recorded by Woodruff, a self-taught musician, this time at Stick Figure-owned Great Stone Studios in Oakland, CA, former home of Green Day.
World on Fire will be Stick Figure's seventh album, following up the success of 2015's Set in Stone, which peaked at number 65 on the Billboard Top 200, #1 Heatseakers, #7 Independent, and #1 Reggae album. With more unmistakable hook-worthy beats and deep grooves and inflected with an accessibility that transcends genre, the album comes in a year that's seen Stick Figure headlining the top reggae festivals in the US, including California Roots and Reggae Rise Up. The band also sold out the 9,500 capacity Red Rocks Amphitheatre in Colorado, in addition to selling out historic venues like Stubb's Amphitheatre in Austin and the Fox Theatre in Oakland.
Set in a time and place of uncertainty, World on Fire recognizes the turmoil we all face yet puts a positive spin on our outlook. Stick Figure has decided to stay "Above the Storm," choosing to bring listeners a slice of happiness and escape, without ignoring that there are real troubles they may face daily. While World on Fire can be enjoyed as a light, fun summertime soundtrack, the message and feeling stay with you long after each listen. It is music that can be a constant companion in, and soundtrack to, your life.
An intuitive and accomplished producer, Woodruff crafts authentic artistry from the foundation of roots-dub reggae, featuring cavernous grooves, sparkling electronic orchestration, and thick rhythms. His songs and sounds have evolved throughout time while staying true to his signature sound. World on Fire is undoubtedly Stick Figure's best production to date, and the attention to detail throughout the album's almost seventy minutes creates a top-notch sonic experience. Inside the historic studio, Stick Figure band member Johnny Cosmic, an accomplished producer in his own right, teams up with Woodruff to mix and master each track. When completed, a brotherhood of hard-jamming musicians delivers this widescreen soundtrack in concert performances of consciousness-altering emancipation.
The evolution of the artist most often portrayed as a one-man band has its genesis in Duxbury, Massachusetts. Well before achieving worldwide acclaim or embracing the demand to play live shows, Scott was an avid music fan who in high school traded bootleg CDs of his favorite artists' unreleased demos. It was then that he began recording a series of albums under the moniker of Stick Figure.
From his debut, The Sound of My Addiction, Scott's handcrafted music connected with a community of avid listeners who discovered him exclusively by word of mouth and social media. Selling tens of thousands of copies of each of his self-produced releases allowed him to travel the world in pursuit of experience. Scott moved to San Diego, CA where his recording career continued to blossom with its DIY ethic intact. As recently as 2012, he was putting up his own posters for Burial Ground at the California Roots Festival. In 2019, Stick Figure was commanding center stage as the headliner for the massive event.
Preceding World on Fire, Stick Figure has released six albums, all recorded solo, with Woodruff laying down the tracks one by one. The current live band line-up features Kevin Bong (KBong) on keyboards, Kevin Offitzer on drums, bassist Tommy Suliman and Johnny Cosmic on guitar, keyboards, and backing vocals, with Scott upfront on guitar and vocals.
World on Fire features a limited cadre of guest artists alongside Woodruff. Citizen Cope is featured on the feel good track "Summertime," Slightly Stoopid is featured on the title track, "World on Fire" and longtime Stick Figure friend and writing partner TJ O'Neill appears on the transcendent "Angels Above Me."
Stick Figure concerts are gatherings distinguished by audience sing-alongs, hard hitting bass, extended improvisational interludes, the mind-manifesting hues of a light show, and the much-anticipated entrance of the band's canine mascot, a rescued Australian Shepherd, Cocoa The Tour Dog, who has her own 501(c)3 charity and her own beer collaboration, the aptly named Cocoanut IPA. The show becomes a family gathering that spans across age and demographic, coming together for good vibes and music
At a time that reggae is reaching new heights of popularity, the release of World on Fire signifies a coronation of sorts. There is no question that Woodruff's distinct melodic subgenre has been solidified atop the scene's pantheon.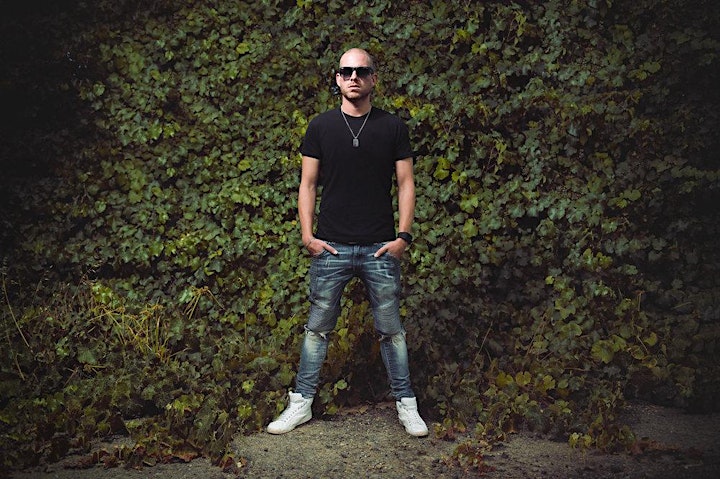 COLLIE BUDDZ
Buddz exploded onto the scene a few years ago when critics and tastemakers alike embraced him - Spin Magazine proclaiming, "Buddz proves the pop rule: Catchiness transcends color." From Vibe Magazine to Entertainment Weekly, Collie Buddz made quite an impression with music critics.
"As an artist, I want to expand musically. I'll always do Reggae. I did Reggae music because I was good at it and that's what I knew and loved growing up. But at the same time, when I put on my producer hat and I hear a riddim, it might not be in my comfort range, but whatever I hear on the track dictates what I'm going to make. I really only care about making good music. For that to happen, it can't live in a box."
Indeed growing up on the island of Bermuda, Reggae music was a formidable influence on a young Collie Buddz. Born Colin Harper in New Orleans, LA to a mother of Bermudian heritage with roots on the island dating back to the 1700s, his father passed away while Collie Buddz was at the tender age of four. At that time, his mother moved the family back home to Bermuda. It wasn't long before Buddz discovered more than his Bermudian heritage. Introduced to Reggae music by his older brother, Matthew, affectionately just known as "Smokey," by the tenderfoot age of 12, Colin Harper quickly learned his way around a music studio. It soon became apparent to everyone within earshot of the boy that his voice was unique in a way that lingers long after you've heard him. "Back then, I just used to plug headphones into the microphone jack of a tape deck. I'd sing into one of the earpieces and record it on cassette," Buddz recalls.
Eventually, Smokey relocated to Toronto to pursue an audio engineering degree. His baby brother, as always, tagged along. But Buddz had plans of his own. And, by the age of 19, he was attending Full Sail Academy in Orlando, FL pursuing his own audio engineering degree. Only 13 months later, Buddz had that degree. With dreams of becoming a major music producer, Buddz rejoined his brother in Canada.
As a producer, Buddz was the most comfortable in the studio. But he couldn't find any artists that could really pull off the sound he desired so Buddz far too often found himself just running back and forth from the vocal booth to the mixing booth as he layered his own vocals for his production work. After a while, it just became easier for him to just do it all by himself. At this juncture, Colin Harper became Collie Buddz.
With his independent spirit guiding his journey Buddz has toured the world. He's constantly creating new music and experimenting with it in front of live audiences almost immediately. He's honed his craft while in support of several tours with artists such as Cypress Hill, Rebelution and Matisyahu. He's performed in front of thousands at the largest music festivals such as Lollapalooza, Boomtown, Summer Jam and the California Roots Festival.
While touring, Buddz still found time to record new material and release original music independently on his own record label, Harper Digital. He's even managed to launch a new radio station back home in Bermuda (Vibe 103) and become a father.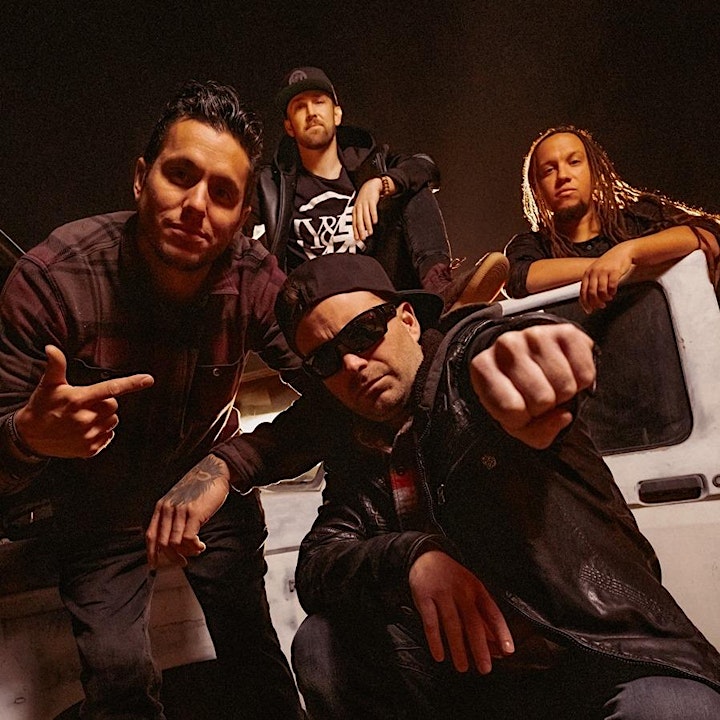 THE MOVEMENT
The Movement has been winning the hearts and minds of alternative-reggae fans since their inception in Columbia, SC in 2003. Drawing inspiration from Sublime, 311, Slightly Stoopid and John Brown's Body, they've come to be known as musical shapeshifters with a foundation of heavy drum and bass. Today the band consists of founding member, lead vocalist, and guitarist Joshua Swain, bassist Jason Schmidt, drummer Gary Jackson, and keyboardist/multi-instrumentalist Matt Goodwin. Their sixth studio album, Ways Of The World, dropped on June 7, 2019, debuting at #1 in the Billboard Reggae Chart.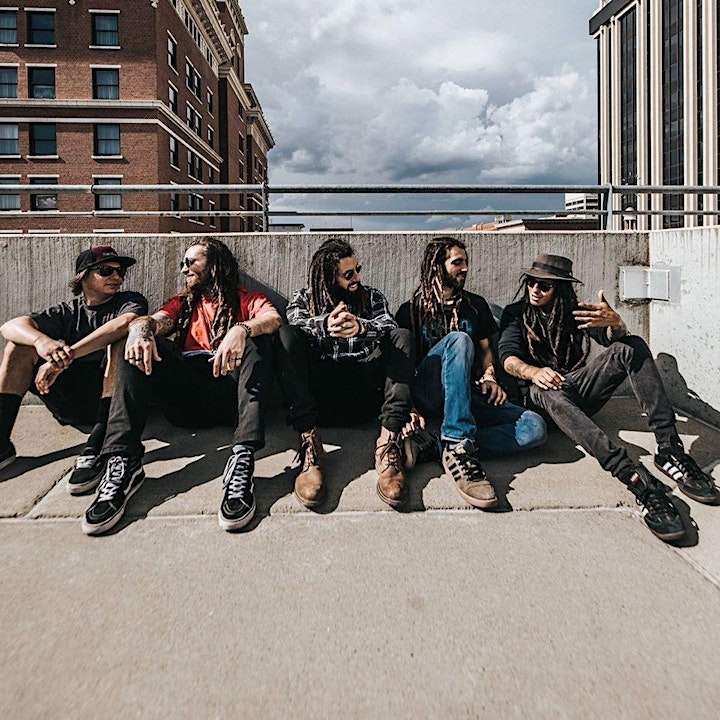 IYA TERRA
As the genre of Reggae music is continuously evolving, Los Angeles, California, based Iya Terra has found a way to take the messages of traditional Roots-Reggae and seamlessly mash them up in a today version. The young group of musicians have chosen the name Iya Terra, meaning "Higher Ground," as the launching pad to create positive, conscious music while spreading messages of anti-establishment, simple living, and a healthy lifestyle. Their modern approach to the music, high-energy performances and full sound add a new dimension to traditional Reggae that appeals to an audience of all ages, opening the doors for them to be labeled as one of today's leaders in the "New Roots" movement.
———————————————————
ALL SALES ARE FINAL. RAIN OR SHINE. NO REFUNDS OR EXCHANGES
THIS EVENT IS GENERAL ADMISSION LAWN
CHILDREN UNDER 4 YEARS OF AGE FREE. 1 PER ADULT TICKET.
More info will be updated here.
Performers
Date and Time
Location
LeMay - America's Car Museum Haub Family Field
2702 East D Street
Tacoma, WA 98421
Refund Policy