Description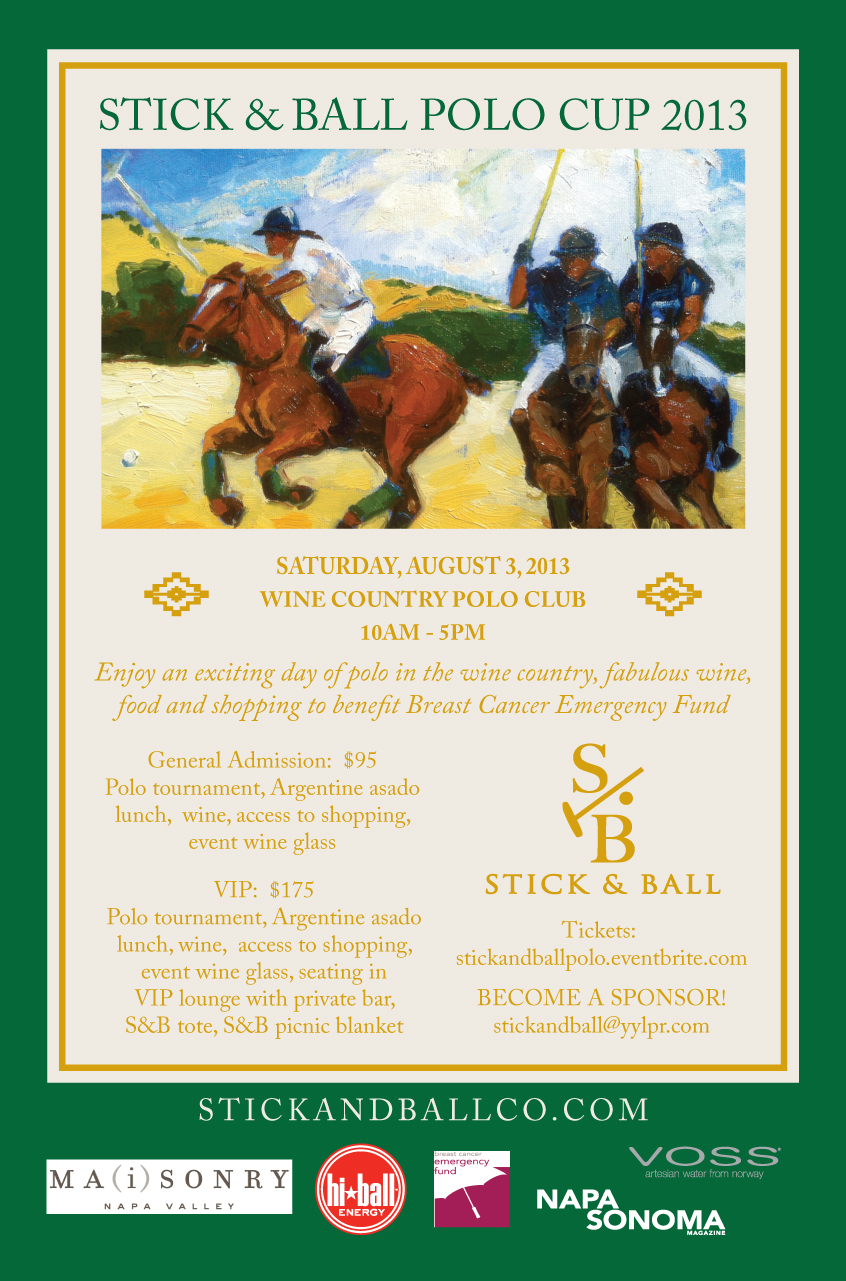 Organizer of Stick & Ball Polo Cup
STICK & BALL is a luxury clothing and accessories line which embodies the lifestyle, fashion and culture surrounding the sport of polo.  The founder

, 

Elizabeth Goodwin Welborn, an avid polo player, was inspired by 
the casual side of the sport played 

on the West Coast and in South America

. She desired to encapsulate the international culture

 of 

her polo club in Sonoma.  Every summer, professional players and 

horse grooms

 from California and Latin American countries add a multi-cultural flair to the polo field with ponchos, knitted berets, espadrilles, cowboy boots, 

country and

 Latin music.  These influences led to the brand aesthetic of country chic meets South American gaucho. View the collection at stickandballco.com.  
Invitation artwork by Teresa Onoda www.onodaart.com