Description
STAY INFORMED. STAY RELEVANT.
Join your experienced title professionals for an educational seminar designed to give you an understanding of the title insurance policy. We will provide special focus on the following areas:
> Definition of the types of policies and coverage available
> Comparison of the policies, the cost of, and pros and cons of each
> Review underwriting requirements and claims history
This class will allow you to assist your clients in making an informed decision on the title product that is best for them.
CE Credit: 3 Hours | CE Provider #I4627 | CE Course #C9590
No Admission Fee
Enjoy some refreshments - on us!
Presented by:
Dick Cays | Stewart Title - Certified Instructor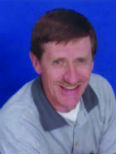 ---
Please contact your hosts below with any questions:
Jayne Boyle - Business Development jayne.boyle@stewart.com | 425-344-5426
We look forward to seeing you at this educational event!