Stewart Ross - "Create Your Personal Sales Force" at NASP May Luncheon
Description
Join NASP at our May luncheon to hear our distinguised guest, Mr. Stewart Ross, with his presentation: "Create Your Personal Sales Force.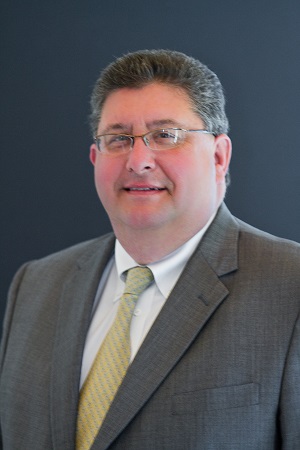 Mr. Stewart Ross is a published author and principal of Yooper Publications, LLC. He was formerly the Executive Director and Founder of Southeast Business Forums, LLC, a high level networking organization comprised of senior level professional service providers. It is a formal and disciplined approach to networking that we call The Mindset of Networking®..
Mr. Ross retired in 2010 from a 32-year career in commercial banking with large banks such as Bank of America and Comerica Bank as well as several small community oriented banks. His career was largely spent in Southern California where his clients were primarily in the food and entertainment industries. He was responsible for establishing credit facilities for one of the largest independent Hollywood studios, the food company that produces "Paul Newman's Own" salad dressing, the legal team that was portrayed in the movie "Erin Brockovich" as well as Amy's Kitchen, one of the original organic frozen food companies. Wineries that he has helped finance include Ravenswood, Frog's Leap, Bonny Doon and others.
Mr. Ross started Yooper Publications® in 2012 as a vehicle to publish his first book, The Mindset of Networking®. Currently, he is working on a series of Paris walking tour books based on historical events such as the French Revolution and the Nazi Occupation of Paris. Future book series with historical themes in London and Rome are planned. In addition to Mr. Ross's books, Yooper has published several books by third party authors.
Mr. Ross began his banking career with Bank of America in 1979 after graduating from California State University, Long Beach with a B.S. in Geology. He attended Pacific Banking School as well as San Diego State's MBA program. He has been married to Sandy for 38-years and they have 3 grown children. They enjoy traveling and collecting fine art. He has served on numerous boards including Life Science Industry Council, Children's Hospital of Orange County Padrinos (Chair), the Orange County Arthritis Association, the Professional Networking Group, the Newport Business Forum, the Nashville City Club, and The Ronald McDonald House of Nashville. He founded the Nashville Business Forum (predecessor to Southeast Business Forums, LLC) in January 2008.

---
NASP hosts a luncheon the second Friday of every month at Maggiano's on West End Ave. Luncheons are open to members and visitors. For more information about NASP membership benefits please visit www.nasp-nashville.org or contact our VP of Membership, Donna Drehmann at donna@listenlearnlive.org.
For assistance with registering please contact Todd Wiggins at todd@toddthelender.com.
Thank you. We look forward to seeing you there.