Description
FredWalksCLE: Stewarding Nature East and West, West Creek and Doan Brook Watershed Hikes
10:30 a.m. – Watershed Stewardship Center, West Creek - Parma
1:30 p.m. – Nature Center at Shaker Lakes, Shaker Heights
FredWalksCLE explores the eternal question - East Side/West Side? Our water can't tell the difference! Join us to explore our region's watersheds via two beloved streams east and west: West Creek and the Doan Brook/Shaker Lakes. These two hikes are planned so you can do both on the same day, so join us for one or both and celebrate the differences and similarities in our local waterways while learning about the advocacy that keeps them healthy.
Hikes are family friendly and ADA accessible. Light refreshments will be provided. Hikes will go on rain or shine.

Presented in partnership with the Cleveland Metroparks, Doan Brook Watershed Partnership, Nature Center at Shaker Lakes, Urban Afro, and the West Creek Conservancy.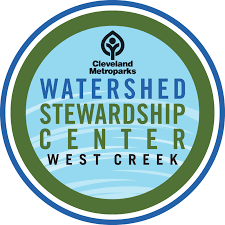 THE WATERSHED STEWARDSHIP CENTER
2277 W Ridgewood Dr, Parma, OH 44134
The Watershed Stewardship Center, located in the West Creek Reservation, is the first facility in Cleveland Metroparks dedicated to scientific research and promoting sustainable action. Science-based programs invite teachers, students, professionals and the public to learn about replicable stormwater management methods.
The Watershed Stewardship Center in West Creek Reservation, staffed by natural resource and education professionals, land protection specialists, volunteers and visiting scientists, is the first facility in Cleveland Metroparks dedicated to scientific research and promoting sustainable action.

Its mission of enhancing and protecting our urban watersheds will be achieved through innovative community programming, encouraging regional participation in watershed issues and promoting scientific discovery.

THE NATURE CENTER AT SHAKER LAKES
2600 S Park Blvd, Cleveland, OH 44120
Just minutes from downtown Cleveland in the heart of historic Shaker Heights and surrounded by the Shaker Parklands, the Nature Center at Shaker Lakes is free and open to the public providing wonderful nature experiences and discovery for all ages and through all seasons.
Serving the community as a conserved green space, the Nature Center connects visitors with nature and inspires environmental stewardship in the thousands of adults and children served each year through unique and engaging programming and educational offerings.
The Nature Center at Shaker Lakes has been designated as a National Environmental Education Landmark (U.S. Park Service), an Important Bird Area (Audubon Society), and an official Wildlife Habitat Site (National Wildlife Federation).
ABOUT OUR EVENT PARTNERS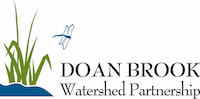 The Doan Brook Watershed Partnership celebrates the beauty and function of the Doan Brook, which flows for roughly 11 miles through Shaker Heights, Cleveland Heights, and Cleveland. The rich history that evolved along the brook - from the original Shaker settlement and industry, to the development of institutions like the Cleveland Museum of Art and Case Western Reserve University, to the thriving, present day neighborhoods of Larchmere and University Circle that call the watershed home - demonstrates its important influence in shaping the character of our community. As Northeast Ohio works to preserve the biodiverse, fresh-water resources of Lake Erie, the DBWP focuses on restoring ecosystem services within the Doan Brook watershed to further local sustainability goals. Additionally, the DBWP encourages watershed activities which celebrate and quantify the Brook's critical role in culture, economics, and individual well-being. The goal is to imbue watershed residents with a sense of place, connect them to local hydrology, and inspire them towards stewardship of abundant, clean water.

West Creek Conservancy (formerly West Creek Preservation Committee) protects local natural areas, open spaces, streams and waterways right here in our community. We're reclaiming vacant urban lands and restoring streams, wetlands, woods and natural habitats. And we're establishing trails and greenways to link people and neighborhoods not only to these special places, but to each other as well.
At West Creek Conservancy, we believe that clean streams and rivers, abundant natural areas, neighborhood green space, and beautiful walking and biking trails are an important part of healthy, vibrant, successful communities. We are dedicated to our mission of local conservation because Greater Cleveland is our home, and we want it to be as great a place to live as possible.