Description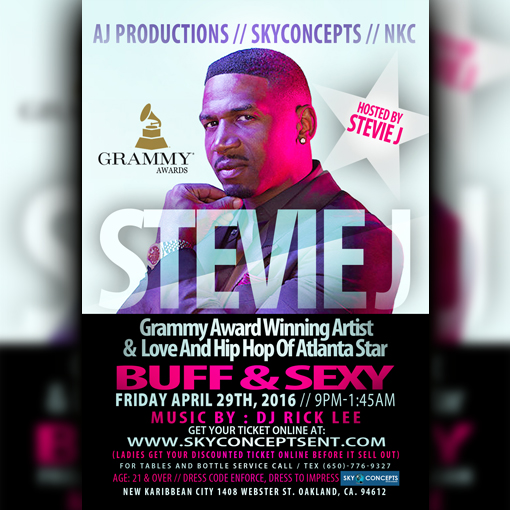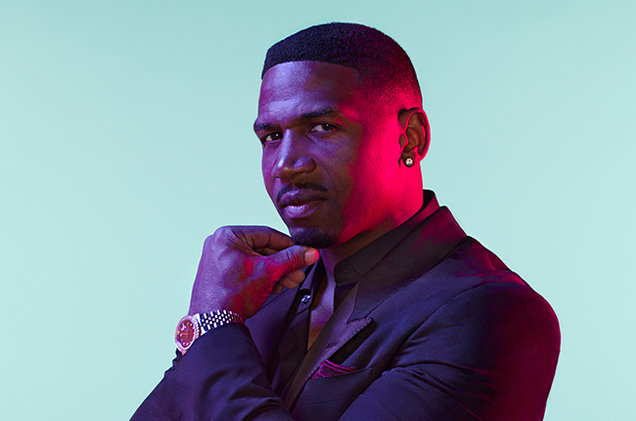 Biography
Steven A. Jordan (born November 2,) better known by his stage name Stevie J, is an American musician, record producer, songwriter and television personality born in Buffalo, New York.
One of the more successful record producers of the mid-to-late 1990's, Jordan won three Grammy Awards in 1998 for his work on Puff Daddy's debut album No Way Out and produced for a number of artists including Mariah Carey, The Notorious B.I.G., 112, Jodeci, Faith Evans, Jay-Z, and Eve.

Steven A. Jordan was born on November 2, in Buffalo, New York. He grew up in Rochester, New York[3][ where he was raised by his father after his mother abandoned the family.

Career
Jordan first rose to fame as a member of Bad Boy Records' "Hitmen" roster of in-house producers and writers during the 1990s. He worked often with label owner Sean "Puffy" Combs, producing on several Bad Boy projects, such as the self-titled debut album of R&B quartet 112. Jordan produced their lead single "Only You" featuring The Notorious B.I.G..[8] Jordan produced several records on Notorious B.I.G.'s Life After Death album, such as "Mo Money Mo Problems", "Nasty Boy", "Notorious Thugs" (featuring Bone Thugs-N-Harmony), "Another", "You're Nobody (Til Somebody Kills You)", and "Last Day". Jordan went on to win a Grammy Award for production work on Combs' No Way Out album, most notably the Notorious B.I.G. tribute song, I'll Be Missing You. Outside of his association with Bad Boy, he has also produced for artists including Mariah Carey, with whom he was nominated for a Grammy Award for the contribution on her album Butterfly (1997). From the album, he produced songs like "Honey" (the album's lead single), "Breakdown" (featuring Bone Thugs-n-Harmony), "Babydoll", and for Carey's #1's (1998) "I Still Believe" and "Theme from Mahogany (Do You Know Where You're Going To)". In the summer of 1997, three of the aforementioned Stevie J-produced records (I'll Be Missing You, Mo Money Mo Problems, and Honey) topped the Billboard Hot 100 consecutively from the chart weeks of June 14 through September 27, 1997. He has also produced forBeyoncé, Jay-Z, Brian McKnight, Ma$e, Lil' Kim, Deborah Cox, Tamia and Tevin Campbell. Jordan also co-wrote the 2001 hit single "Let Me Blow Ya Mind" for Eve, who he was dating at the time.
Prior to joining Bad Boy Records, Stevie J often performed with Jodeci as one of their live musicians, playing the bass guitar.[10] Stevie also appeared on their 1995 album The Show, The After Party, The Hotel.Jordan was a member of Swing Mob, a Rochester, New York-based record label and music compound founded by Jodeci member DeVante Swing. After Swing Mob folded and Jordan signed with Bad Boy, he continued a working relationship with Swing's younger brother and fellow Jodeci member Dalvin DeGrate, producing and singing on DeGrate's solo debut album, Met.A.Mor.Phic (2000).

In 2012, Stevie J began appearing as a primary castmember of the VH1 reality TV series, Love & Hip Hop: Atlanta, which featured him involved in a love triangle involving his then girlfriend, Mimi Faust, and Puerto Rican rapper Joseline Hernandez.

Since the show premiered in 2012, Jordan and Hernandez have become a popular couple in the hip-hop world, making cameo appearances in music videos such as former labelmate Faith Evans' "I Deserve It", featuring Missy Elliott and Sharaya J and Trey Songz's Hail Mary, featuring Young Jeezy and Lil Wayne.
Jordan announced that he will be producing and starring in a movie "That Time of the Month" which is set to be released by the end of the year.

Music Supllied by DJ Rick Lee of 106Kmel
The notable bay area musical gegius who has mastered product and make several hits song among the bayarea Artist. He is current number 1, Dj for 106 Kmel loacted in San Francisco California. His musical sound attrcat divers grown and hard working professional. There is no dull monet when sbcDJ Rick lee is in the Turn table. he has been Deejing for the past 20 years. He will be bring his vast expereience in musical work to make Buff & Sexy one the most Sexiest and Classy event you have seeing. You don't to miss this Great event Friday April 29th, Stevie J of Love and Hip Hop of Atlanta and Grammy winning Artist Hosting Buff & Sexy live for the very first time in Oakland. We hope to see you there.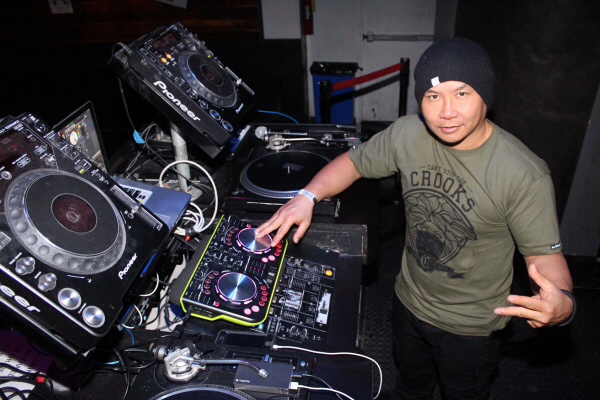 The ticket sales are final and non refundable and nontranferable.
SkyTeam,2016