Be a part of the small, but live audience as Mountain Stage records a fresh episode for NPR Music!
About this event
UPDATE as of 7/1/21
This event will be held at 100% capacity - entirely general admission. This event will also be offered as a live stream. If you don't feel well, are experiencing a fever, etc, please stay home. Masks are now optional in the state of West Virginia if you are fully vaccinated. We hope you will do what makes you most comfortable. We also know that not everyone is ready to get back to live events – and that's totally understandable. The livestream is ready for you!
When asked about what drove him to craft his deeply evocative new album, Ghosts of West Virginia, Steve Earle says that he was interested in exploring a new approach to his songwriting. "I've already made the preaching-to-the-choir album," he says, specifically alluding to his 2004 album, The Revolution Starts Now. As anyone as politically attuned as Earle understands, there are times when the faithful need music that will raise their spirits and toughen their resolve. But he came to believe that our times might also benefit from something that addresses a different audience, songs written from a point of view that he is particularly capable of rendering.
"I thought that, given the way things are now, it was maybe my responsibility to make a record that spoke to and for people who didn't vote the way that I did," he says. "One of the dangers that we're in is if people like me keep thinking that everybody who voted for Trump is a racist or an asshole, then we're fucked, because it's simply not true. So this is one move toward something that might take a generation to change. I wanted to do something where that dialogue could begin."Ghosts of West Virginia centers on the Upper Big Branch coal mine explosion that killed twenty-nine men in that state in 2010, making it one of the worst mining disasters in American history. Investigations revealed hundreds of safety violations, as well as attempts to cover them up. The mine's owners agreed to pay more than $200 million in criminal liabilities, and shut the mine down. In ten deftly drawn, roughly eloquent, powerfully conveyed sonic portraits, Earle and his long-time band the Dukes explore the historical role of coal in rural communities. More than merely a question of jobs and income, mining has provided a sense of unity and meaning, patriotic pride and purpose. As sons followed their fathers and older brothers into the mines, generational bonds were forged. "You can't just tell these people that you're going to shut the coal mines without also telling them what you're going to do to take care of them, to protect their lives," Earle explains. To be sure, Earle's politics have not changed. He believes in sustainable energy sources and ending fossil fuels. "But that doesn't mean a thing in West Virginia," he says. You can't begin communicating with people unless you understand the texture of their lives, the realities that provide significance to their days. That is the entire point of Ghosts of West Virginia. Earle started working on the album after being approached by Jessica Blank and Erik Jensen, a playwright team that would eventually create Coal Country, a theater piece about the Upper Big Branch disaster. Earle had previously worked with them on The Exonerated, an Off-Broadway play about wrongfully imprisoned people who ultimately proved their innocence and got released. Earle describes Blank and Jensen as creating "documentary theater," and they received a commission from the Public Theater in New York. They interviewed the surviving West Virginia miners, along with the families of the miners who died, and created monologues for their characters using those words. Working closely with Oskar Eustis, the Public's Artistic Director, they workshopped the songs and text for nearly four years. Earle functions as "a Greek chorus with a guitar," in his words. He is on stage the entire play and, along with his song "The Mountain," performs seven songs from Ghosts of West Virginia. "The actors don't relate directly with the audience," he explains. "I do. The actors don't realize the audience is there. I do." The songs provide personal, historical and social context for the testimony of the play's characters, and, heard on their own, along with the album's three additional songs, they provide a wrenchingly emotional portrait of a world that Earle knows well. "I felt that I could do it because so many of those people own Copperhead Road -- and I talk like this," Earle says in the unreconstructed Texas drawl that has survived moves to Nashville and New York City, where he now lives. Ghosts of West Virginia opens with "Heaven Ain't Goin' Nowhere," a stark, a cappella spiritual that, in its sound and in its sense, captures the blend of faith and stoicism characteristic of mining communities. Without being explicit, "Union God and Country" nods to the deep union history of the West Virginia mines, a history that is being wiped out. "This was the most unionized place in America until the Nineties," Earle points out. "Upper Big Branch was the first non-union mine in that area and it blew up and killed twenty-nine guys. That's the deal." "Devil Put the Coal in the Ground" is an expression of what Earle calls "a kind of hillbilly mindfulness" – a tough-minded recognition of the dangers of the mining life and the pride of doing such a demanding job in the face of those dangers. "The guy in that song is a miner and he's being real about what he's doing," Earle says. On "John Henry Was a Steel Driving Man," Earle, as so many have done before, takes the folkloric tale of the hammer-wielding hero and updates it for a contemporary world in which automation and union-busting have drained miners' lives of so much of their potential and significance. "Time Is Never On Our Side" was inspired by the four-day wait that four Upper Big Branch families endured because rescue teams found footprints in the mine that they believed might belong to miners they had not yet found. It turns out the footprints belonged to company managers who had entered the mine before the inspectors arrived, and failed to reveal that they had done so. The familial devastation wreaked by the mining disaster finds expression in "It's About Blood," in which, under a driving rhythm, Earle blazons the names of all the men who died in it. "If I Could See Your Face," which closes Coal Country, is the only song that Earle does not sing. In the play, it's sung by the actress Mary Bacon, while, on the album, that distinction goes to Eleanor Whitmore, who plays fiddle and mandolin in the Dukes. She delivers the ballad, a chronicle of memory, longing and loss, in a manner that is both feeling and plain-spoken, perfectly suited to its subject. Despite its grim subject, "Black Lung" is rollicking and unsentimental, and it includes the verse that Earle describes as "the most important thing for me to say on this record": "If I'd never been down in a coal mine,/I'da lived a lot longer/Hell, that ain't a close call/But then again I'da never had anything/And half a life is better than nothin' at all." Those words were the last lyrics Earle wrote for the album, and they convey the reality of the lives that mining made possible for rural folk, regardless of the dangers. "Fastest Man Alive" is a paean to Chuck Yeager, a West Virginia native who became a war hero and the first pilot to travel faster than the speed of sound. Earle treats him like a folk hero along the lines of John Henry and Davy Crockett (who, like Yeager, was a real person). Yeager's life of risk in the sky offers a moving contrast to the miners facing danger underground, often unseen and unacknowledged. The album's closing song, "The Mine," was the first that Earle wrote, even though it was not included in Coal Country. It quietly gives voice to the hopes and fraternal bonds that a job in the mines once represented.
Earle and the Dukes recorded Ghosts of West Virginia at Electric Lady Studios, which Jimi Hendrix built in Greenwich Village, where Earle lives. That the album was mixed in mono lends it a sonic cohesion and punch, while losing none of the finely drawn delineation that the Dukes' characteristically eloquent playing provides. More personally, however, the album is in mono because Earle has lost hearing in one ear and can no longer discern the separation that stereo is designed to produce. His partial deafness is not the result of exposure to loud volume that afflicts many musicians. He woke up one morning unable to hear in his right ear, and doctors have been unable to identify a cause. He's been told a virus is likely the reason, but one doctor told him, "That's what we say when we don't know what the cause is." As a result, Earle says, jokingly, "If I can't hear the album in stereo, nobody else will either!"The Dukes, too, suffered a major loss when, not long before the band went into the studio, bassist Kelley Looney, who had played with Earle for thirty years, passed away. Beyond the death of a longstanding partner in crime, Earle was faced with the prospect of finding someone who could share the telepathic musical communication so characteristic of the Dukes. Happily, Jeff Hill, who had previously worked with Earle and had most recently been part of the Chris Robinson Brotherhood, perfectly fit the bill. "Jeff stepped into the breach, but it was hard. It was really hard," Earle says. Hill joined Whitmore, guitarist Chris Masterson, Ricky Jay Jackson on pedal steel, drummer Brad Pemberton and, of course, Earle on guitar and banjo. Their raw blend of country, rock and folk lifts the articulation of each song without the slightest hint of contrivance or pretension. With Ghosts of West Virginia, Steve Earle has evoked a world as three-dimensional and dramatic as Coal Country, the play in which it found its origins, does on stage. That's appropriate, because, as Earle says, "I came to New York to make music for theater, and it's taken a long time. Theater is a powerful thing. It's my favorite art form. It always has been. My ambition is to write an old-fashioned American musical. I'm a pretty good songwriter, and I just feel like I want to do that before I die." For now, however, there is Coal Country – and Ghosts of West Virginia. "I said I wanted to speak to people that didn't necessarily vote the way that I did," he says, "but that doesn't mean we don't have anything in common. We need to learn how to communicate with each other. My involvement in this project is my little contribution to that effort. And the way to do that – and to do it impeccably – is simply to honor those guys who died at Upper Big Branch."Steve Earle is one of the most acclaimed singer-songwriters of his generation, a worthy heir to Townes Van Zandt and Guy Clark, his two supreme musical mentors. Over the course of twenty studio albums, Earle has distinguished himself as a master storyteller, and his songs have been recorded by a vast array of artists, including Johnny Cash, Waylon Jennings, Joan Baez, Emmylou Harris, the Pretenders, and more. Earle's 1986 debut album, Guitar Town, is now regarded as a classic of the Americana genre, and subsequent releases like The Revolution Starts...Now (2004), Washington Square Serenade (2007), and TOWNES (2009) all received Grammy Awards. Restlessly creative across artistic disciplines, Earle has published both a novel and a collection of short stories; produced albums for other artists; and acted in films, TV shows and on stage. He currently hosts a radio show for Sirius XM. In 2019, Earle appeared in the off-Broadway play Samara, for which he also wrote a score that The New York Times described as "exquisitely subliminal." Each year, Earle organizes a benefit concert for the Keswell School, which his son John Henry attends and which provides educational programs for children and young adults with autism.
Malcolm Holcombe grew up in western North Carolina, home to some of the planet's oldest mountains and some of America's deepest musical traditions. Radio and TV fueled Malcolm's musical passions as a kid, and music became even more important after he lost both his parents relatively young.
He toured with bands and landed in Nashville, where he took up an inconspicuous station at the back of the house - the very back - at Douglas Corner, one of the city's best singer/songwriter venues. Stories began to circulate about the mysterious dishwasher with the subterranean voice and oracle-like talent. Sadly so did stories of wildly inconsistent behavior - profound sweetness crossed by bouts of stunning abrasiveness.He flirted with an official music career. But his stunning debut album made for Geffen Records was abruptly shelved, producing melodrama that only exacerbated Malcolm's drinking and depression. A business that once had a place for complicated genius turned its back on him, and he teetered near the edge.Moving back to the North Carolina hills proved a powerful tonic. Holcombe let in help where before he'd pushed it away. With deep faith in God and a commitment to his art, Holcombe repaired himself and his career.And that's a pretty good nod to the effect of hearing Holcombe sing. If you've not seen him in a live setting, this is what you have to do. His presence is spooky and timeless, as one imagines it was like to see Son House or Leadbelly. No emotional stone is left unturned.While you plan for this important experience, collect Malcolm Holcombe albums... He is cryptic, demanding, polarizing, bold, passionate and free, a combination badly needed in our time of infinite trivia. He's even more interesting for having made a remarkable journey of recovery and discovery.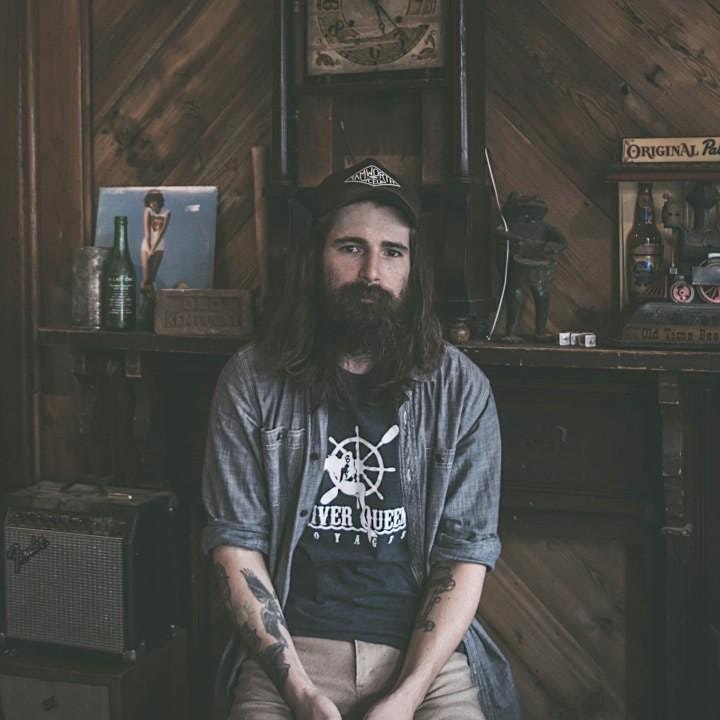 John R. Miller began playing and writing music while growing up in the eastern panhandle of West Virginia, an area along the Potomac River where the mountains meet Interstate 81, and has since performed his songs across the US, Canada, Ireland, the UK, Japan, and Europe. He has made several appearances on NPR's Mountain Stage with Larry Groce, has been a featured songwriter and performer on the Travelin' Appalachians Revue, and his song "Coming Down" was performed by Kentucky artist Tyler Childers on his album Live at Red Barn I & II. With his band the Engine Lights, the music widens into a unique cross-section of folk, country blues, and rock n roll, featuring driving fiddle, close harmonies, wily guitar picking, and a deep-pocket rhythm section. Their most recent full-length effort, The Trouble You Follow, was released in 2018 via Lexington, KY's Emperor Records.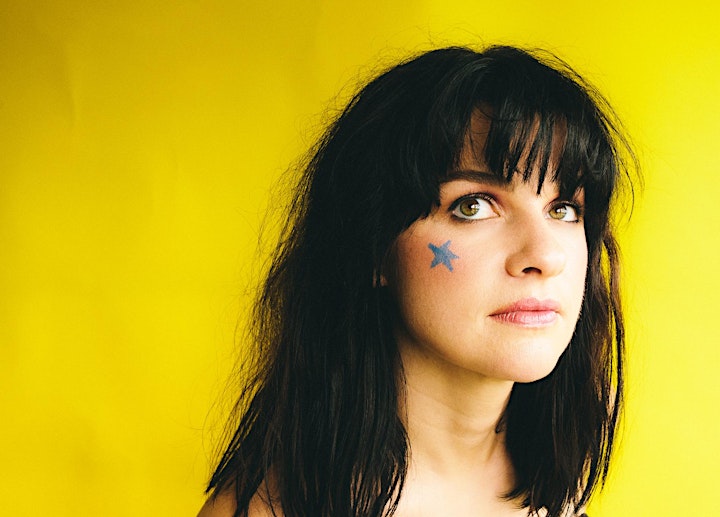 With her 2017 debut Shame, Americana songwriter and multi-instrumentalist Rachel Baiman emerged as a fearless voice of the American female experience. "Shame" was featured on NPR's "Songs We Love", called a "Rootsy Wake-up Call" by Folk Alley, and described by Vice's "Noisey" as "flipping off authority one song at a time." On her new full-length album Cycles, Baiman has found a grittier musical medium for her signature unabashed and defiant songwriting, employing a majority-female team including co-producer Olivia Hally, known as the front woman of Indie-pop band Oh Pep!
Cycles is a collection of songs encompassing the many ways that we destroy and rebuild as people, as families, and as a country. Songs about the cycle of life inspired by the birth of a nephew and the loss of a grandmother, songs about internal mental cycles of ambition and self-doubt, the cycle of progress and regression in our country's political journey, and the cycles of growth and reinvention that relationships take on. At times heartbreaking, at times celebratory, the album is a reflection of a lot of life experienced in a relatively short amount of time, a desire to hold fast to the people we love in the wake of so much uncertainty, and an exploration of the immense and unique strength of women in the face of adversity.
Originally from Chicago, Baiman moved to Nashville at eighteen, and has spent the last decade working as a musician in a wide variety of roles, from session musician (Molly Tuttle, Kelsey Waldon, Caroline Spence), to live sidewoman (Kacey Musgraves, Amy Ray), to bandmate and producer. Fiddle music was her first love, and she is known in the bluegrass and old time world for her work with progressive acoustic duo 10 String Symphony with fiddle player Christian Sedelmyer. Her first solo album Shame, was produced by Andrew Marlin of Mandolin Orange, and established her role as part of a new generation of political songwriters. Since 2017, Baiman has toured her solo project internationally with appearances at the Kilkenny Roots Festival in Ireland, the Mullum Music Festival in Australia, and the Kennedy Center Millennium Stage in Washington, DC. She has also released a variety of small scale projects; her 2018 Free Dirt EP Thanksgiving, which read as a sort of epilogue to Shame, a duet project with singer Mike Wheeler, which is a more stripped down nod to her acoustic roots, and a 2020 single, Wrong Way Round, which shows more sonic experimentation and hints at musical direction of Cycles.
Inspired by the burgeoning grunge rock scene in Melbourne, Cycles was recorded in Australia in the glorified storage unit known as Purple Wayne Studios (Big Smoke) with engineer Alex O'Gorman (Angie McMahon). In addition to Hally on bass, piano and guitar, and Baiman on guitar, strings and banjo, other musicians include Melbourne drummer Bree Hartley, guitar players Cy Winstanley (Brandy Clarke) and Josh Oliver (Mandolin Orange), and guest vocalists Dan Parsons, Dan Watkins and Maggie Rigby (The Maes). The album was mixed by GRAMMY winning engineer Shani Gandhi, who is based in Nashville but originally from Australia as well.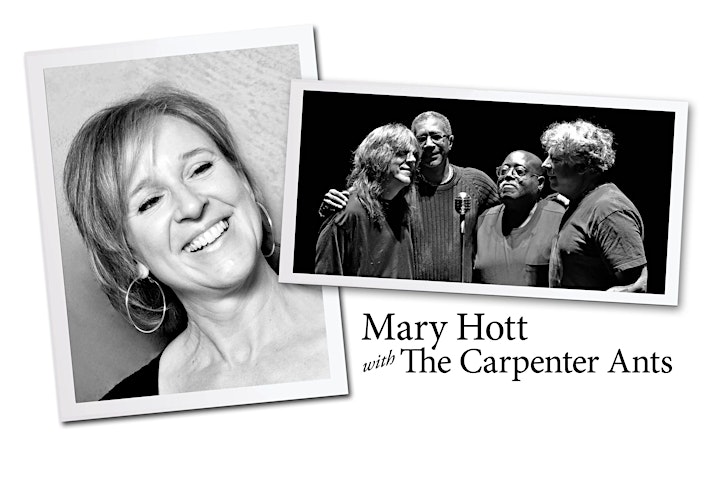 Mary Hott's music is informed by an interesting - and unusual mix - of influences that combine the intimacy of a small town with the perspective that comes when you live in some of the country's urban centers.
Hott was born and raised in Paw Paw, WV which, at the time, had a population of 600. Her high school graduating class consisted of 11 students. With just under 500 people at the last census, it's still as small town as it gets. (Paw Paw also happens to be home to WV's only "clothing optional community"!)
After 26 years going to school, playing music and working in New York City, Boston and Washington D.C., she found herself ready to make that often-perilous and emotional journey home.
As often happens, her time away gave her a new interest, appreciation, and perspective on the plight of West Virginia and Appalachia. Hott immersed herself in the stories of life in the state's ubiquitous coalfields. The result is her latest musical project titled "Devil in the Hills: Coal Country Reckoning."
"From the moment I heard the stories coming out of Whipple, I connected with the heartache and pain," said Hott. "Those people were at the end of their lives when they shared their stories about the rape, torture, and murder in the coal camps. It took me a long time to complete this album, partly because I had to take breaks and reevaluate whether I could open to the emotions of it all."
Like many singers, Hott got her musical start singing in church - the Paw Paw Methodist Church children's choir. She was four and her mother, Jeanie, was the church pianist. Sixty years later, at 87, she still plays piano and organ every Sunday in the same church. Mary's first "job" was teaching piano when she was 15.
To this day, that sense of community and continuity that is so strong in West Virginia, remains a driving force in both her life and music. In 2014, when she happened on a trove of first-person accounts from the Whipple Company Store, those stories served as the motivation to expose the horrendous treatment that coal miners - and their spouses - endured.
"Taking the words of the people and expressing their stories through music was a catharsis for me," Hott recalled. "Growing up here, we were never taught the real reasons behind the mine wars. Powerful forces wanted to keep it hidden. And it occurred to me, when people are forced to hide their trauma, it causes deep emotional damage that can be passed through generations. I consider it generational trauma that still exists today."
But the mix of her cultural and musical influences has a few more flavors. Before she reached her teens, her family moved closer to town. Across the street, The House of Jacob, an African-American church, held services Sunday afternoons. After her church let out, she took in a very different style of religious music.
Around the same time, she heard her uncles talk about the hippies that had moved up on Spring Gap Mountain and were playing yet another style of music. The bandleader was none other than Ray Benson whose group would later be known as Asleep at the Wheel. After listening to the group's show at the local American Legion (through the open back door), Hott's cousin drove them to the band's "compound" where she received an impromptu lesson in music history. The band's penchant for big band and swing just happened to line up with the music Hott's mother loved.
Fast forward to 1980. While living in NYC, D.C. and Boston, she fronted bands and ensembles that ranged from post punk to big band jazz at festivals and clubs throughout the northeast. To earn money, she sang jingles and demos. She also studied with two veteran jazz singers. One, Anne Marie Moss, was a former member of Maynard Ferguson's band and Count Basie's Orchestra. The other, Janet Lawson, taught her to scat by listening to the sax solos of Lester Young, Charlie Parker, and Sonny Rollins. After moving to Boston, she studied piano at Berklee College of Music and blues harmonica with Jim Fitting (Treat Her Right, Bonnie Raitt).
While music was the driving force in her life, she also knew she needed a "real job." Armed with a sharp, analytical mind, she gravitated to computer programming and earned a Master of Science degree in Information Systems Engineering at Northeastern University. For the next 16 years, she worked as a software engineer and project manager. But then - as with many ex-pats - West Virginia called.
"Going home" is never simple. It's likely to bring up strong memories and emotions and, as often as not, rekindle family dynamics - good and bad. For Hott, moving within 20 miles of where she grew up was something of an emotional roller coaster. Diving headfirst into music was her salvation.
She began singing with a big band based in Metro-DC and establishing herself in the close-knit musical community and, coming full circle, opening for Asleep at the Wheel during one of their stops back through the area. But the first-person stories of coal miner's wives she found at The Whipple Company Store ignited a passion that, after three years, resulted in the release of "Devil in the Hills: Coal Country Reckoning."
"I don't come from a coal family," said Hott. "Paw Paw is an old canal and railroad town. But similar to the coalfields, we have our own unmarked graves and stories of the slave-like working conditions of the immigrants who dug the canal, built the tunnels, laid the track, all in pre-mining days. The working class everywhere has similar shared experiences, over multiple generations. I lost my own father from a massive heart attack after working three overtime shifts at a chemical company.
"I had to wonder," she added, "if we face what our ancestors endured, maybe we can overcome our own injustices, free ourselves from dependency and make ourselves whole. I suppose that is my ultimate goal of making this album. Our history matters."
Performers
Date and time
Location
Refund policy
Organizer of Steve Earle & The Dukes, Malcolm Holcombe , John R. Miller, and more
For more than 30 years, Mountain Stage has been the home of live music on public radio. Produced by West Virginia Public Broadcasting and distributed by NPR Music, each two hour episode of Mountain Stage can be heard every week on more than 240 stations across America, and around the world via NPR Music and www.mountainstage.org. Recorded in front of a live audience, Mountain Stage features performances from seasoned legends and emerging stars from genres across the board.