Steve Charles, Using the Challenger Sales Model to Grow Your Federal Sales

Friday, October 25, 2013 from 7:30 AM to 10:30 AM (EDT)
Event Details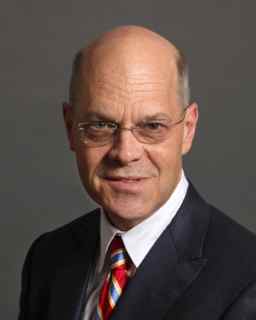 Steve Charles: Where The Challenger Sale Meets Federal: Generating Demand in a Market of Risk Averse, Paralyzed Prospects
  The Federal Shutdown will eventually end, and when it does the challenge to sell more to the Federal Government will be even tougher. Current situation notwithstanding, for decades, federal sales and business development training has emphasized responsiveness.  We're taught how to be responsive to the Federal buyer's requirements, specifications and instructions whether responding to an RFI, SSN, IFB, RFP or RFQ.  The rules tell us that only responsive, responsible companies can be awarded a contract.
The hugely influential "The Challenger Sale" from the CEB shows that the most successful salespeople during the economic downturn were challengers; challenging the customer and taking control of the conversation by knowing more about the customer than the customer themselves.
How can this work in Federal with its rule-bound system of checks and balances?  The answer lies in the details of the government procurement process itself, succinctly summarized in Chapter 2 of The Inside Guide to the Federal IT Market.  In this session, co-author Steve Charles will map the concepts of Challenger to the early steps that federal buyers are supposed to complete for all procurements larger than $150,000.  Yes, you can be a challenger in Federal, but timing is everything.
About Steve Charles
For the past two decades Mr. Charles has helped hundreds of technology manufacturers succeed in the government marketplace. His breadth and depth of expertise on every dimension of the government technology ecosystem provide technology manufacturers with a strategy and clear focus for the greatest success. Mr. Charles is adept at mapping technology product lifecycles and revenue models with appropriate channel and contract vehicle strategies in light of current procurement law, regulations and policy. He receives glowing reviews from the training workshops he facilitates to help sales teams understand the sales tactics needed to address each step in the government acquisition process.
Mr. Charles is actively involved in government-industry associations including TechAmerica, ACT-IAC, Coalition for Government Procurement, and the National Contract Management Association. He meets regularly with leaders in government and industry to increase understanding and positive action.
Mr. Charles co-authored The Inside Guide to the Federal IT Market, a how-to book for technology companies selling to the government. He is regularly quoted by media outlets such as Federal News Radio, Computer Reseller News, Washington Technology, and Washington Business Journal and frequently posts blogs to Government Sales Insider.
Prior to founding immixGroup, Mr. Charles served as vice president of contract management with Selbre & Associates. He received a B.A. in Communications & Business, Magna Cum Laude from Temple University and has completed extensive coursework in government procurement at American University, George Washington University, University of Virginia, and the National Contract Management Association.
When & Where

Gannett/USA Today Conference Center
7950 Jones Branch Dr
Address Line 2
McLean, VA 22102


Friday, October 25, 2013 from 7:30 AM to 10:30 AM (EDT)
Add to my calendar
Organizer
About the Institute for Excellence in Sales
The Institute for Excellence in Sales (IES) (formerly the Institute for Excellence in Sales & Business Development) serves as a center of actionable best practices, insights, proprietary data, tools, advisory services, thought leadership, and recognition that enable organizations to achieve High Performance in the area of Sales & Business Development. The IES was created to demonstrate excellence throughout the Sales & Business Development operational process to help organizations maximize their efforts. Our members include lifelong sales professionals, sales managers who want to stay a step ahead of their team, service professionals who need to generate revenue, and those who are new to sales, either in leadership or as a career. It's a place for winners!