Event Information
Location
Stetson Athletic Training Center
401 East Minnesota Avenue
DeLand, FL 32724
All kids, ages 7-11 are invited to come out, have fun, and learn basic football skills from Stetson coaches and student athletes.
About this event
The Stetson Sport Business Program in conjunction with Stetson Football is organizing a Youth Football Skills Clinic on April 27, 2019 from 8-12 noon.
Stetson coaches and student athletes will offer hands-on tips, fundamental skill training, contests, and non-contact games throughout the morning. Participants can boost their knowledge of the basic skills of football while engaging in a fun & energetic environment led by Division 1 coaches and student athletes.
In addition we are pleased to have Stetson's own and current Jacksonville Jaguar, Donald Payne for a special meet & greet afterwards.
Participants will be sectioned out by age groups in order for all athletes to receive maximum training that best fits their size and abilities
Ample water breaks will be provided for all athletes during the day, including a food truck for parents. A complimentary lunch will be provided for the kids at the conclusion of the day.
The Stetson Youth Football Clinic's mission is to provide an impactful experience for kids to have fun, compete, & learn more about the game of football with professional as well as D-1 athletes. All proceeds will go to purchase sports equipment for local Boys & Girls Clubs of Volusia County.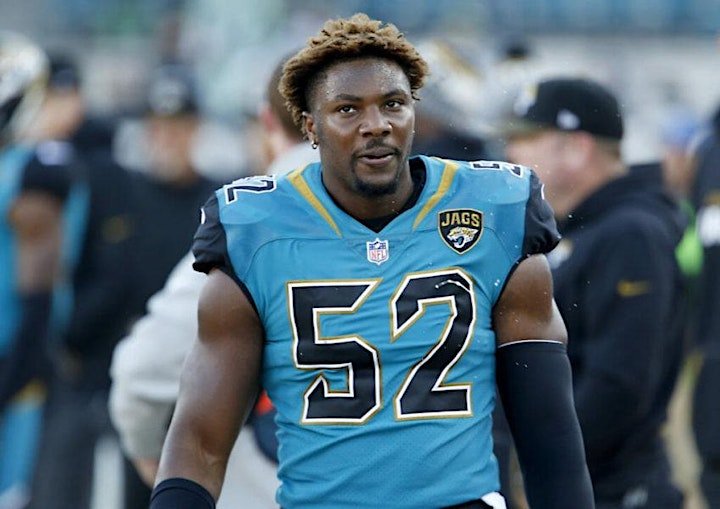 Special Guest Donald Payne, Stetson (2016) and current Jacksonville Jaguar linebacker will be on hand to talk with the kids.
Date and time
Location
Stetson Athletic Training Center
401 East Minnesota Avenue
DeLand, FL 32724