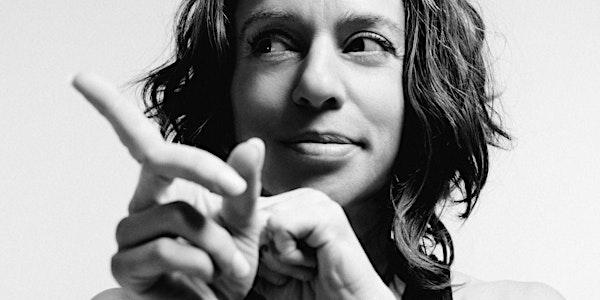 Stern Grove Festival featuring Ani DiFranco with Madi Diaz & Peaches Christ
Due to Covid, Liz Phair is unable to perform this Sunday, June 26th. Ani DiFranco will be stepping in as this week's headliner.
When and where
Location
Rhoda Goldman Concert Meadow @ Sigmund Stern Grove Recreation Area 19th Ave and Sloat Blvd San Francisco, CA 94132
About this event
Ani DiFranco
Widely considered a feminist icon, Grammy winner Ani DiFranco is the mother of the DIY movement, being one of the first artists to create her own record label in 1990. While she has been known as the "Little Folksinger," her music has embraced punk, funk, hip hop, jazz, soul, electronica and even more distant sounds. Her collaborators have included everyone from Utah Phillips to legendary R&B saxophonist Maceo Parker to Prince. She has shared stages with Bob Dylan, Bruce Springsteen, Pete Seeger, Kris Kristofferson, Greg Brown, Billy Bragg, Michael Franti, Chuck D., and many more. Her most recent album Binary was released in June 2017 on Righteous Babe Records and her memoir No Walls and the Recurring Dream was released in May 2019 by Viking Books.
With Madi Diaz, Peaches Christ and DJ Ladyryan
About Stern Grove Festival
Stern Grove Festival is an annual San Francisco summer tradition spanning 85 years and counting. This 10-part free concert series is presented by Stern Grove Festival Association, a non-profit organization whose mission is to make live musical experiences accessible to all. All shows take place at Sigmund Stern Grove, a beautiful outdoor amphitheater located at 19th Avenue and Sloat Boulevard.
_
Reservations to Stern Grove Festival are free and non-transferable. If you cannot attend, please cancel your reservation, so others can attend. We prohibit the sale of reservations, and these will not be honored at check in.
For ADA/Senior reservations please call us at 415.252.6252, ext.112 at 2PM when reservations are available. (this is ONLY for ADA/Seniors) You must speak to a person. Please do not leave a voicemail.
For more information on getting to the Grove, policies, and our VIP picnic tables (for qualifying donations) visit www.sterngrove.org.
Make a general donation here, and help keep Stern Grove Festival admission-free for all.
_
Unlock Mixhalo—the app for immersive, premium audio
Stern Grove Festival is proud to partner with our friends at Mixhalo, a free app that lets you listen to crystal-clear, in-ear audio—just like the artists on stage! Using Mixhalo is easy: 1. Download Mixhalo, 2. Bring headphones,* 3. Hit Play to experience live sound like never before!