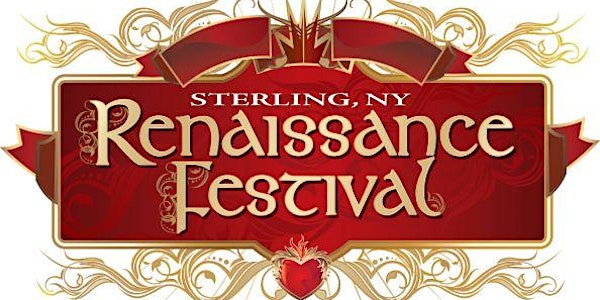 Sterling Renaissance Festival | Sat. July 2 – Sun. August 14, 2022
Join us for the 46th Anniversary Season at the Sterling Renaissance Festival! Saturdays & Sundays 10 AM - 7 PM, July 2 -August 14, 2022
When and where
Location
Sterling Renaissance Festival 15385 Farden Road Sterling, NY 13156
About this event
Join us for the 46th Anniversary Season at the Sterling Renaissance Festival!
Saturdays & Sundays 10:00 AM - 7:00 PM, July 2nd - August 14th, 2022 RAIN or SHINE!
Stay updated on show schedule, special events, sign up for email notifications, etc. at www.sterlingfestival.com.
What to expect while deep in the woods, in the town of Warwick, England? Better to ask yourself, what not to expect? The antics, while often merry, are unpredictable at best. Those who come for finely crafted wares are often overtaken by the thrill of the knights' fiery joust.
And many, seeking to revel in a fine ale, all too often become smitten by the generous young wenches, only to return again and again.
Step into the realm of 1585 Warwick, England and live an unexpected adventure of your very own