Stereoscopic at SF Cutters: Renata and Marek Poray, Kevan O'Brien, and Karl Soule

Tuesday, January 11, 2011 from 6:30 PM to 10:00 PM (PST)
Event Details
( Details for Jan 11, 2011 are still in process so check back for updates!)
Buy tickets for the San Francisco SuperMeet, FRI Jan 28, 2011 - prices increase Dec 28
___________________________
SF Cutters Thanks our Monthly Sponsors - without their support we would not be having a meeting:
AJA
ADOBE
Create More
___________________________
DOORS Open 6:30 pm
Free validated parking at 650 KING
Early arrival - no problem, please wait patiently in the Adobe lobby at 601 Townsend or visit one of the convenient eateries on the Townsend block.
Map:
http://www.adobe.com/aboutadobe/maps/sf_map.html
Convenient to the 4th and King Caltrain, and MUNI stations either the N Judah or T Line
Convenient to many Muni Bus Lines included #19, #10 - check Trip Planner on 511.org
Walking distance from Civic Center BART - but BETTER to transfer to a bus, Muni train or cab it.
Careful when crossing the streets, it is rush hour, and CalTrain tracks run along Townsend and 7th Streets
___________________________
Top Drawing - courtesy of NVIDIA - 
To enter you will need to fill out a contact form which will become property of NVIDIA - you may be contacted for marketing purposes, forms will be available and you must be present to win.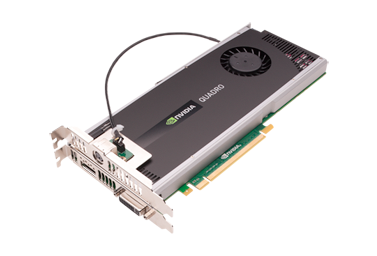 NVIDIA QUADRO 4000 Graphics card - for MAC or PC - winner's Choice
Mac:
http://www.nvidia.com/object/product-quadro-4000-mac-us.html
Website
http://www.nvidia.com/object/product-quadro-4000-us.html
___________________________
Kevan O'Brien,
Renata
and
Marek Poray co--present
 Stereoscopic - ????- Is it Me???
 Stereoscopic film production is the "Holy Grail" of the studios and film
 industry but what does it mean for the independent film maker?
 What MUST be taken into consideration before embarking on a project, is
 Stereoscopic essential and would 2D a better story teller for your project?
 How do you acquire content, edit and post Stereoscopic material?
 Is the budget going to kill the production?
 How much longer does it take to post a Stereoscopic movie and how will you
 monitor it?
 What delivery formats are available to get you Stereoscopic movie out there?
 Independent filmmakers, Kevan O'Brien, Renata and Marek Poray, from the Bay Area will outline pitfalls and gotchas from producing a Stereoscopic short for international distribution that combined live action and animation on no budget (well they are both a lot poorer now). The three minute short will be screened in anaglyph as part of the presentation.
 We have 3D glasses for your viewing pleasure courtesy of NVIDIA
___________________________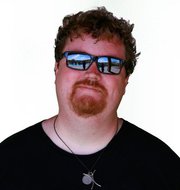 Karl Soule : Cineform : Adobe CS5 3D workflow
___________________________
Unfortunately due to work commitments Jon Felix had to cancel
We will add more time to the presentations from Kevan, Renata and Marek and Karl Soule
since this is our first evening focused on Stereoscopic, I suspect there may be many questions.
Jon Felis sends his regrets, we hope to reschedule.
Jon Felix: Independent Filmmaker
http://www.imdb.com/name/nm0271319/
___________________________
From 6:30 - 7:00 come early have some Pizza and Drinks
courtesy of Snader and AJA and visit
our Friends and Supporters at their
Tables:
Jeff Way of AJA
Tom Anderson of Snader and Associates
Teri Cundall of Propville Directory
Kathleen Carney and William P. Freed Jr. of Reel Directory
More tables to be confirmed, check your newsletters and check back
___________________________
MORE Drawings:
Software and Plugins:
RedGiant Software:  Trapcode 3D Stroke
_________
DigiEffects : MegaSuite
_________
Noise Industries:  Two
 "Light Kit 1.0" by Luca Visual FX (Retail Value $49).
Light Kit is a set of 9 new stylish plugins that offers a wide range of light and image enhancement tools.  Simulate flickering, regional, burning and flashing lights, as well as visually appealing image stylizations
Light Kit 1.0 has been designed for Mac OS X Leopard / Snow Leopard and will work in Final Cut Pro, Motion and Final Cut Express, as well as Adobe After Effects
_________________
NOISE INDUSTRIES
 "Lens Pack 1.0" by SUGARfx (Retail Value $99).
Lens Pack provides lens distortions, damage simulations, and great looking overlays.
Lens Pack 1.0 has been designed for Mac OS X Snow Leopard and will work in Final Cut Pro, Motion and Final Cut Express, as well as Adobe After Effects.
_________________
Imagineer: Mocha for FCP
_________________
GenArts:  3 month Rental Sapphire for After Effects or Final Cut Pro - good for 90 days - please register when receiving
_________________
Divergent Media: Clipwrap
Divergent Media: Scopebox
_________________
Coremelt:  Polychrome V2
_________________
GeeThree: PhotoMotion
_________________ ________________ _________________
Books and Training:
Peachpit Press
_________________
Focal Press
_________________ ________________ _________________
Royalty Free Music, Footage and Templates:
MotionVFX: $200 gift certificates for motion certificates - good for 60 days- please register when receiving
_________________
Pond5: Two $100 gift certificates Royalty Free Audio and Video- please redeem during 2011
_________________
Rampant Design Tools: Film Dirt and Scratches v1 (1920x1080) quicktime movies of digital film grain, noise, dirt, scratches and more.  High resolution, great for Motion Graphics, Web Design and some print projects.  Available for Download Only.
 --
Attendee List
Sort by:

Date

|

Last Name
When & Where
601 Townsend Street
San Francisco, 94103


Tuesday, January 11, 2011 from 6:30 PM to 10:00 PM (PST)
Add to my calendar
Organizer
SF Cutters is the World's first Apple Final Cut Pro User Group forming in March of 2000. We have evolved to cover NLEs on the Mac, including but not limited to FCP, PremierePro, After Effects, Resolve, AVID, Lightworks, related plugins, VFX software and more. We also focus on the business, aesthetics, and life of the postproduction professional.
That's right, the concept of a DV User Group, complete with networking, screenings and tech info centered around Apple Final Cut Pro was born right here in San Francisco. Currently there are over 100 chapters of Creative Pro User Groups based upon our model. We are proud to be the founders of this exciting movement, dubbed in 1999 as "The DV Revolution". Viva!
SF Cutters meets regularly in San Francisco and the Bay Area Jan thru Nov, the schedule may vary from year to year.