About this Event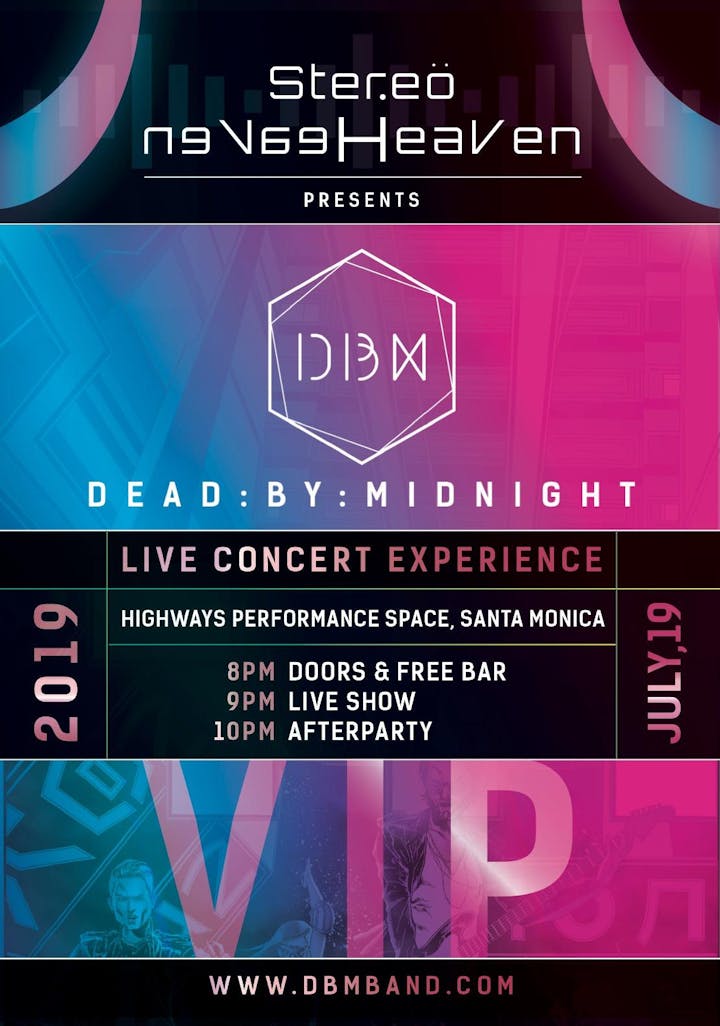 Join us for our huge launch party and immersive live concert experience at Highways Performance Theater, Santa Monica, CA.
Including:
Animated Comic Premiere of "Feed The Machine"
Full Live-Band Performance
DBM Cocktails
Meet & Greet
Exclusive T-Shirts & Merchandise
Signed Limited Edition Volume Zero & Volume One Comics
"Dead By Midnight" is an English electronic rock band comprised of comic book super agents Byron and G. With the help of their techno geek manager Alan, they travel through time solving crimes by day and rocking the world by night.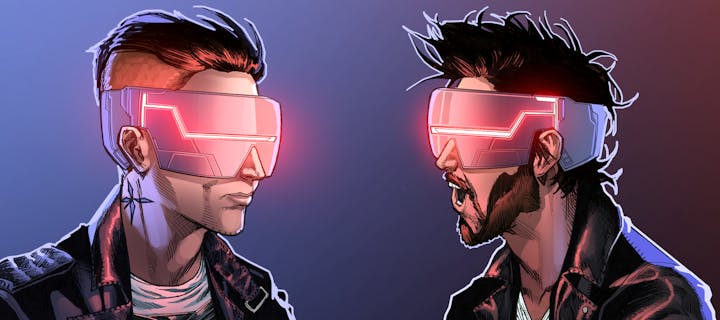 In their first adventure, "Feed The Machine", the boys travel to 2089 Shangkow, the last city remaining after the nuclear war. Under the guise of a concert tour to promote their new album they partner with the local resistance to bring down the evil drug empire and free the masses. Little did they know that their nemesis "X" had once again followed their tracks & sent a seductive agent to spoil the party.
DBM plays electronic rock with a twist. Massive stadium soundscapes that transcend limiting genres with every song taking you on a sonic journey in to another world. Alternative rock meets electronic synth pop, all with a nod to yesteryear but it's eyes set firmly on the future.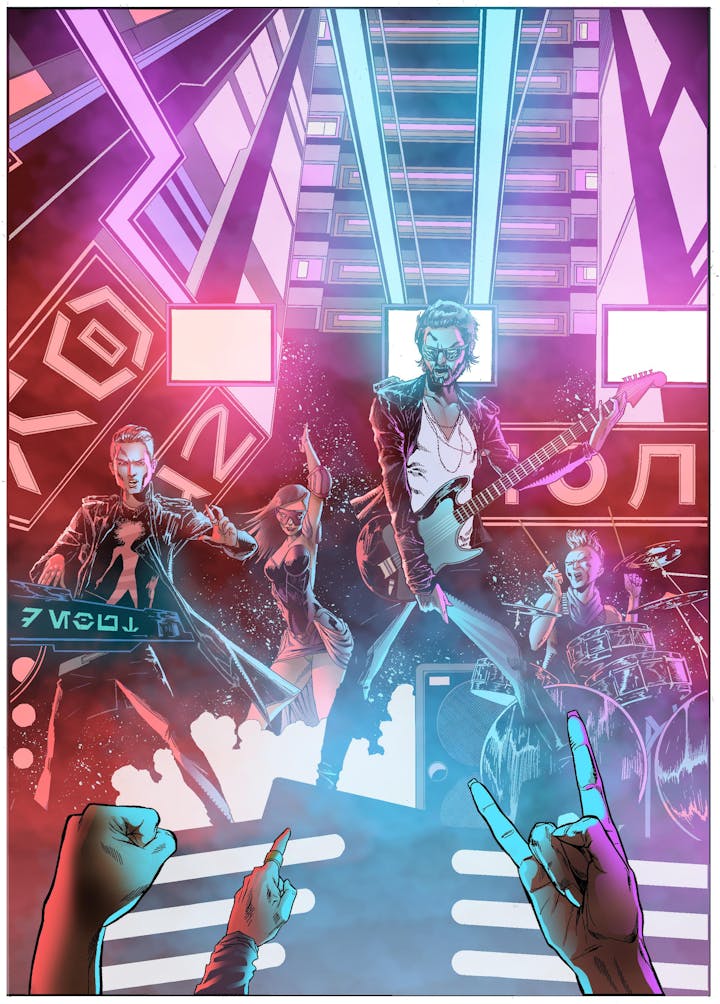 We are thrilled to have you along for the ride. What a roller coaster it's gonna be with new music, comic books, graphic novels, immersive live concerts, films and time-traveling super-spy rock'n'rolling!
Watch their first animated comic here:
Watch the official music video for "Boy Got Funk" here: