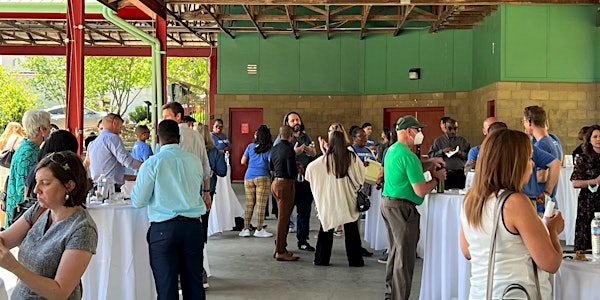 StepUp Durham Impact 2023
Join us for food and drinks as we celebrate and support StepUp Durham's IMPACT23!
Date and time
Tuesday, April 25 · 11:30am - 1:30pm EDT
Location
Eno River Unitarian Universalist Fellowship (ERUUF) 4907 Garrett Road Durham, NC 27707
About this event
Never heard of StepUp Durham? Or, maybe you have but you've never had the opportunity to learn more about their great work. Here's your chance! StepUp Durham, a local nonprofit, partners with individuals and offers programs to motivate, elevate, and excel in their professional and personal lives.
Come eat, learn, and celebrate the great work we're doing at StepUp Durham!
Lunch buffet catered by Southern Harvest.
So, what is StepUp Durham all about?! We are focused on helping people seek and achieve stable employment and careers within our community.
Our Mission
ADULTS AND CHILDREN TRANSFORMING THEIR LIVES THROUGH EMPLOYMENT AND LIFE SKILLS TRAINING
Our Vision
TO BE THE PREMIER RESOURCE IN DURHAM COUNTY FOR PEOPLE SEEKING TO IMPROVE THEIR LIVES AND DEVELOP STABLE CAREERS
Our Values
1. WE BELIEVE LIVES ARE TRANSFORMED THROUGH GOD'S LOVE AND GRACE
2. WE ARE GUIDED BY THE NEEDS OF OUR PARTICIPANTS
3. WE ARE CAREFUL STEWARDS OF ALL RELATIONSHIPS AND RESOURCES IN OUR CARE
4. WE SEEK AND VALUE DIVERSITY, INCLUSIVENESS, EQUITY, ACCOUNTABILITY AND COLLABORATION
5. WE JOYFULLY CELEBRATE EFFORTS AND SUCCESS
Agenda
11:30 AM - 12:00 PM
Arrival + Food + Networking
12:00 PM - 12:30 PM
IMPACT23 Panel Discussion with Guest Speakers
12:40 PM - 1:00 PM
Meet Step Up Durham Participants, Staff, & Volunteers
1:00 PM - 1:30 PM
Optional Networking Half Hour
12:30 PM - 12:40 PM
Amanda Barnett-Speaker