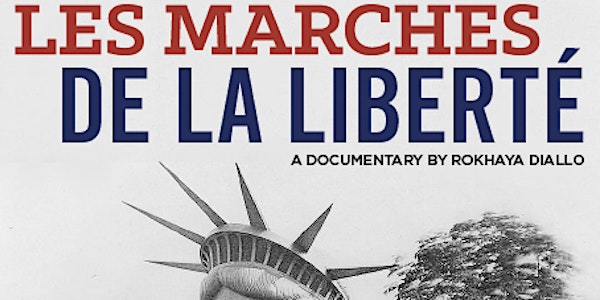 Steps to Liberty (Les Marches de la liberté)
When and where
Location
Maison Française East Gallery, Buell Hall Columbia University 515 West 116th Sthreet New York, NY 10027
Description
A film by Rokhaya Diallo (2013, 52 min.) Screening followed by a discussion with Fredrick Harris, Nora Philippe and Maboula Soumahoro

Opening night of the film series "Blackness in French and Francophone Film" organized by the Columbia Maison Française and co-sponsored by the School of the Arts.
Fifty years after the Civil Rights March in Washington DC and the "dream" of Martin Luther King, thirty years after the "March for Equality and against Racism" in France, Diallo follows a group of young Americans who come to France to examine the issues of race, diversity, human rights, through meetings with political personalities, expat African Americans, and local community activists.
This is the first film of a journalist who has become one of the most influential public personalities in France about issues concerned with minority rights, Black Lives Matter, police brutality, and racial equality. Diallo now writes for The New York Times.
Columbia University co-sponsors of Blackness in French and Francophone Film: Maison Française; School of the Arts; Institute for Research on Women, Gender and Sexuality; Institute for African Studies; Columbia Global Centers/Paris; European Institute; IRAAS (Institute for Research in African-American Studies) and Society of Fellows/Heyman Center for the Humanities.
Film series presented with support from the Paul LeClerc Centennial Fund, Cultural Services of the French Embassy, la Scam, and the Knapp Family Foundation.