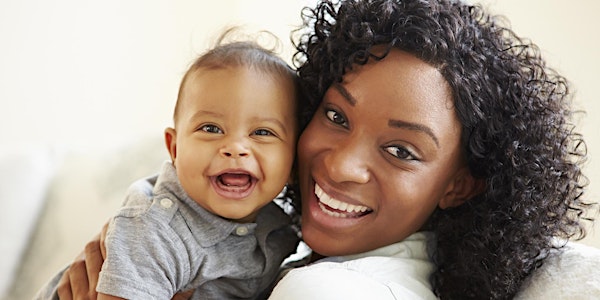 Stepping Stones | Parent Advocacy Mentor Training | Cohort (6)
FREE Training!! Disparity – Advocacy – Social Economic
About this event
It's never too early to get services for your special needs child
Delays in diagnosis and services can be harmful to a baby or toddler with special needs. For African-American children that delay can be up to three years. It doesn't have to be that way. We can help you access critical services and show you how to become your child's best advocate.
Our free Parent Advocacy Mentor (PAM) training program will teach you to:
+ Identify the early warning signs of developmental disorders
+ Navigate systems of care and access Regional Center Early Start services
+ Support your child's transition to public school with a successful Individualized Education Plan (IEP)
+ Learn from experts and connect with parents who have been in your shoes.
Every child has the right to high-quality care and resources. Let us help you make sure your child gets all the help they need to thrive, in school and at home.
January 21 | Session 1: Regional Centers from A-Z: Creating Successful Individualized Program Plans (IPP)
+ The Lanterman Act | Understanding, Navigating and Accessing Regional Center
and other Generic Services
+ Early Start and the Individual Family Service Plan (IFSP)
+ Consumer Rights & Responsibilities/Laws & Decision-Making
+ POS Disparities
February 4 | Session 2: First Steps
+ Identifying/Understanding Early Warning Signs of Developmental + Related Disorders
+ Accessing Early Diagnoses and Interventions; Understanding Assessment Results
February 11 | Session 3: Building Blocks to a Successful IEP
+ IFSP to IEP Service Transitions (age 3)
+ Navigating the IEP Process – In-Person
+ Virtual, Hybrid Accessing, and Maintaining Appropriate Educational Supports
+ Mediation & Due Process: When the IEP Process Fails
February 18 | Session 4: Being Your Child's Best Everyday Advocate
+ Identifying Community Resources & Navigating Systems of Care
+ Utilizing social media and web-based tools to build community and advocacy skills
For over 15 years, Special Needs Network (SNN), one of California's leading autism advocacy and social justice 501© non-profit organizations, has worked tirelessly to raise public awareness of developmental disabilities and to advance public policy addressing the social, economic, and structural roots of inequity that drive autism-related disparities for families of color.