Stepping On: Falls Prevention for Older Adults (7 part class in Frenchtown)
Description

Stepping On is an evidence based falls prevention program for adults age 60 years and over. In a 7 week period, participants will learn exercises, methods and strategies to build self-confidence, change behaviors and improve decision making for safe, independent living.
When will Stepping On be facilitated?
The Stepping On class series meets for two hours a week for seven weeks on Wednesdays from 1:30 - 3:30 p.m. :
Tuesday, March 31

Tuesday, April 7

Tuesday, April 14

Tuesday, April 21

Tuesday, April 28

Tuesday, May 5

Tuesday, May 12

There will be a booster session three months after the seven week class series ends. The date is Tuesday, August 11 from 1:30-3:30 p.m.
Why is Stepping On important?
More than one-third of adults 65 or over fall each year

Among older adults falls are the leading cause of injury, hospital admissions for trauma, and death

35% of people who fall become less active

The prevention of falls is vital to maintaining personal independence
What will you learn in Stepping On?
Simple and fun balance and strength training

Ways to stay safe when out and about in your community

How to check your home for safety

How medications can contribute to falls

The role vision plays in keeping your balance

What to look for in safe footwear
Criteria to participate in Stepping On.
Anyone who:
Is 60 years or over

Has had a fall in the past year or is fearful of falling

Is not suffering from dementia

Is living in a home or apartment

Walks independently in the home (may use a cane)

May use a walker for outside mobility
What Are The Benefits of Stepping On?
Develop specific knowledge and skills to prevent falls

Learn balance and strength excercises

Learn to navigate outside your home with confidence

Small group setting to share experiences

Learn techniques and resources for improved safety in your environment

Become more aware of fall hazards and learn how your fall risk can be reduced

Study the most up-to-date information on falls prevention

Help others by sharing what has worked for you
Who Facilitates the Stepping On classes?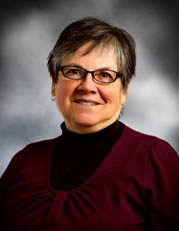 Elaine Carmichael practiced as a physical therapist for forty five years until retiring in August of 2016. She first moved to Missoula in 1989 to establish the Physical Therapy Department at the Western Montana Clinic. She practiced there for 18 years before moving to Boise, Idaho to be near her grandsons. While in Boise she worked in Home Care primarily with seniors emphasizing fall prevention and home safety. Upon retiring, Elaine moved back to Missoula, building a new home and reconnecting with old friends. She discovered she now had more time to pursue her hobbies including quilting, gardening and knitting. She also had time for more volunteer experiences including being a RSVP Tutor at Hawthorne School and working at the Missoula Food Bank. She now joins the staff of MAS as the facilitator for the Stepping On Fall Prevention Program.
---
FAQ's
What are my parking options at the event?
Parking available around the fire station.

Where will Stepping On meet?
Frenchtown Rural Fire District Station 1 at 16875 Marion Street, Frenchtown, MT 59834. Click here to map directions.
What is the cost of Stepping On?
One ticket for $25 or if you enroll with a friend two tickets for $40. Ticket includes instruction, workshop materials and a weekly snack. Class size is limited and registration is required. Call MAS 406-728-7682 for the no cost or reduced cost ticket options.
Stepping On is presented by:
Missoula Aging Services with generous support from Montana DPHHS's Injury Prevention Program. Special thanks to Frenchtown Rural Fire District Station 1 for hosting the Stepping On class series.