Stepping On: Building Confidence and Reducing Falls in Older Adults
Description
What is Stepping On?
Many older people have had a fall experience that has shaken their confidence and may have resulted in injury. Older people understand that the threat of a fall can be a barrier to safely doing all the things they want to do at home and to Stepping On confidently in the community. The prevention of falls is vital to maintaining personal independence.
Stepping On is an evidence-based falls prevention program. The Stepping On workshop meets for two hours a week for seven weeks.
This session meets for seven Thursdays from 1:00 to 3:00 p.m.:
Thursday, January 26

Thursday, February 2

Thursday, February 9

Thursday, February 16

Thursday, February 23

Thursday, March 2

Thursday, March 9
There will be a booster session three months after the conclusion of the class.
Please note: in the event of a funeral at Christ the King Church, sessions may be moved or rescheduled.


How can Stepping On Change My Life?
More than one-third of adults 65 or over fall each year.

Among older adults falls are the leading cause of injury, hospital admissions for trauma, and death.

35% of people who fall become less active.


Who Can Best Learn from Stepping On?
Anyone who:
Is 65 years or over;

Has had a fall in the past year or is fearful of falling;

Is living in a home or apartment; and

Is not suffering from dementia
"When I'm walking I still think, 'lift your feet, walk heel-toe.' I have stopped falling outside! It has made me more aware of the way I walk." --Grace, Stepping On participant


What Will I Learn?
Topics include:
Simple and fun balance and strength training

The role vision plays in keeping your balance

How medications can contribute to falls

Ways to stay safe when out and about in your community

What to look for in safe footwear

How to check your home for safety


Who Leads the Workshop?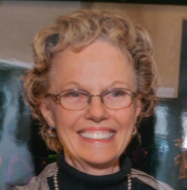 Ann Schellinger R.N., has been an Registered Nurse for 43 years and a Parish Nurse for 16 years. She is originally from St. Cloud, Minnesota, and has lived in Missoula since 1980. Before becoming Parish Nurse at Christ the King Parish, she worked at St. Patrick Hospital in the Intensive Care Unit.
What Are The Benefits?
Learn to step outside your home with confidence.

Learn with people your own age.

Become more aware of fall hazards and learn how your fall risk can be reduced.

Study the most up-to-date information on falls prevention.

Help others by sharing what has worked for you.
What are my transport/parking options getting to the event?
Parking is available on-site.
Plan your trip at mountainline.com
Are there discounts or scholarships available?
Yes! Email Classes@MissoulaAgingServices.org or call Missoula Aging Services at (406)728-7682 for more information.
Stepping On is presented by Community Medical Center, Missoula Aging Services, and MonTECH, with generous support from Montana DPHHS's Injury Prevention Program.
Special thanks to the Montana DPHHS Injury Prevention Program for partial grant funding and support of this program.