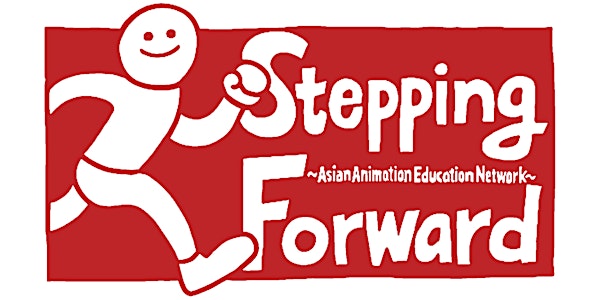 Stepping Forward: Launching the Asian Animation Education Network
Webinar symposium on expanding animation education in Asia; Screening of animated films made by graduate students from Japan, China, Korea
About this event
文部科学省大学の世界展開力強化事業~アジア高等教育共同体(仮称)形成促進~
キャンパス・アジアプラス シンポジウム
Stepping Forward 〜アジアアニメーション教育ネットワーク発足に向けて〜
Stepping Forward: Launching the Asian Animation Education Network
東京藝大とパートナー大学が発足する「アジアアニメーション教育ネットワーク」のキックオフシンポジウム。大学院映像研究科アニメーション専攻が、韓国芸術綜合学校(K-Arts)及び中国伝媒大学(CUC)と10年以上にわたり取り組んでいるプロジェクト「Co-work」。その経験から得た知見をもとに、アジアにおけるアニメーション教育の可能性やその方法を探るため、アジアとアセアン諸国でアニメーション教育に携わる大学教員や実践者と議論します。
<参加大学>
東京藝術大学大学院映像研究科アニメーション専攻、中国伝媒大学、韓国芸術綜合学校、タイ・シラパコーン大学、ラオス国立美術学校、他
日時: 2022年1月21日(金)15:00〜18:00 日本時間
日中韓英同時通訳、無料
開催形態: Zoomウェビナー
視聴ご希望の方は、緑のRegisterアイコンをクリックしてご登録ください。(国名のプルダウンメニューが出てきますが、そのままでかまいません)
イベント開始が近くなりましたら、視聴URL・同時通訳アプリの操作方法等をお送りします。
開始直前・開始後でも視聴は可能です。その場合も登録をお願いします。
Tokyo University of the Arts and its partners are launching the Asian Animation Education Network in 2022. This event includes a kickoff symposium that will discuss ways to improve higher education of animation in Asia and ASEAN countries and what that could bring about in the international film culture. This development is based on the decade-plus collaboration between Tokyo University of the Arts, Korea National University of Arts, and Communication University of China which included the Co-work project where master's level animation students created short animated films together.
Participating institutions: Tokyo Univ. of the Arts, Korea National Univ. of Arts, Communication Univ. of China, Silpakorn Univ. (Thailand), National Institute of Fine Arts (Laos)
January 21 (Fri) , 2021 15:00-18:00 (Japan time)
Zoom Webinar
Language: Simultaneous interpretation (Japanese-English-Korean-Chinese)
*Those who register for the event will receive email notifications with the Zoom webinar link and details regarding the simultaneous interpretation setup a few days before the event.