Event Information
Location
Congo Square & Multi Locations
Congo Square, Whispers on the Lake & Crystal Magnolia
New Orleans, LA 70126
Description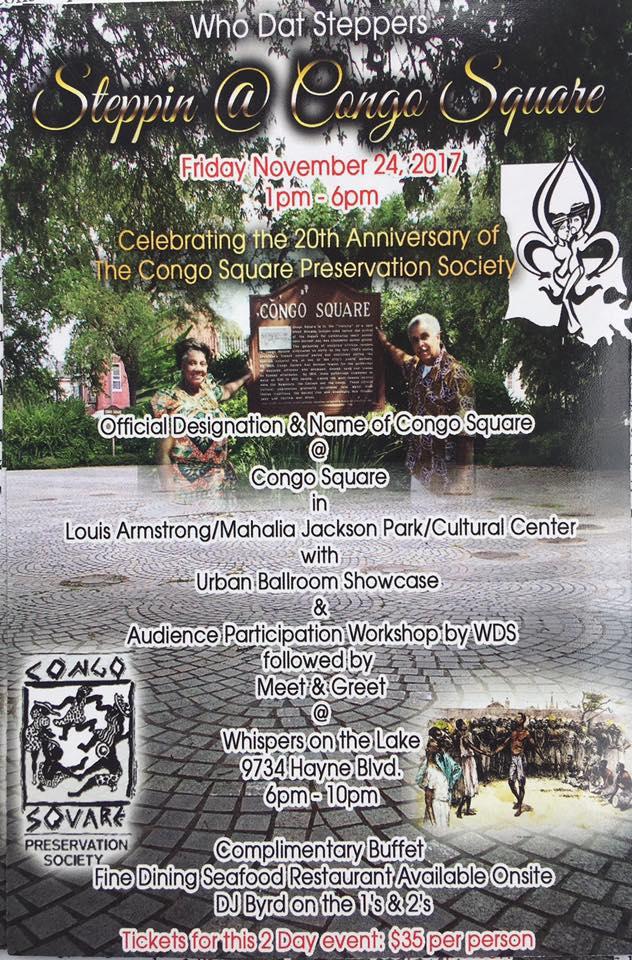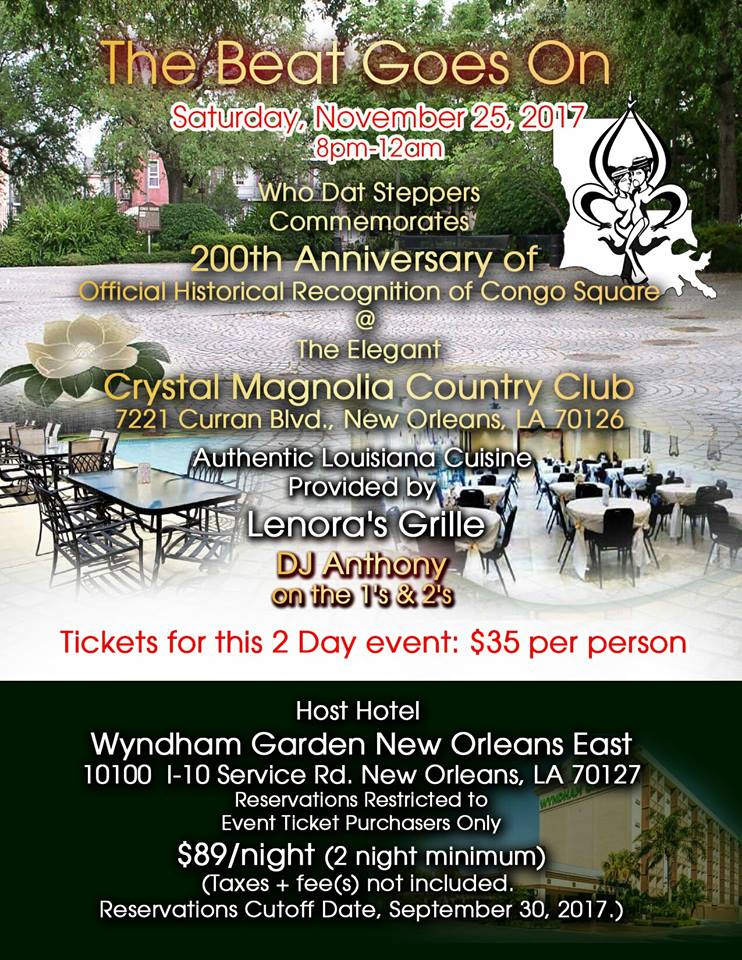 Who Dat Steppers of NOLA, LLC, commemorates the 200th anniversary of the official, historical acknowledgement, by the New Orleans City Council, on November 28, 1817, of the existence of the designated area of the Treme Plantation for Africans to preserve their cultural & historical connection to their native land, known as Congo Square.
This is going to be the Social, Cultural & Economic Renaissance event of the 21st Century!!! We're going to usher in a New Orleans Renaissance!!! A grown & sexy party with purpose like no other!!! Come out, get your party on & celebrate the African roots of Hip/Hop, Rap, Neo Soul, Funk, RB, Soul, Rock & Roll, the original American art forms, Jazz, Tap & Urban Swing Dance!!! There would be no Bayou Classic Battle of the Bands if not for the 1st drum beat at Congo Square.
The Congo Square Preservation Society also celebrates the 20th Anniversary of their dedication of the 1st plaque to commemorate this hallowed ground of our African Cultural & Historical Heritage.
Date and Time
Location
Congo Square & Multi Locations
Congo Square, Whispers on the Lake & Crystal Magnolia
New Orleans, LA 70126
Refund Policy