Stephen Siller Tunnel To Towers Foundation - Fundraiser at Yankee Stadium
By Tunnel to Towers Foundation
Date and time
Starts on Tuesday, August 4, 2015 · 7:05pm EDT
Location
Yankee Stadium, Bronx, New York 1 E 161st St Bronx, NY 10451
Description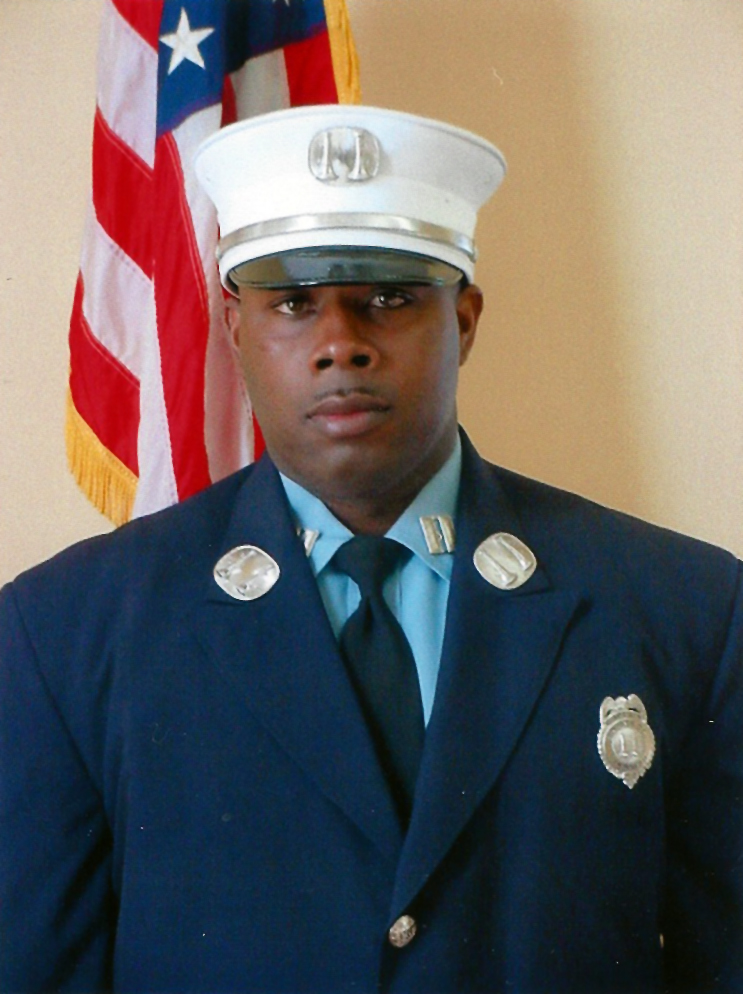 Joseph Sanford Jr., a volunteer firefighter with the Inwood (Long Island) Fire Department, passed away on December 23, 2014 at the age of 43, four days after batting a house fire in Woodmere.
Sanford, who served with the Inwood Fire Department for 17 years and was once the Assistant Fire Chief, is survived by his wife, Jacqueline Scott-Sanford, and daughter, Janisha.
The Stephen Siller Tunnel to Towers Foundation is hosting a fundraiser for the Sanford Family. A portion of the proceeds from tickets to the August 4, 2015 New York Yankees game (vs. the Boston Red Sox) sold at www.T2Theroes.com will benefit the Sanford Family.
Fundraising tickets are ONLY available at www.T2Theroes.com. Donations to the fundraiser can also be made by visiting www.T2Theroes.com
Game Information:
Tuesday, August 4th, 2015
Boston Red Sox vs. New York Yankees
Location: Yankee Stadium
Time: 7:05pm
Price: $50 per ticket.

A portion of the ticket price will go toward the fundraiser for Joseph Sanford. Seats will be located in sections 205-210 on the Main Level. 1,000 tickets have been reserved for this fundraiser!
Information regarding ticket pick-up and distribution will follow at a later date.
For more information about the Sanford Fundraiser or the Stephen Siller Tunnel to Towers Foundation, please email info@tunnel2towers.org
About The Foundation:
The Siller Family started the Stephen Siller Tunnel to Towers Foundation to honor the memory of their brother, Stephen, a New York City firefighter (FDNY) who lost his life on September 11, 2001 after strapping on his gear and running through the Brooklyn Battery Tunnel to the Twin Towers.
The goal of the Stephen Siller Tunnel to Towers Foundation is to continue Stephen's legacy by supporting our nation's first responders and service members. Building for America's Bravest, a program of the Stephen Siller Tunnel to Towers Foundation, constructs specially adapted smart homes for our most catastrophically injured service members. In January 2015, the Foundation also raised over one million dollars to fully pay off the mortgages for the families of slain NYPD Officers Wenjian Liu and Luis Ramos.
Thank you for all of your support.
The Stephen Siller Tunnel to Towers Foundation is recognized as a tax-exempt 501(c)(3) non-profit organization. Our Federal EIN# is 02-0554654.

About the organizer
The mission of our Foundation is to honor the sacrifice of firefighter Stephen Siller who laid down his life to save others on September 11, 2001.  We also honor our military and first responders who continue to make the supreme sacrifice of life and limb for our country.