STEP BY STEP TO STAND UP COMEDY 101 |ONLINE | WKS 2-6| EDT
Event Information
Refund Policy
Contact the organizer to request a refund.
Eventbrite's fee is nonrefundable.
Comedy 101, Join Us for weeks 2 -6 where we'll teach you the systematic process of joke writing and performance fundamentals!
About this Event
WOW! We just had our first week of classes, and there's STILL time.
We are now offering ADDITIONAL discounts. The 2nd week of class is even more POWERFUL!
Join us at this pro-rated price - and start writing jokes!
Get Your Tickets Today!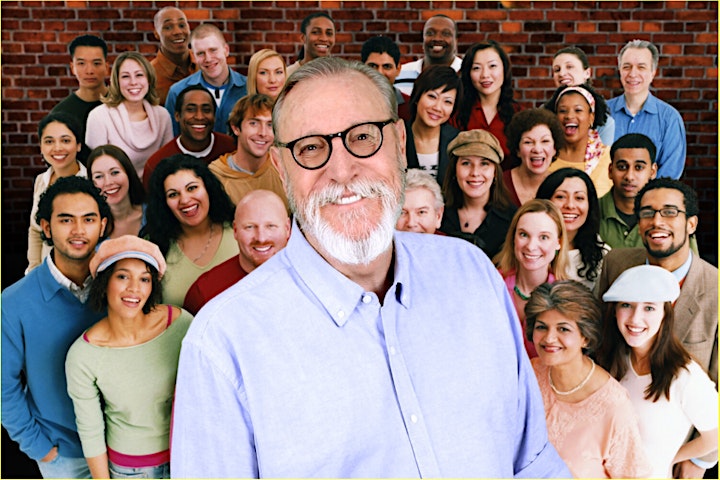 Sometimes jokes don't work. The audience isn't laughing. What do you do?
Sometimes I forget what to say. My mind goes blank. What do I do?
Sometimes we want to be topical, or political and talk about real stuff. How do we find the funny?
Come on in! We'll show you the easy fix!
Once we demystify the stand-up comedy code to support your funny there'll be no stopping you!
Premise: Stand Up Comedy cannot be done with the conscious mind!
Who doesn't need to work out a few kinks? Talent, though inherent, can always be honed.
Premise: "Unconscious competence" is hilarious!
You really gotta be awake to be unconscious!
Here's how . . .
Register for This Class!
Greg Dean, The Professor of Comedy, has been training Stand Up Comedians for over 40 years.
In that time, he has been paid the greatest compliment that a professional can be paid over and over . . . Other trainers have copied his methods to teach their own students!
Now you have this opportunity to be trained by the original and world-renowned trainer: Greg Dean, the man who cracked the stand-up comedy code.
His book, Step by Step to Stand-Up Comedy introduced the first systematic presentation of joke writing and performing fundamentals and has been translated into other languages.
That's right, the comedy code transcends Languages and cultures. And especially during these trying times. You are essential --comedians bring relief.
Now is your chance to learn for yourself in our online and hands-on Step by Step Comedy 101 Class, Demystifying the Stand Up Comedy Code!
Here's Your Journey
(I'm being a little secretive here on the deep dives . . . you know, some things I just don't want to be complimented on!)
Principles
Mechanisms
Structures
Processes
And so much more
We Use
Writing exercises
Performing games
Applications that turn specialized techniques into skills.
These skills can be mastered applied to one's individual sense of humor.
When we suggest an improvement, It's backed up and explained based on a principle or technique.
It's never, "Do it this way 'cause I think it's better." Or "That's the way I'd do it." Or "it's just funnier that way." Or "I know. You don't!"
Set Aside One Night a Week for Class
This is a true comedy boot camp. Get ready for three intense hours of jam-packed training every Wednesday night for the next 6 weeks! This Zoom Class starts at 7:00 pm and goes until 10:00 pm. (you'll get login instructions when you register).
Get Registered for This Class Today!
But It's More Than a Class
Our private community on slack
Accountability partners (good-bye self-sabotage!)
Joke writing support
Certified Comedy Instructors
Free tutorials
Complimentary office hours with teachers
Get Your Tickets Today!
Want to Contact Us? Text us at (323) 464-4355
Or …. if you really need to talk . . .
Call your mother. We did! and she said to ...
Get Your Tickets Today!
Date and Time
Location
Refund Policy
Contact the organizer to request a refund.
Eventbrite's fee is nonrefundable.