Description
DESCRIPTION
Are your kids/teens interested in STEM? Do you want your kids/teens aware of STEM? We are excited to announce STEMuLate Your Mind Summer Academy, where the Power is Yours to build in STEM, while building friendships. Register Today!
What is STEM?
STEM is a popular acronym for the fields Science, Technology, Engineering, and Math.

Why STEM?
Jobs in STEM are growing at nearly twice the national average by 2020! Careers in STEM foster skillsets such as problem-solving, creativity, and collaboration, while creating a positive change to innovate a better world. There has never been a more important time to learn code, game design, aviation, robotics engineering, 3D printing, and more. Kids & teens ages 5-16 can get started now at STEMuLate Your Mind Summer Academy.
Summer Academy Curriculum:
Hands-on learning for campers will be taught by STEM professionals, which includes designing a hydroponics system for "healthy living" and learning about other natural systems such as animal husbandry.
Week 3: June 19th - 23rd, 2017: Visit a natural organic farm. Learn from experts how to create your own business plan for your new farm. Campers will also explore Aquaponics and animal systems on a trip to the Zoo.

Open Registration Dates: April 1st - May 1st, 2017
Boys & Girls | Ages 5-16 yrs. old
Time: 9:00am – 1:00pm

Pricing/Fees: $250/ week & $180/early registration
(Early drop off 7:30am, $10 extra per day)
(Late Pick up 3:30pm, $10 extra per day)
Attire: Wear STEMuLate Your Mind T-shirts or any comfortable leisure clothing.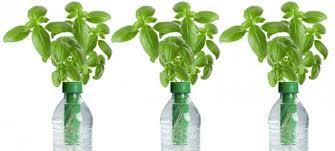 For More Details:
Call Now @ 678-271-2485 or Email: info@pinkstem.org