Stems, Splits + Audio Deliverables & Considerations for Creating a Workspace at LAPPG 2/11 @ 7pm

Wednesday, February 11, 2015 at 7:00 PM (PST)
Event Details
Join us for our February meeting featuring two presentations:

STEMS, SPLITS & AUDIO DELIVERABLES
+

CONSIDERATIONS FOR CREATING A WORKSPACE - PRODUCTION AND POST

on

Wednesday, February 11th, 2015 @ 7pm
Stems, Splits & Audio Deliverables
Have you wondered what the terms splits or stems in regards to audio means? Have you heard about dipped and undipped splits? Do you know about an M & E or Mix Minus tracks and why they are imperative to your final project?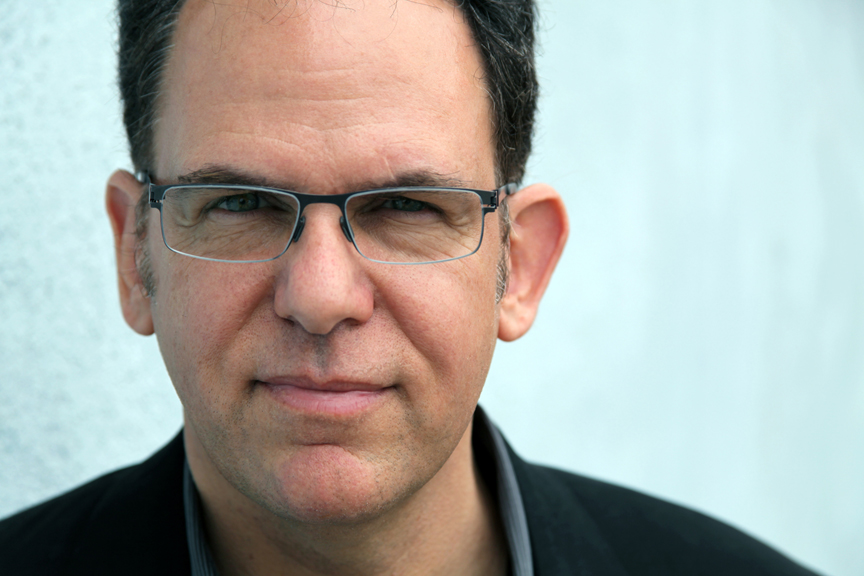 Supervising Sound Editor, Sound Designer and Rerecording Mixer (and Co-Founder of LAPPG) Woody Woodhall will discuss this and other aspects of audio for distribution or broadcast. Splits are an essential component in audio deliverables and Woody will discuss what they are, why they are needed and how they can increase the value and longevity of the sound for your project.
   
Considerations When Designing Your Own Workspace From Production to Post

As workflows and equipment change so do our needs for a more efficient, connected and user-friendly space to work. Jeffrey Stansfield, President and CEO of Advantage Video Systems will deliver an overview of what goes into creating such a studio space. We'll have a look at various facilities from a small home office to a large video production facility and a few in between and Jeffrey will discuss workflows, hardware as well as potential problems and the things you should consider before setting out to create or re-envision your work environment. He will also answer questions as well as showcase different hardware and software solutions.

Jeffrey Stansfield is the President and CEO of Advantage Video Systems, a leading technology provider to the broadcast, motion picture, television and motion graphics

industries. Stansfield launched AVS in 2001 and has steadily built its clientele by focusing on one customer at a time. His slogan, "How can we make your day perfect?" drives him and his team to empower clients with the latest information and technology solutions. His company's work encompasses workflow consultation, design, installation and integration.

Jeffrey has served as a general board member, treasurer and secretary of SMPTE (Society of Motion Picture and Television Engineers). He supports the Los Angeles Post Production Group and many other industry organizations including the Creative Pro User Group Network, the Digital Cinema Society, the Hollywood Post Alliance, the Society of Television Engineers and the National Association of Broadcasters. His more than 25 years of experience including the construction of broadcast facilities as well as technology services for production and post-production facilities, special effects businesses and motion graphics businesses.
As always there will be plenty of time to network, enjoy some coffee and participate in our great giveaway which includes thousands of dollars of amazing prizes from our generous partners!

$5.00 kindly requested at the door will include 1 giveaway ticket.
Location:

@Roth Hall

1714 21th Street
Santa Monica, CA 90404

***Street parking is available on 21st and also on Michigan east of 21st Street and in Crossroads' 22nd Street parking lot (between Michigan and Pennsylvania.) 

---
GOING SPECTRAL WITH SONY CREATIVE SOFTWARE'S SPECTRALAYERS PRO 3
Transcending the limitations of waveform editing

In SpectraLayers Pro 3, you can work with the individual sounds in an audio file just as if they were objects in a photograph. Make detailed repairs with precise tools. Move sounds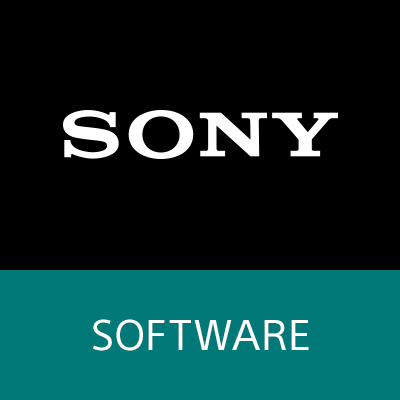 around, reduce noise and clutter, increase clarity, or get totally creative and transform a sound picture into something new and different. The spectral editing experience is, literally, sound as vision. Transcend the waveform display and refine your vision with SpectraLayers Pro 3. This advanced audio spectrum editor is $399.95. This is a key piece of software for audio mastering engineers, sound designers and remix artists, audio-for-video producers, forensics specialists/music and dialog extraction, audio archivists and professionals who demand the deepest audio analysis.  Learn more about this valuable program here.
---
BLACKMAGIC DESIGN PRODUCTS POPULAR AMONG 2015 SUNDANCE FILMS
Blackmagic Design would like to congratulate the large number of films in the 2015 Sundance Film Festival competition that were shot and finished using Blackmagic Design products. Some of the most anticipated movies at the upcoming festival were shot using

Blackmagic Design cameras, including Oscar winner Daniel Junge and Johnny Knoxville's "Being Evel," (mixed by LAPPG's own Lawrence Everson) while more than 20 films at this year's festival were color graded using DaVinci Resolve.

The Sundance Film Festival has introduced global audiences to some of the most groundbreaking films of the past three decades. This year's festival was held in Park City, Utah from January 22 – February 1. Inclusion in the festival's competition is one of the most prestigious honors an independent film can achieve, and Blackmagic Design products continue to be used by a huge number of independent filmmakers creating amazing films.

Click here for a full list of the films shot with Blackmagic Design cameras and the ones color graded with DaVinci Resolve.

---
NEW PRODUCTS FROM HIGHPOINT TECHNOLOGIES, INC.

In our last newsletter we announced the pending arrival from HighPoint Technologies, Inc. of the RocketStor 5411D. We're pleased to announce that 1 lucky from February 11th's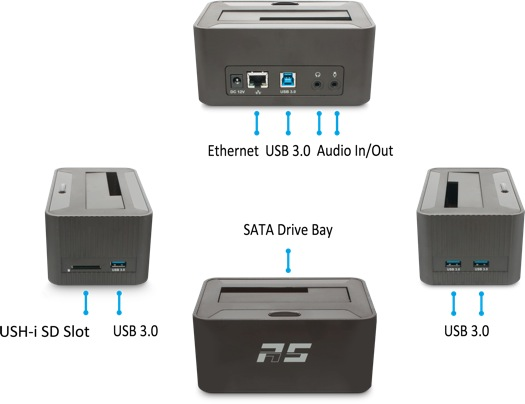 LAPPG Meeting will win one! The winner will be among the first of a handful of people in North America to own one! The RocketStor 5411D is more than just a simple USB 3.0 drive dock - it is a complete, USB 3.0 I/O connectivity solution. Manage all of your USB peripherals, SD memory cards, audio devices and storage from a single, compact docking station.

And if that wasn't enough, HighPoint is also launching the industry's first Thunderbolt 2 to 4x USB 3.0 Adapter – the RocketStor 6324U. Unlike other Thunderbolt™ Docks or hubs, the RocketStor 6324U is designed for maximum performance; each independent USB 3.0 port is powered by a dedicated 5Gb/s USB 3.0 controller!The RocketStor 6324U is optimized for today's fastest USB 3.0 devices, and is well suited for a wide-range of applications including portable/removable storage, storage expansion, personal media libraries, and archiving solutions.
---
PRODUCTIONHUB ANNOUNCES NEW TRAINING OPPORTUNITIES

ProductionHUB launches the first phase of its 'Training' section of the website, in conjunction with Lynda, CreatorUp! and Stage32. Content creators can explore and learn

new skills, at all levels in their career, at a variety of price points - from Adobe After Effects tutorials on Lynda, and "A Line Producer's Guide to Making a Movie in 10 Steps" on Stage32 to video content monetization tips on CreatorUp!
---


LAPPG MEMBERS GET 10% OFF FUTURE MEDIA CONCEPTS' ADOBE BOOTCAMP
Adobe Bootcamp is an all-inclusive event designed to provide you with cutting edge, multi-level training courses and certification exams – all in one location, at one time! Learn

the application of your choice, beginner to advanced, and gain knowledge that you can immediately put to use. Once you've soaked in all that you can from the training sessions, sit back and enjoy the sun, or mingle with peers. Your registration will cover training and certification fees, lodging, lunch, and airfare (up to $300)*.
Just sign up for the location (Irvine or Orlando) of your choice and they'll take care of the rest! Use code: LAPPG when you register for 10% off!
---
STAY CONNECTED
Visit our new website: www.lappg.com and keep up-to-date with special member offers, discounts and news.

"Like" our Facebook LAPPG fanpage!
And don't forget to follow us at twitter.com/losangelespost!
---
We graciously thank the following partners for their generosity and support for our monthly meetings. Please visit them:
Adobe, Advantage Video Systems, Art of the Guillotine, Artbeats, Audio Network, Below The Line, Blackmagic Design, BorisFX, CCS Music, Creative Handbook, CrumplePop, Digieffects, Digital Rebellion, FilmTVSound.com, Focal Press, HDSLR Shooter, Hewlett Packard, HighPoint Technologies, Inc., HollyShorts, Imagineer Systems, Intelligent Assistance, Larry Jordan & Associates, Lynda.com, Moviola, Mercury Production Report, Noise Industries, Pond5, Post Production Buyers Guide, Pro Sound Effects, Pro Video Coalition, ProductionHUB, Shutterstock, SmartSound, Sony Creative Software, Sorenson Media, Sound & Picture, Videoguys.
We look forward to seeing you on Wednesday, February 11th!
Sincerely,

Los Angeles Post Production Group
Please visit www.lappg.com for member offers, book reviews, job listings, industry news and more.
When & Where

Crossroads School for Arts & Sciences
Roth Hall
1714 21st Street
Santa Monica, CA 90404


Wednesday, February 11, 2015 at 7:00 PM (PST)
Add to my calendar
Organizer
The Los Angeles Post Production Group is a professional organization for people with a passion for film, video and the digital media finishing process.

The LAPPG discusses all aspects of post production, from picture and sound editing to color correction, visual effects, codecs, storage and post workflows.

Expert presenters and leading companies come to our monthly meetings and share new technologies, techniques, tools, products and best practices to aid us in telling great stories.
We also provide our members with great offers and discounts as well as opportunities to network and make industry connections.
Membership is free and you need not live in Los Angeles to take advantage of this great resource.
To become a member please email your name and information about yourself to membership@lappg.com.