Description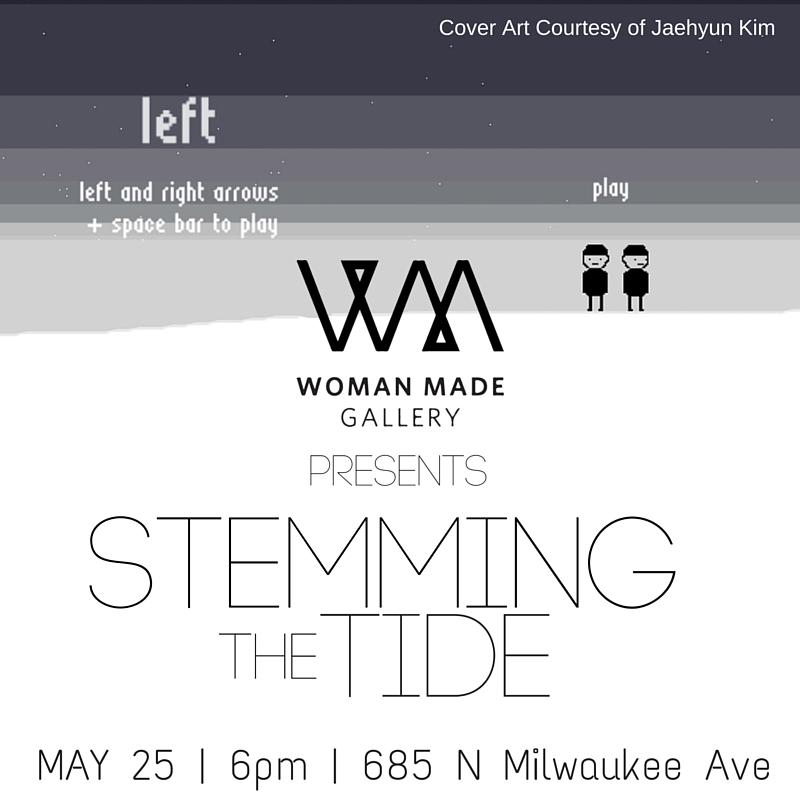 Woman Made Gallery and Senior Women in Technology presents "Stemming the Tide," an invitational microgranting event focused on improving diversity in the STEM field. For a suggested $50 donation, attendees receive entry and a vote in support of one of the organizations in attendance. Each contender will have the opportunity to discuss what they are doing to address the systemic challenges that create barriers to diversity in STEM. At the event, attendees will eat, talk, share resources, enjoy art and vote on the project they think benefits the city the most. At the end of the night, we count the ballots and the winner goes home with half of the proceeds raised, and the other half will benefit WMG.
"Stemming the Tide" is an event supplementary to WMG's forthcoming exhibition code/switch. Highlighting this spectrum of code-based art, the work in code/switch will explore technology as subject as well as medium, and will offer a survey of art that critically reflects on the creative use of tech, through a socio-cultural lens. This immersive and interactive exhibition seeks to bring together a range of artists, filmmakers, architects, designers, musicians and game developers, all pushing the boundaries of their fields using digital media.
Thank you to our sponsors:
Coupa + Vaid Corp + Kendra Von Esh + Golden Clover, Inc.