Description
Join Stem Wine Bar's next Wine Tasting Event! Owner, Chef Doug Turbush, has prepared 6 small bites to pair perfectly with our Sommelier Chris McNeill's selections of wines made in both classic and modern style! Don't miss out on a great opportunity to compare and contrast 3 iconic wine grapes (Chardonnay, Pinot Noir, and Cabernet Sauvignon) and see the difference that terroir, climate, and winemaker style has on the grape. We will also be featuring amazing small plates in a completely unpretentious and fun atmosphere.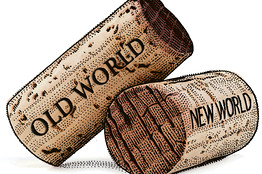 EVENT DETAILS
DATE: Wednesday, December 28th

TIME: 6:30pm - 8:00pm
LOCATION: Stem Wine Bar (1311 Johnson Ferry Rd Suite 516, Marietta)


Advance Ticket Sales Only
$40 per person (plus a Service Fee of $3.19)
An additional 20% gratuity will be added at in-store checkout
Space is limited so RESERVE today!