Advanced Kids Camp: 4 Days of Camp Finished Grade 1-4 $275 per kid camper
About this event
Get your city kid involved with nature & animals this summer!
Our STEM Farm Camps held at Peacebunny Cottage are a unique experience unlike anything else you will find in the Twin Cities! This family farm is only open during camps/formal events and you get a behind the scenes visit with our bunnies and with several animal pals that are normally in a school's STEM classroom.
We love getting kids excited about learning!
Each day campers have opportunities to interact with our rabbits and other animal friends as we learn about how to show compassion and care for living creatures. Kids will also get their hands dirty while helping in our garden, engage in science and engineering activities, play games, and participate in music & craft time. We believe children should experience nature through hands-on experiences.
Our expert educators are ready to teach, lead & nurture your children!
Animal Science Educator Bio Meet Dr. Bonnie Laabs! Dr. Bonnie is a K-5 STEM teacher and curriculum specialist in St. Paul. She is also a part-time graduate professor at Concordia University. Dr. Bonnie has worked with STEM Bunnies programs with Peacebunny Island & Peacebunny Foundation over the past 4 years helping to develop curriculum and programs. She loves animals, LEGO's and solving problems!
Bonnie's Teaching Pals:
Kirby and Mando the guinea pigs, Mr. Tottle the Russian tortoise, Durian the bearded dragon, Rusty the iguana, Grizzly the horse, Lotus the tarantula, Mr. Pip the pup, Minnie the mouse catcher... Plus of course Peacebunny guest appearances!
Advanced Animal Exploration Ages 8-11 9 AM-3:30 PM Give your child the opportunity to spend time with a variety of live animals and to develop the important science skills of observation, classification, and communication. Children will be encouraged to make observations, ask questions, and use their sense of wonder about the natural world while exploring ways to be kind and respectful towards animals and their environment.
We will take an in-depth look into animal habitats and animal classification through animal skulls, x-rays and footprints. During the class, we will focus on animal husbandry including weighing and measuring animals. The children will also learn animal handling skills and solve STEM challenges, which involve our animals.
This class builds on the 1/2 day camp in June, although it's not a pre-requisite.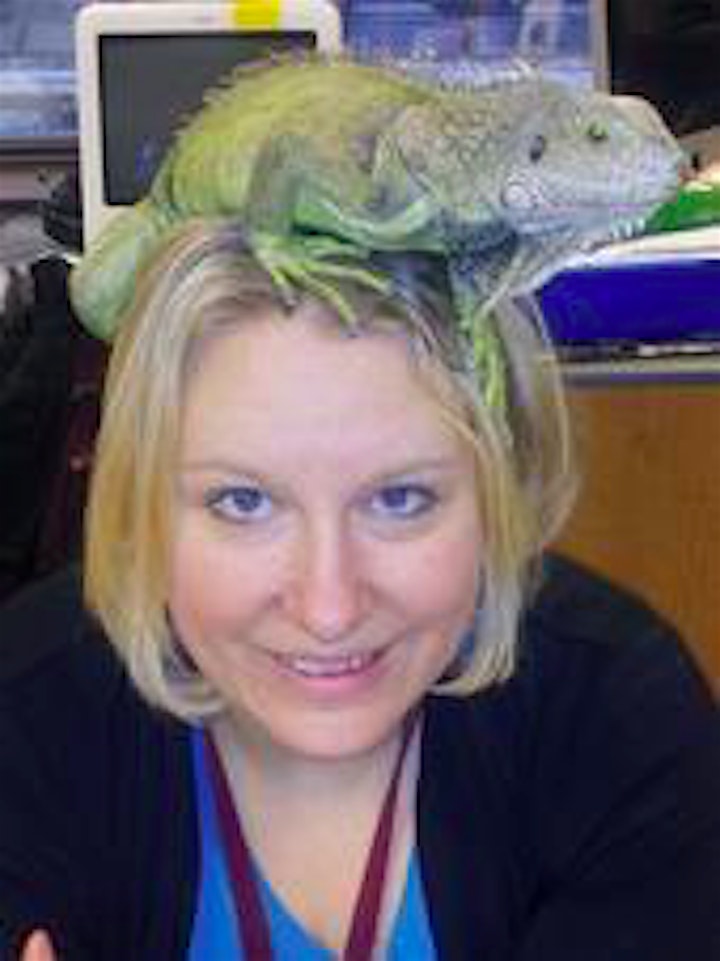 Dr. Bonnie Laabs, Lead Animal Scientist
Organizer of STEM Summer Camp - Week 2
HUGS * HOPE * HOPPINESS
We provide community educational programs with rabbits
"STEMbunnies" programs contain content in the areas of  E-STEAM: Environment, Science, Technology, Engineering, Arts & Math.  These classes aim to:
1) Prepare  & Engage Students in E-STEAM
2) Preserve Endangered Heritage Breed Rabbits
3) Prevent Pet Abandonment
4) Provide Service in the Community
We learn from & share the rabbits from the Peacebunny Island rabbitry.
www.PeacebunnyIsland.com