Description
Let's do it again with the third of the monthly series of jazz events sponsored by the STEM (Simply to Empower Masterminds.) This jazz party is at the STEM Headquarters, located at the Jamaica Chamber of Commerce Center, located at 157-11 Rockaway Boulevard (between So. Conduit & 144 Ave) Jamaica, NY 11434. Hosted by Richard C, Knowles, the event is from 7:00 - 10:00 PM with the live jazz being performed by the Eric Frazier Band.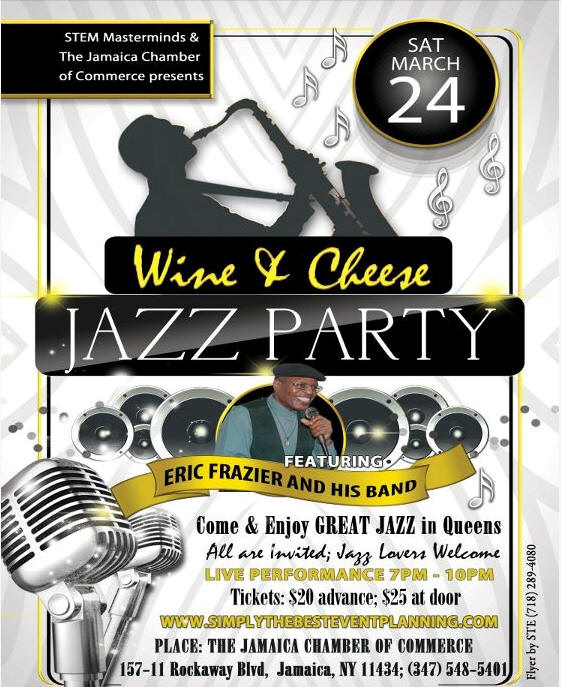 $20 admission entitles you to great cool sounds, wine and cheese and as always, wonderful company. Purchase your tickets online at either http://www.simplythebesteventplanning.com or http://stemmasterminds.org/. You can call (347) 548-5401 for information, tickets and special discounts. If you don't get a chance to get your tickets in advance, the price is just $25 at the door.
March brings many surprises but none as great as an enjoyable evening at the STEM's Jazz Party 3 at the Jamaica Chamber of Commerce Center on Saturday, March 24th. You are guaranteed a jazzy good time.