This workshop explores STEM grading and what's needed to move toward more student-centered and equitable assessment practices.
About this event
This workshop launches an exploration of what needs to change in the entrenched but primitive grading structures still so often used in STEM courses, in order to move our school and district systems toward more student-centered and equitable assessment practices across all departments.
Monday, November 8th, 3:00-4:30pm PT (6:00-7:30pm ET)
Participants will hear from Dr. Libby Butler, member of the San Diego Enhanced Mathematics Leadership team in San Diego Unified, about her experiences working with math teachers at multiple schools to shift the design of their gradebooks to align with a new competency based grading framework that is being adopted district-wide. The shifts she will describe offer possibilities for a significant increase in students' sense of ownership over their own math learning journeys, but feel (somewhat magically) like small tweaks to math teachers. We will explore how technical tweaks in grading structures can serve as levers for adaptive shifts in what adults -- specifically math teachers -- value as evidence of student learning. We will also explore the competency framework being adopted in the district, developed by Callahan Consulting, and why it represents an important shift for schools, districts, and STEM departments.
This workshop is designed for district leaders, site leaders, STEM coaches, and math teachers. The workshop will be led by Vinci Daro, and will take place in an interview format with our guest, Dr. Libby Butler. There will be time for Q&A with our guest. Participants will leave with a draft plan to engage stakeholders in a vital feedback process in order to move toward a more student-centered and equitable grading framework in their STEM departments.
Learn more about Libby Butler and Vinci Daro below.
Looking for more individualized STEM support and workshop follow-up? As you're registering for the workshop, add on an hour call with Libby Butler or Vinci Daro. Spend this time asking questions, receiving custom feedback, and having quality thought partnership. This call can be solo or with your school team, calls will be scheduled after the workshop session. Spots are limited! Normal hourly rate is $250.
Due to the setup of this event, we ask that each attendee separately register and individually join us in the Zoom room.
Please reach out to Courtney Katen (courtney@envisionlearning.org) with any questions.
* Zoom info will be sent via email to the registered participants the week of the event. The workshop will be recorded for those who cannot attend part or the entire event. Any resources or materials will also be shared.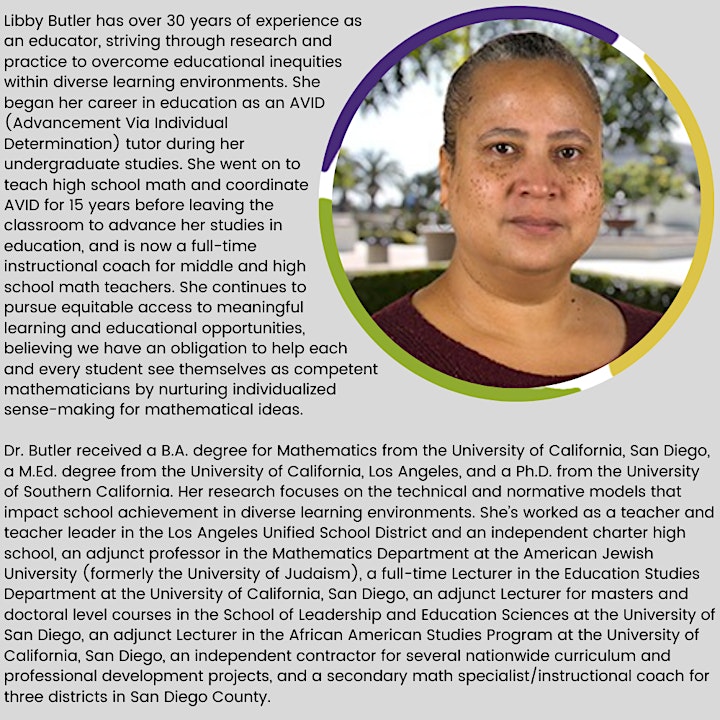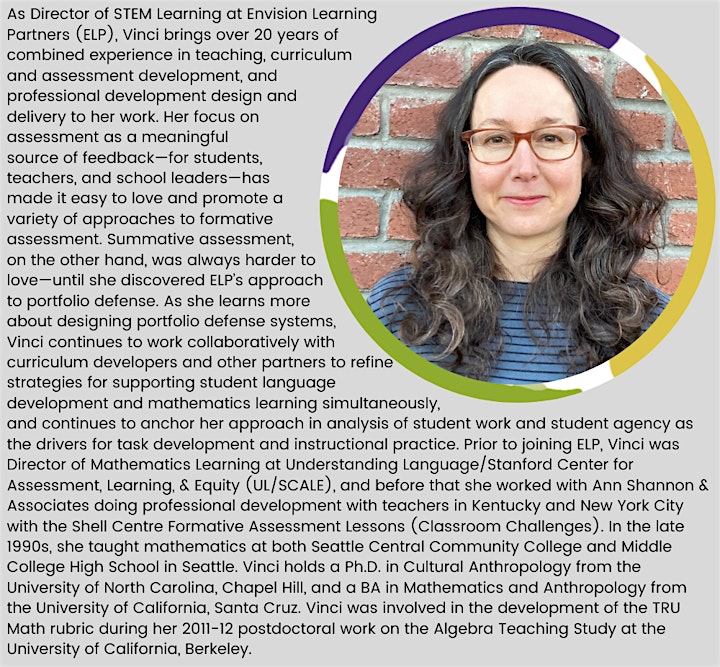 Date and time
Location
Refund policy