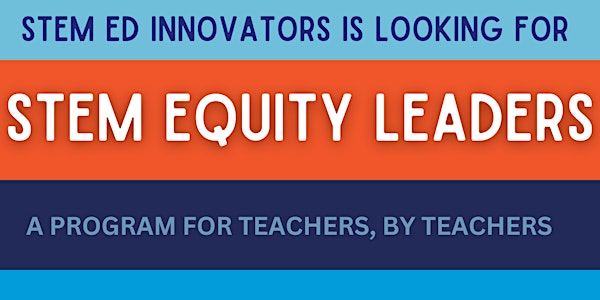 STEM Equity Leaders Information Session
Calling All Emerging STEM Equity Leaders! Join us for a 30 minute information session to learn more about our programs.
About this event
Are you a leader in your district striving to create equitable stem learning experiences?
The STEM Equity Leaders program is designed to provide emerging leaders with a transformative professional learning curriculum and the facilitative leadership practices needed to create transformative STEM learning communities within their school or district.
Please join one of our information sessions to learn more:
Jan 12th at 9 am EST
Jan 18th at 3 pm EST
Jan 23rd at 6:00 pm EST
To select the date you want to attend choose "more options" in the "when and where".
If these times do not work please send an email to kelly.h@stemedinnovators.org.
Quick Links:
Key Details:
Cohort launches February 21–23, 2023.
For Students, STEM Ed…
Creates pedagogical shifts in the classroom resulting in greater student engagement in STEM because of democratic STEM teaching; students develop STEM identities and see themselves as valuable members of the STEM community.
For Teacher Leaders, STEM Ed…
Cultivates the capacity to develop and facilitate transformative professional learning programs for STEM teachers in a school or district that result in innovative pedagogy, improved mastery of content standards, and increased feelings of belonging for both students and STEM teachers.
For Schools and Districts, STEM Ed...
Works with emerging STEM leaders from your district to facilitate equity-based professional learning for STEM educators in your school or district. STEM Ed provides the curriculum and structured support, you provide the STEM leaders.
We'd be pleased to collaborate with your school district through a free license of our popular Design Lab professional development program. This PD series is led by a mentored, virtual community of practice to learn about transformative opportunities, strategies, and shared best practices in STEM teaching and design.
We have worked with over 700 teachers and have reached 125,000 students. Our partners include public schools in NYC, Boston, Seattle, Chicago to name a few. Teachers across the board have reported an increase in their confidence and student engagement.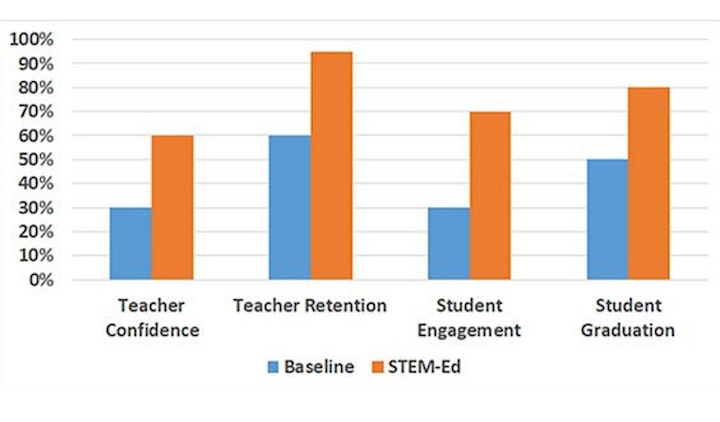 This article in the Hechinger Report describes the shift one of our mentors made from a teacher centered to a student centered classroom.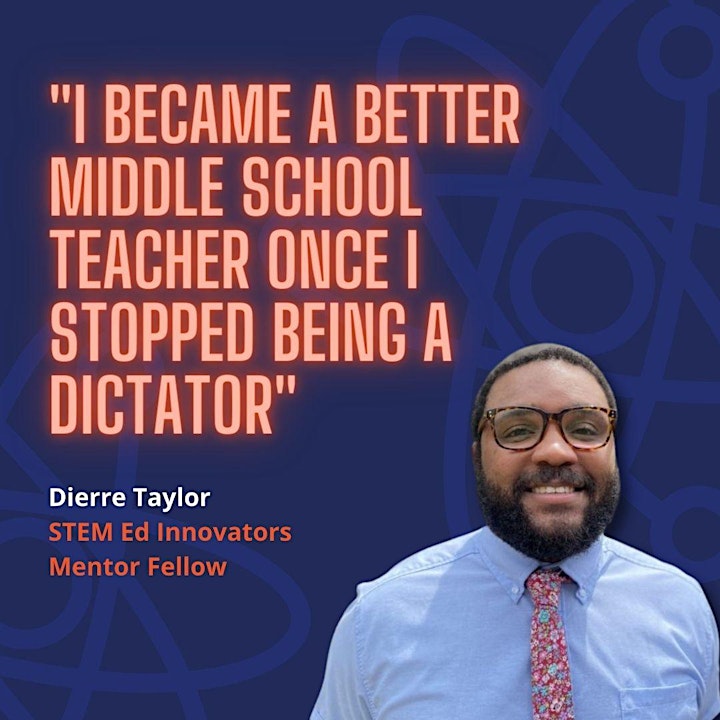 Don't take it from us-see what others are saying about our programs!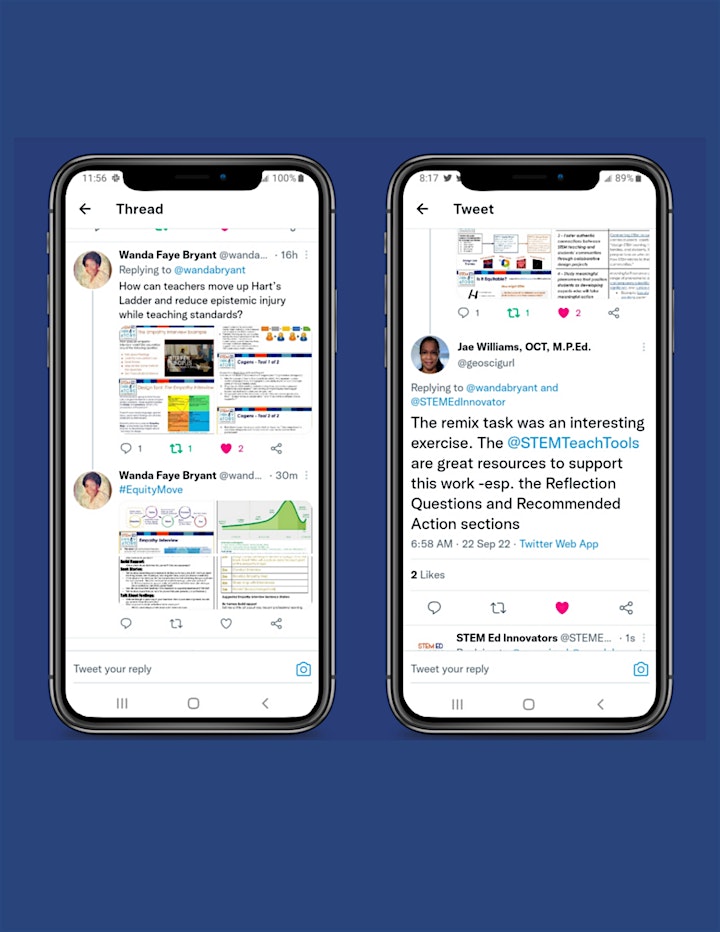 Watch one of our WICs (Windows into the Classroom), the final product of our workshop series where participants get to share their journey of the design process, take-aways and next steps.