Stem Cell Seminar in Shelby Township, MI - Get Chronic Pain Relief NOW!
About this Event
Stem Cell Seminar - Shelby Twp, MI
Tuesday, August 27, 2019
7:00 pm - 8:00 pm
Michigan Integrative Health Office
6300 22 Mile Rd Suite 1, Shelby Township, MI 48316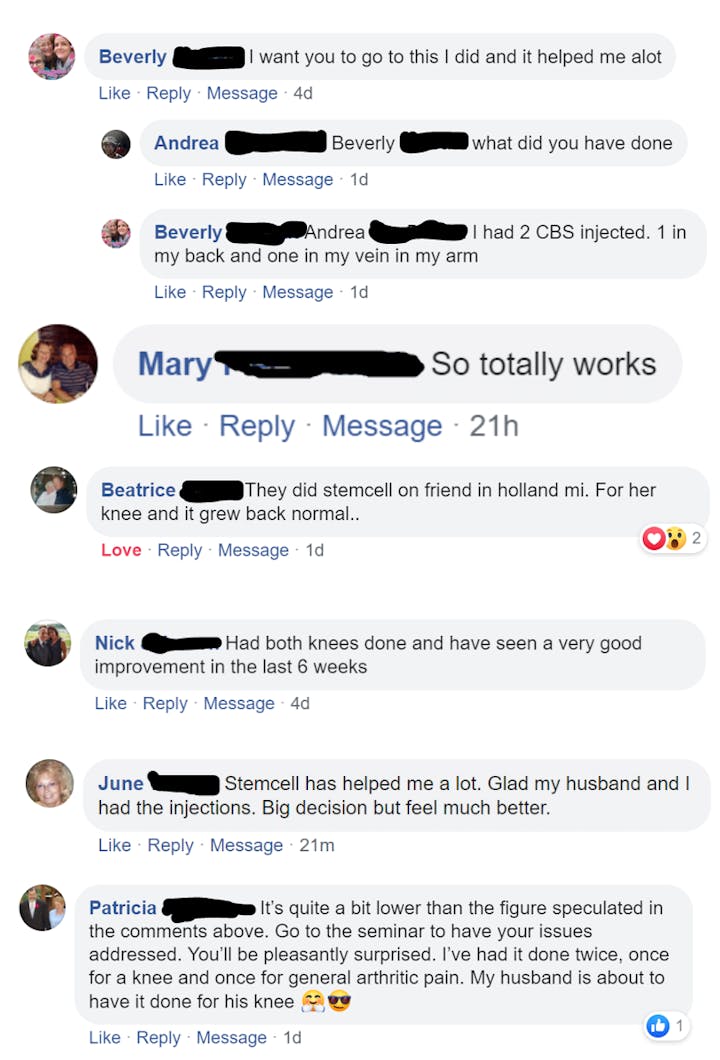 Join the Michigan Integrative Health team and learn about our latest state-of-the-art healing procedure: Regenerative Stem Cell Care.
We offer the safest, most effective, and most affordable form of Stem Cell Care!
Here's just a taste of what you'll learn at this special live educational seminar:
*Learn about this remarkable cutting edge healing technology that can actually repair damaged tissue in the body through a painless and safe stem cell injection. (Hint: Normal drugs just mask the pain.)
*According to Michigan Integrative Health's chief medical officer, "Patients can experience a significant decrease in pain and improved range of motion within weeks of just one injection." When the body heals, the pain naturally goes away.
*Discover how stem cell injections work... (This is really fascinating stuff!) We'll explain how they pinpoint the impaired areas, remove the swelling with powerful anti-inflammatory properties and heal them by regenerating new cells and tissue.
*Why this innovative care is helpful for degenerative arthritis, degenerative cartilage, and ligaments, degenerative joint disease, bursitis, and tendinitis. If you suffer from one of these or know someone who is in pain, this could be life-changing.
*Michigan Integrative Health is one of the first clinics in the area to offer this highly advanced form of care.
When you attend, you'll receive a special reduced price consultation at the clinic to explore your stem cell care options.
Seminar Venue Below