Description
STEM-Care Afterschool Program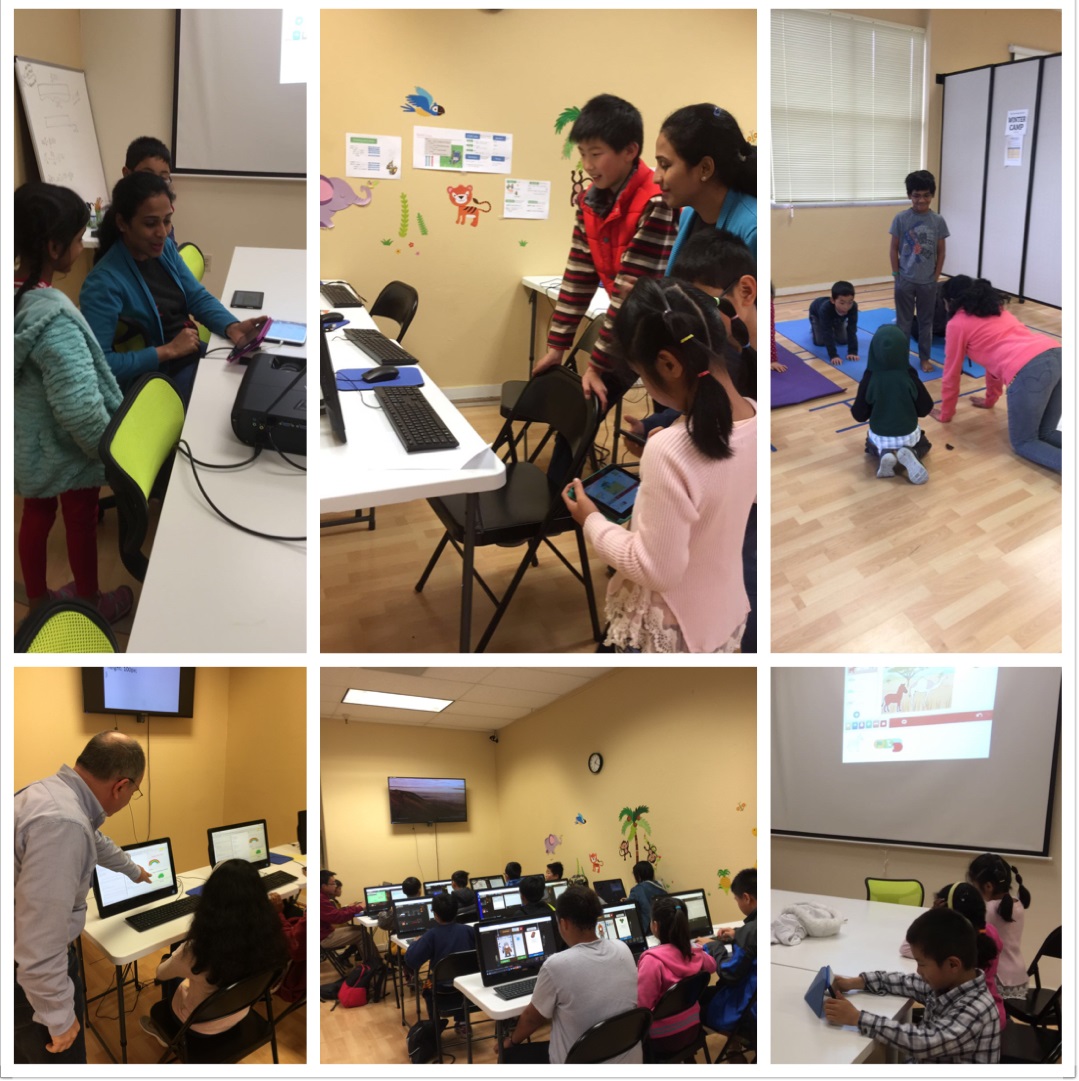 STEM-Care is an after-school program for children to learn STEM related topics, featuring coding and robotics classes, Singapore math, homework help and many fun activities! Join us today and your kids will love it.
Each day at HappyCoding Academy, there will be a computer session, math tutoring, homework time, and breaks with snack and fun games. For the computer session, we will rotate the themes every few weeks among Scratch, Wonder Robotics, Computer Science Fundemantals, Magic Circuit and website design.
Math tutoring features Singapore Math, step-by-step curriculum, build rock solid foundation, and foster mastery of math skills. Singapore was ranked consistently number 1 in TIMSS; an international assessment of math knowledge of 4th and 8th. During homework time, students can work on their online and offline homework with the help of our friendly tutors.
Our schedule is aligned with the Fremont School District. We provide transportation to our center from nearby schools.
Schedule
(for minimum day we will open from 1:30pm)
Tuesday 2:30pm-6:30pm (same for Mon, Thur and Fri)
3:15pm-3:30 Snack break
3:30pm-4:00pm Singapore math
4:00pm-5:00pm Magic Circuit / Scratch 101
5:00pm-6:00pm Homework help
6:00pm-6:30pm Reading and board games
Wednesday 2:30pm-6:30pm
3:00pm-4:00pm Game Design with Scratch / Wonder Robotics/CS fundamentals
4:00pm-4:30pm Snack/Game break
4:30pm-5:00pm Singapore math
5:00pm-6:00pm Homework help
6:00pm-6:30pm Reading and board games
04/17/17-04/21/17 Spring Break
Tuition
1 day a week monthly tuition $200
2 days a week monthly tuition $280
3 days a week monthly tuition $340
4 days a week monthly tuition $430
5 days a week monthly tuition $480
single day drop in $85
Promotion: enter promo code "special10" to get 10% off for the 1st month.
singbling discount: 10% every month
group sign up (3+) discount: 15% every month
Transportation : $5 per ride
If you want to enroll on days other than above, please call us at 408-636-8954 or email happycodingschool@gmail.com for questions.