Description
Come have a latte and learn more about our company, the stylist opportunity, and check-out the new Summer collection!! Plus our amazing sign on deal of $350 in FREE jewels plus tons of potential to earn bonuses! Stella & Dot is launching it's new easy to style online platform and we are looking for new style loving ladies in the area to join!!
*RSVP within 24 hours of event and receive a sparkly gift!*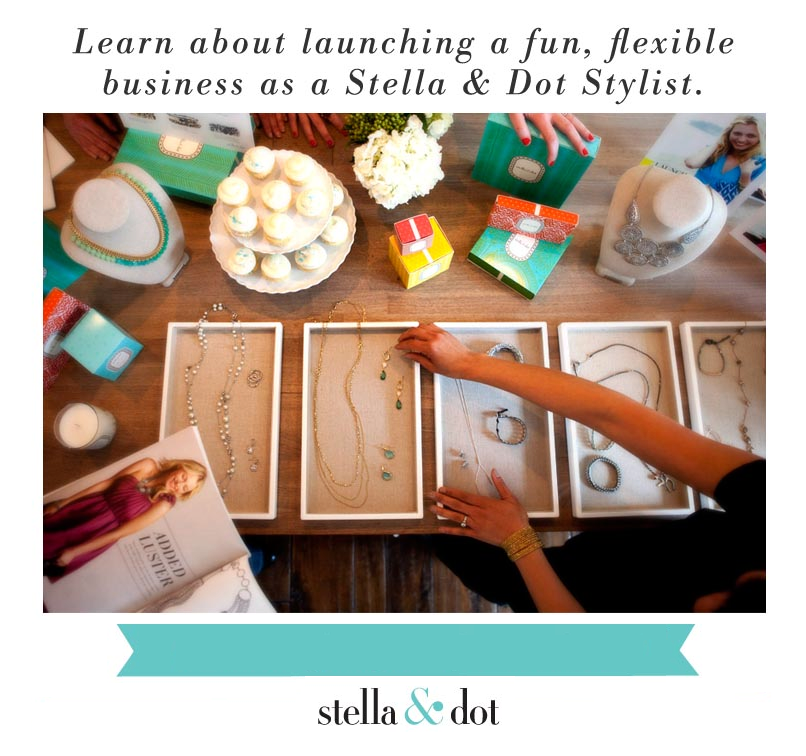 As featured in Inc. 500, the Wall Street Journal and the New York for busy women with a professional, flexible, profitable home based business.
If you are interested in doing 1 trunk show a month and earning a few hundred dollars, a few a month and earning thousands, OR building a 6-figure income by building and leading a sales team, there is an incredible opportunity to make this business exactly what you want it to be.
Come along, and let me treat you to coffee! Even bring an interested friend or two, to learn about starting your own part or full time career as a Stella & Dot Stylist at this informal opportunity event.
Click here to learn more about Stella & Dot!
If you would like additional information before the event, or can't make it but would like to set-up another meeting at a time that works better for you, please feel free to email me!