Stella & Dot Coffee Chat in North Dallas/Plano/Frisco with Executive Direct...
Description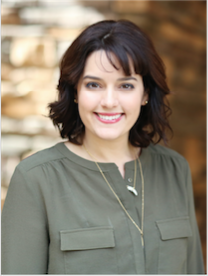 YOU'RE INVITED!
Please join Stella & Dot Executive Director, Ali Santano, for a cup of coffee to learn more about Stella & Dot and what being a Stylist is all about! With our market expansion and new Summer collection, we are looking for Stylists (and leaders!) across the US who are interested in sharing the #sdjoy and style in their area! The Dallas and TX market also has HUGE growth potential, so your opportunities are endless both in sales as well as building a team!
Whether you're seeking a lucrative new hobby, part-time or full-time opportunity, our business model allows you to grow your business at your pace, and in your own way. We have Stylists earning a few extra hundreds or thousands a month to help cover bills, shopping money, kids tuition, dance lessons, vacations, etc. as well as those who make a 6-figure income and work the business full time. The choice is yours! We are much more than technology and fashion: we are a people company inspired by, and created for, strong women just like you.

Our Stylist opportunity has been featured on The Today Show, in the Wall Street Journal and on the cover of the New York Times, and our product in dozens of top fashion magazines and on many celebrities...! The Stella & Dot family of brands is on fire!


-- PLEASE RSVP
-- MORE INFO about our Stylist Opportunity can be found at: www.stelladot.com/alisantano.
-- CAN'T MAKE IT? If you need more information before the event, or can't make it but would like to set-up another meeting, please feel free to contact Ali at ali@alisantano.com or call 832.588.4259.
More About Stella & Dot: As featured in the Wall Street Journal and the New York Times, this hyper growth company is enabling a new kind of success for busy women with a professional, flexible, profitable home based , social-selling business. Whether you are a full-time working proefessional, a stay at home mom or an empty nester who loves fashion, people and sharing our style, this could be for you! It's your choice how much or little you would like to do, but the opportunities are endless! https://www.youtube.com/watch?v=n0ORfkb3hHc