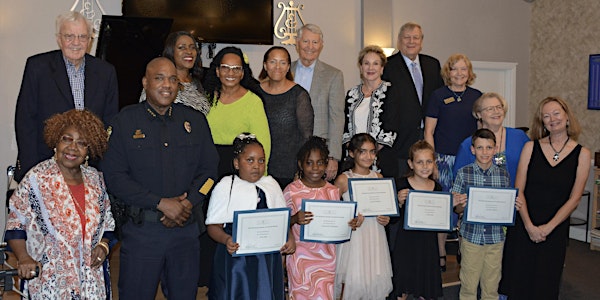 Steinway Student Showcase Concert
Join us for Steinway Student Showcase Concert May 21, 2:30 pm,Steinway Piano Galleries with performances by talented students & Gale Murphy.
By Steinway Society of Central Florida
Date and time
Sunday, May 21 · 2:30 - 4:30pm EDT
Location
Steinway Piano Gallery Orlando 520 Florida Route 436 Altamonte Springs, FL 32714
About this event
Join us for a Steinway Student Showcase Concert Sunday, May 21 at 2:30 pm at Steinway Piano Galleries at Ashby Square, 520 W. Hwy. 436 Altamonte Springs, FL 32714, sponsored by Helpful Hands. Talented students from the Society's piano education program will demonstrate their talents and skills, along with a performance by pianist Gale Murphy. As is usual for Steinway concerts, pianos, funded by Helpful Hands, will be awarded to disadvantaged but talented students in the lesson program. Tickets $10 at the door and free to children and Steinway Society members. Call (407) 339-3771, or go to http://www.steinwaysocietyorlando.com
Steinway Society board members Jaqueline Jones, Gale Murphy and education director Sylvia Ferguson perform and demonstrate the Steinway Socieyt music lesson program.
About the organizer
The Steinway Society, a 501(c3) organization, provides pianos, lessons and music education to young children in economic need in central Florida through funds raised via grants and donations. The Society stages several piano gifting-concerts per year where donated and restored pianos are awarded to disadvantaged but talented children. The Society sponsors the teaching of multi-week piano lesson programs in ten locations in central Florida .