Description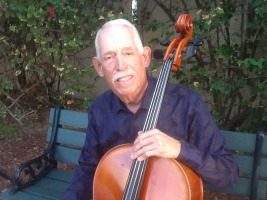 This musical program is the third in the Steinway & Stargazing series to benefit the Custer Observatory's Music Project. Following the concert and reception will be a private evening of stargazing (weather permitting) through the Custer Observatory's powerful telescopes and guided by Observatory staff.
Piece en Forme de Habanera Maurice Ravel
Song Without Words Felix Mendelssohn
Nocturne Lili Boulanger
Sonata No. 5 in e minor Antonio Vivaldi
Sonata in D Minor, K. 517 Domenico Scarlatti
Impromptu No. 2 in F Sharp Major, Op. 36 Frederic Chopin
Enjoy an outdoor reception under a beautiful star-themed tent following the concert with wine tasting sponsored by Laurel Lake Vineyards and passed hors d'oeuvres by Grace & Grit Catering. Stargazing at nightfall.
local farm vegetables with green goddess sauce and caramelized onion dip
bacon bites
gazpacho shooters
caprese skewer with fresh mozzarella and basil
salmon tartar on edible spoons
smoked pulled pork sliders
Tickets: $75 in advance / $95 at the door
The Music Project is an arts and humanities program within the organization trusted with nurturing and embracing community diversity and uniqueness, with a special focus on musical and performing arts. Through a series of concerts and performances the Music Project provides a threefold educational purpose: 1) to provide firsthand experience of music, songs and dances of other cultures, 2) to explore the inextricable connection between music and science and 3) to offer a glimpse at the stars through the many telescopes on site with assistance from expert staff. The Music Project allows the entire community to join in the educational experience where culture, music and science meet.
Custer Observatory is seeking to add a high quality concert piano to the facility in order to expand the performances that the Music Project can offer to the public. Steinway pianos are known for their high standard of quality and are considered the world's finest pianos by many concert artists. These fundraising efforts will help our facility to have one of the best available instruments for the community.